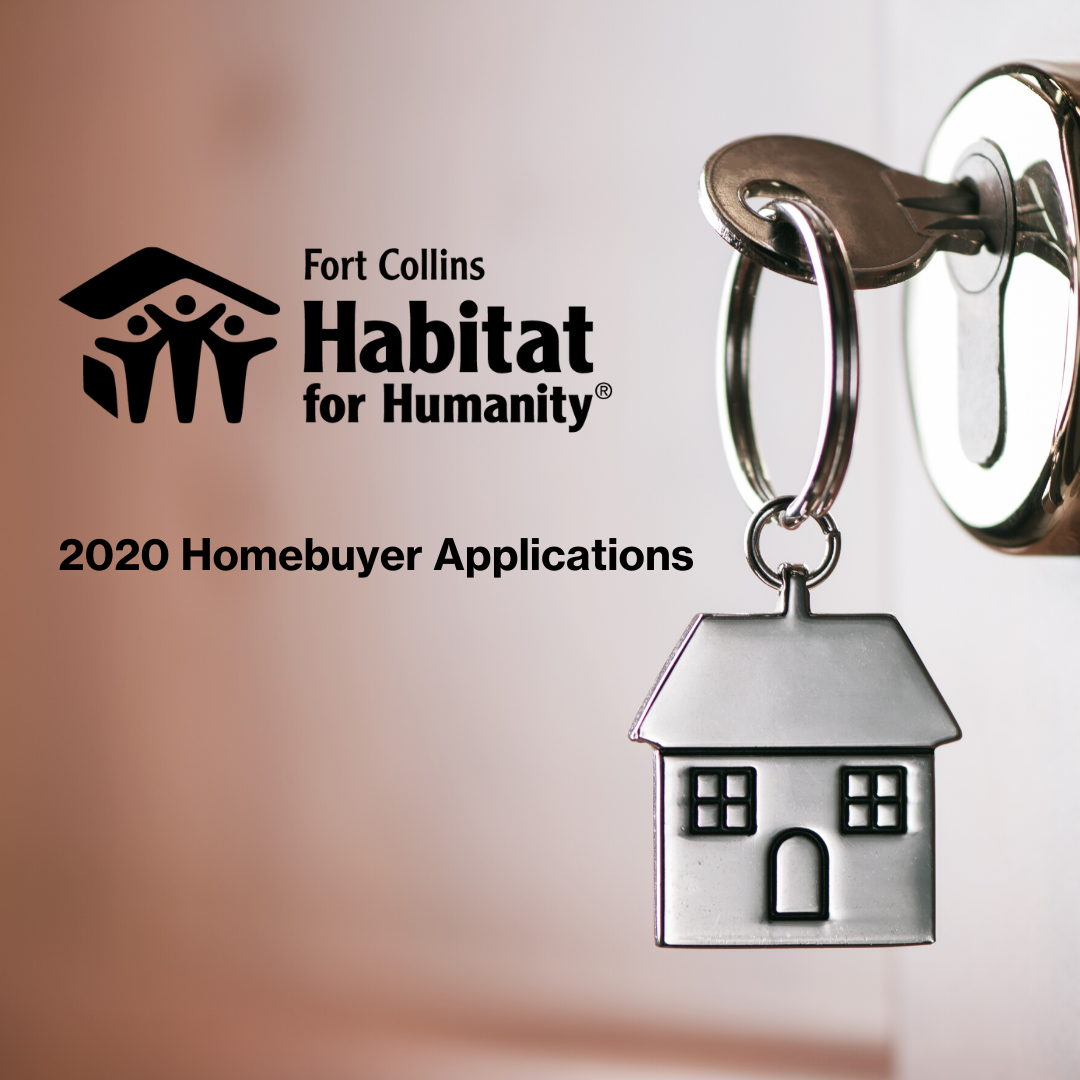 Please note: As of July 1, our 2020 application round has closed. If you missed the opportunity to apply and would like to be notified when the application re-opens in 2021, please fill out our inquiry form found on our website here.
2020 Application Timeline: 
– June 3, 2020: Application and Orientation Materials available online
– July 1, 2020: Application round closes and materials are no longer available
– July 7, 2020: Applicants can begin scheduling their intake appointments
– End of July: Applications are turned in (by appointment only) and finalized
August 2020: Interviews and evaluations begin, final decisions made by September 2020.
Questions: Contact Theresa at TBain@FortCollinsHabitat.org or at 970-488-2605.
The 2020 application round closed on July 1st. If you are in the process of finalizing your application ahead of your intake appointment, feel free to utilize the resources below. Please note, we will begin scheduling intake appointments on Tuesday, July 7th. Please remember it is expected that supporting documents (ex: bank statements) are up-to-date through end of June 2020.
To schedule your application intake (beginning July 7th) please contact Theresa via email at: TBain@FortCollinsHabitat.org