Homes Built Internationally
Harmony Cottages
Construction is underway at the Harmony Cottages, our largest project to date. Once completed, it will house 48 Habitat families! We can't do it without your support! 
STEM Learning
Here at Habitat, we believe in expanding our impact by collaborating with local schools to create STEM Learning opportunities. These hands on projects shape the students who participate, and our community as a whole.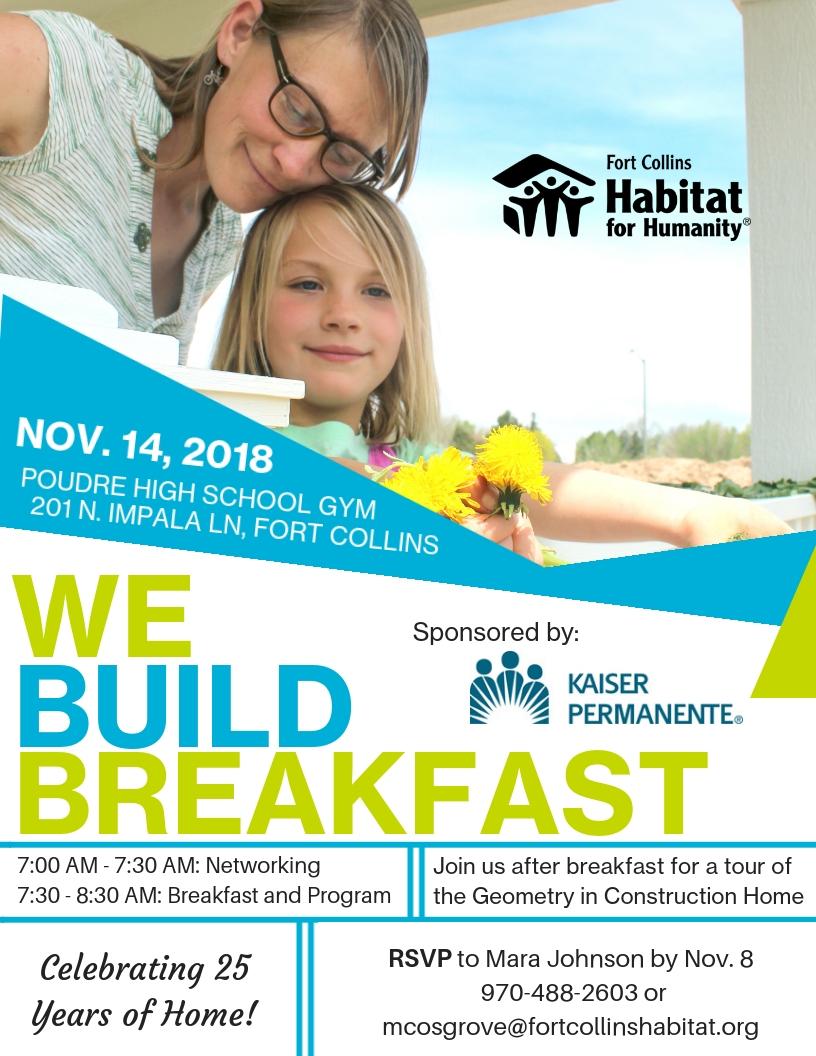 2018 We Build Breakfast
You're invited to our fourth annual We Build Breakfast! Learn more about the impact Habitat is making on STEM Education.