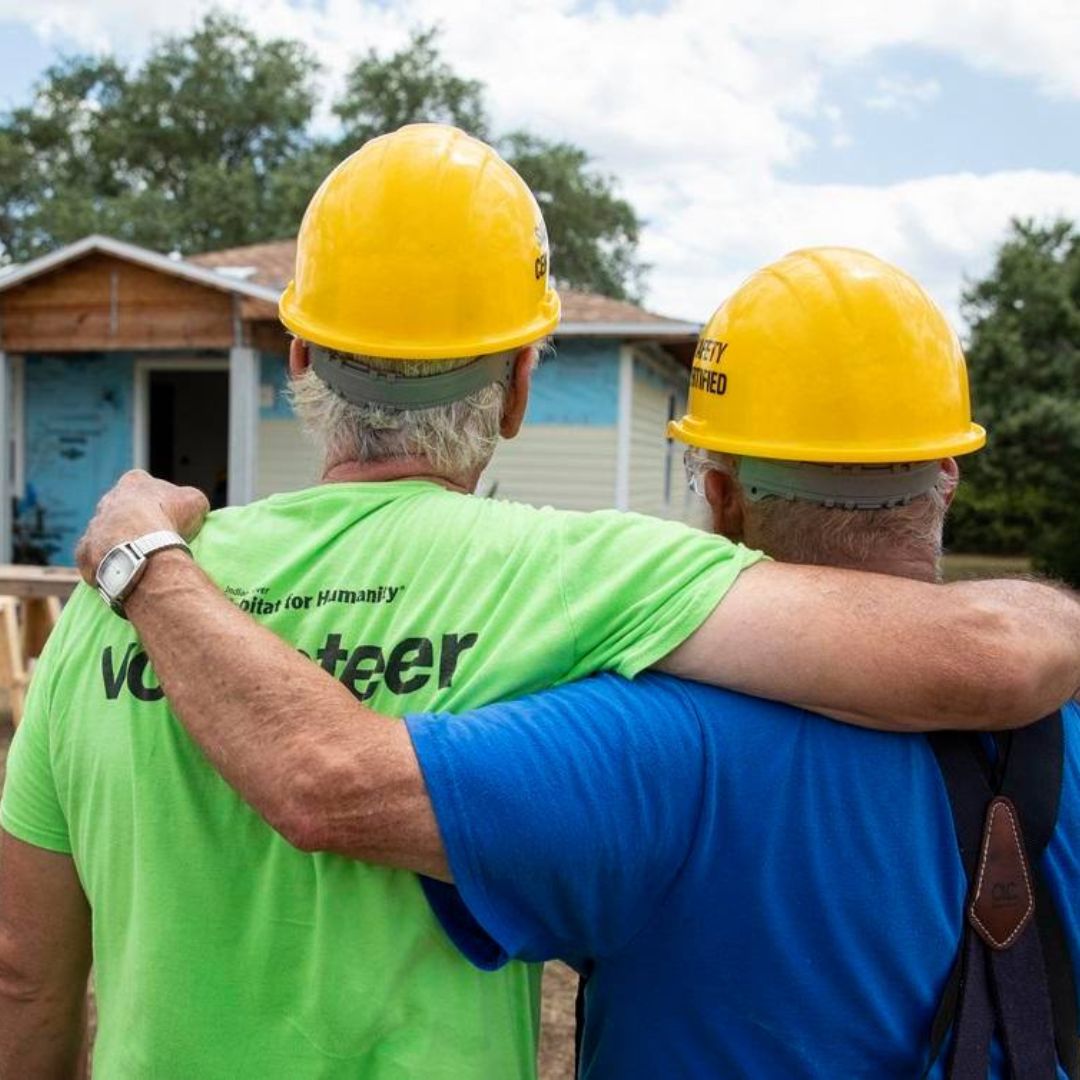 In February 2023, Fort Collins Habitat officially certified as a Service Enterprise organization.  Service Enterprise is a training and certification program administered through AL!VE (Association of Leaders in Volunteer Engagement) and designed to help organizations strategically leverage volunteers to effectively meet their mission. Service Enterprises are in the top 11% of nonprofits in the country in volunteer engagement and organizational performance. 
The certification process takes 1-2 years and involves a diagnostic of the organization's volunteer program, training in best practices around volunteer engagement, coaching from volunteer engagement professionals, and submission of evidence detailing processes and outcomes in areas such as leadership support, planning and development, effective training, onboarding and supervision, tracking and evaluation, and more.
Over the last two years, we have seen transformational change in how our team engages with volunteers. Here are some highlights:
A vision statement for our volunteer program: Together, through the engagement of empowered, diverse volunteers, we do productive and fun work to make HOME possible.
A new and improved training program for ReStore volunteers, which led to a successful Grand Re-Opening event
Leadership opportunity on the construction site through the Red Hats regular volunteer program
Documenting tasks on the build site to create training documents for new volunteers
Bringing on new and creative volunteer roles, such as the ReStore Host
We are excited to utilize this training and certification to continue growing our partnerships in the community to make HOME possible.
Ready to get involved as a volunteer? Contact Abby Krstulic, Volunteer Program Manager, 970-488-2610