Women Build Unites the Community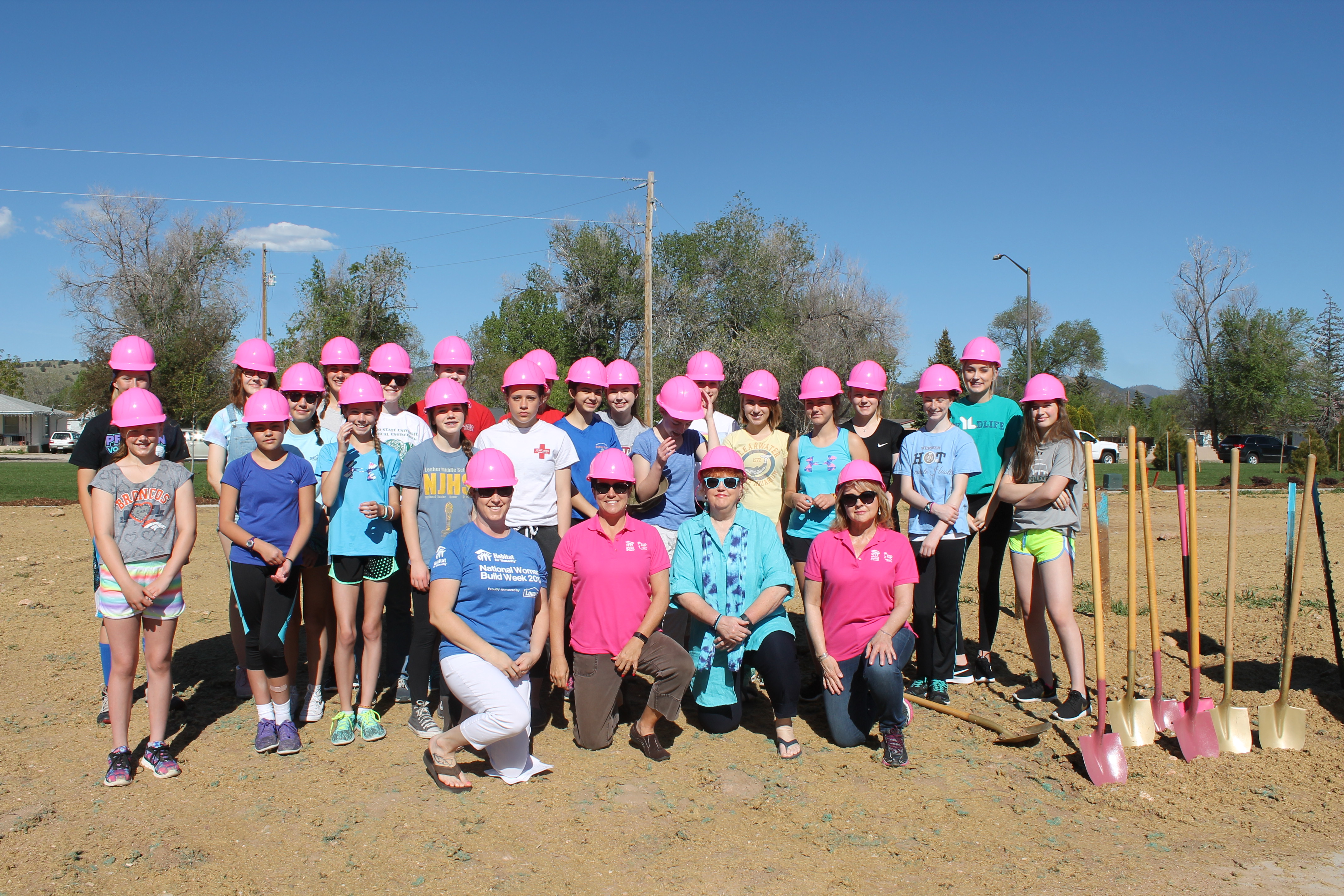 Fort Collins Habitat for Humanity is proud to build strong homes and even stronger communities. One of the ways that we accomplish this is through our Women Build program.
Women Build brings together women of all backgrounds and ages to take a stand for reliable, affordable housing with the belief that every person should have a simple, durable place to live in dignity and safety. The women who participate in Women Build shatter the stereotype that construction work isn't for women and put forth numerous volunteer hours hammering, drilling and sawing away at Habitat homes.
The 2017 build will be for the ninth Women Build home in Fort Collins and be located at Harmony Cottages, Fort Collins Habitat's largest housing development project to date. So far this year, the community has participated in many Women Build activities, including a stud painting party, ground blessing, power tools clinic and more. The foundation for this duplex has been poured recently, which means that it is officially under construction!
Women Build relies on the generosity of many individuals and businesses to make affordable housing a reality. We are especially grateful for the partnership of Lowe's, which helped launch National Women Build Week in 2008 and has since donated millions of dollars on local and national levels.
This year, our Women Build home recipient is Tamao and her son. Originally from Japan, Tamao has dreamed of having a safe and cozy home where they can plant their roots. We look forward to this vision coming into fruition!
Thank you to all the remarkable women who have supported the community through Women Build, and we look forward to continuing this tradition for many years to come.