Buy an Ale Trail Pass to Support Habitat!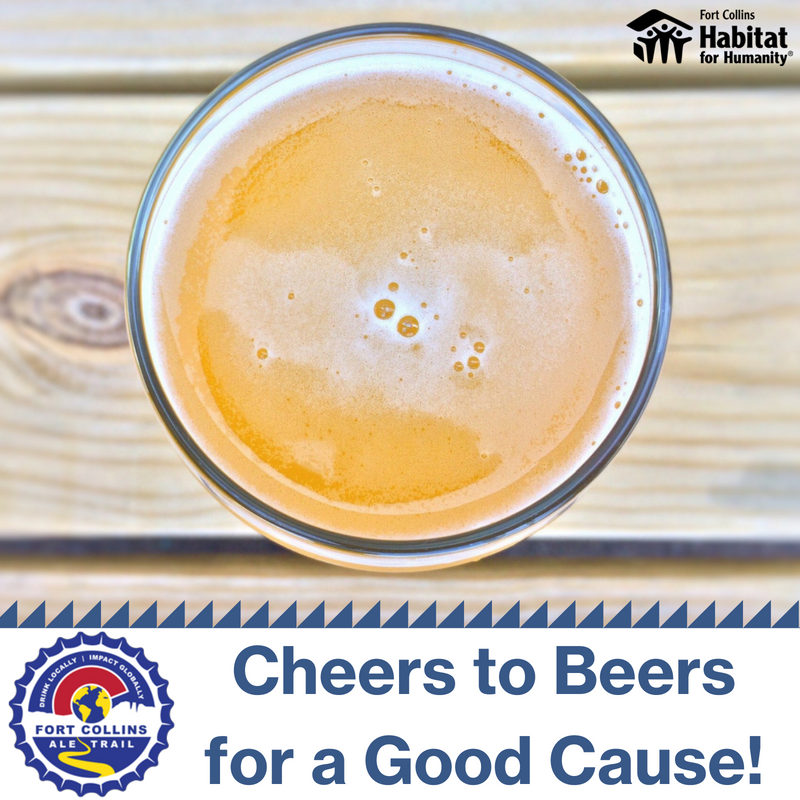 Starting July 1, 2018, Fort Collins Habitat will be one of five beneficiaries of the Foothills Rotary Ale Trail. This $20 donation gets you over $200 in savings, and great BOGO beer offers at breweries across Fort Collins!
Fort Collins Habitat for Humanity is so excited to be one of five beneficiaries of the 2018 Fort Collins Ale Trail! What is the Ale Trail you ask? It's an app for your phone which, after making a $20 donation (which will come back to Habitat if you select us as your charity of choice) grants you access to BOGO beer offers at more than 20 craft breweries in Fort Collins and the surrounding area!
Your Ale Trail pass is good for one calendar year from the time of purchase and includes over $200 in savings. Best of all, your entire purchase price of $20 comes back as a donation to Habitat! So not only will your beers be delicious, but they'll help to provide affordable housing opportunities, too.
Ready to get started? Click through the slider below to learn how to download the app.
Want to gift the Ale Trail to a friend, family member or co-worker? Contact Alex at 970-488-2609 to pick up an Ale Trail gift card, which will cover the cost of their app purchase and get them on the road to cold, delicious beers!