How to switch out a 220-volt plug on a dryer.
Rae, Blogger, Fort Collins, CO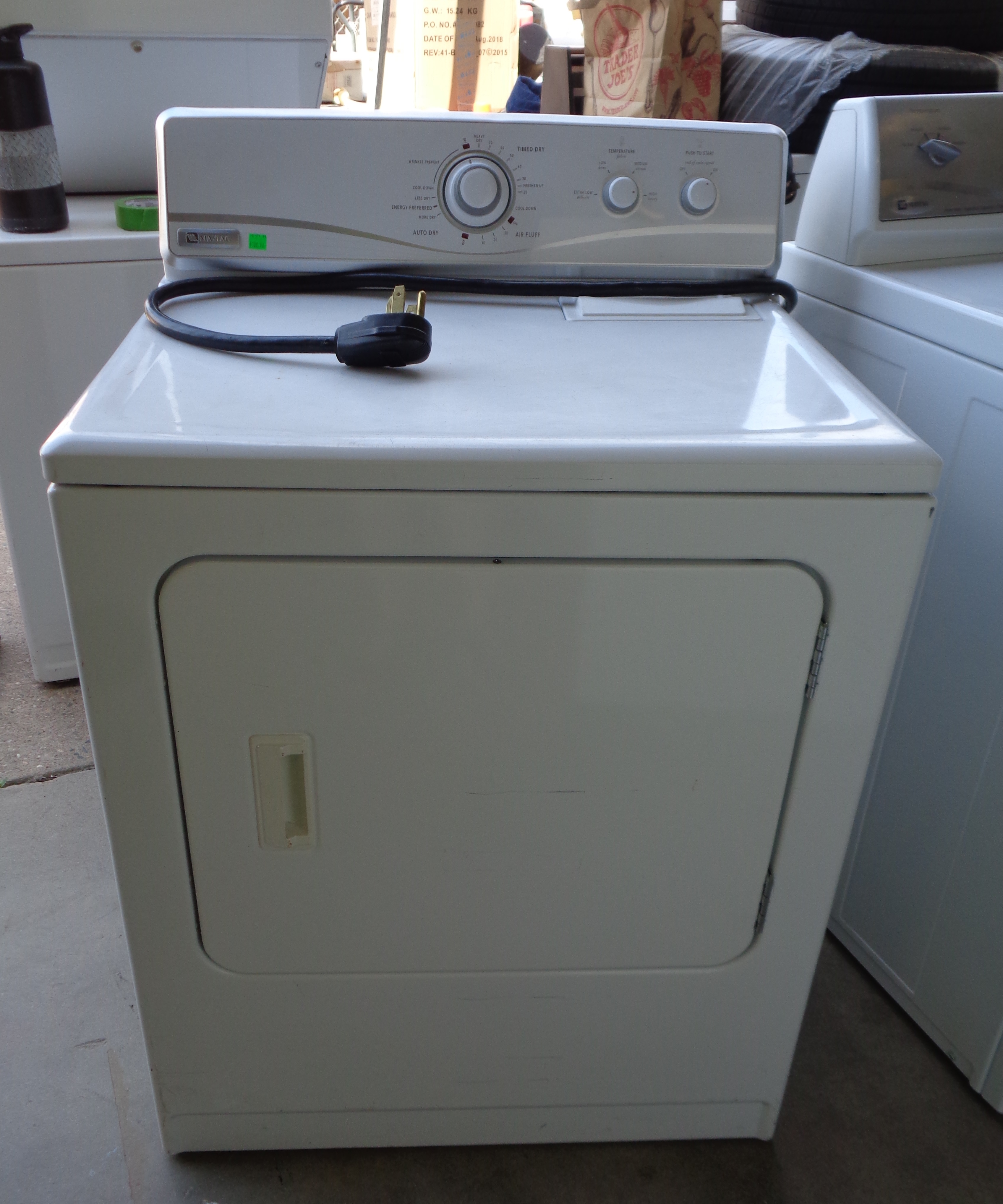 Congratulations, you found a dryer you like at the
Habitat ReStore!
You just bought a used dryer at the Habitat ReStore, but when you get it home you notice that the plug on the dryer does not match your outlet.  Don't panic, you can still make it work in just a few simple steps.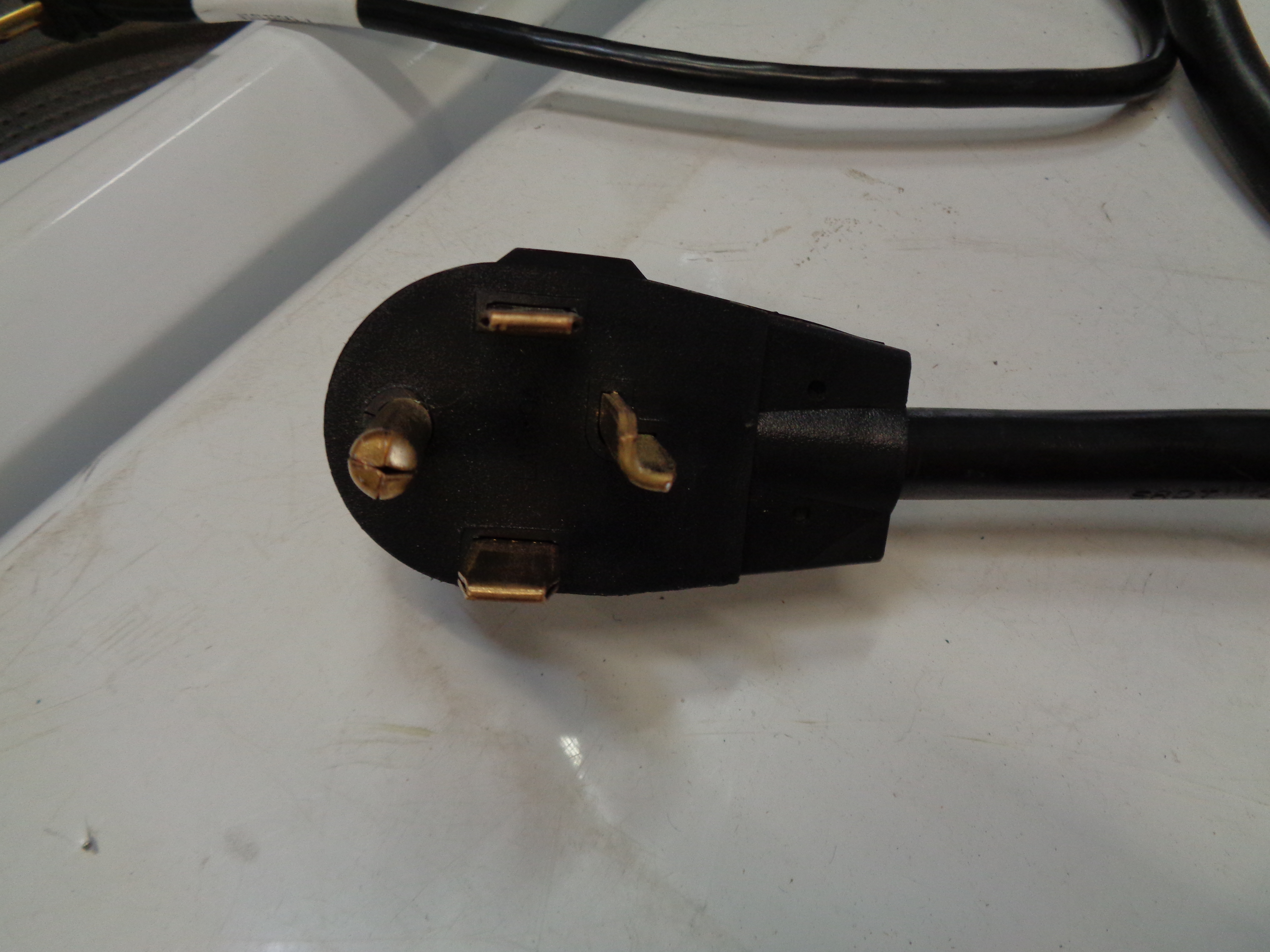 This plug has one prong too many for that outlet.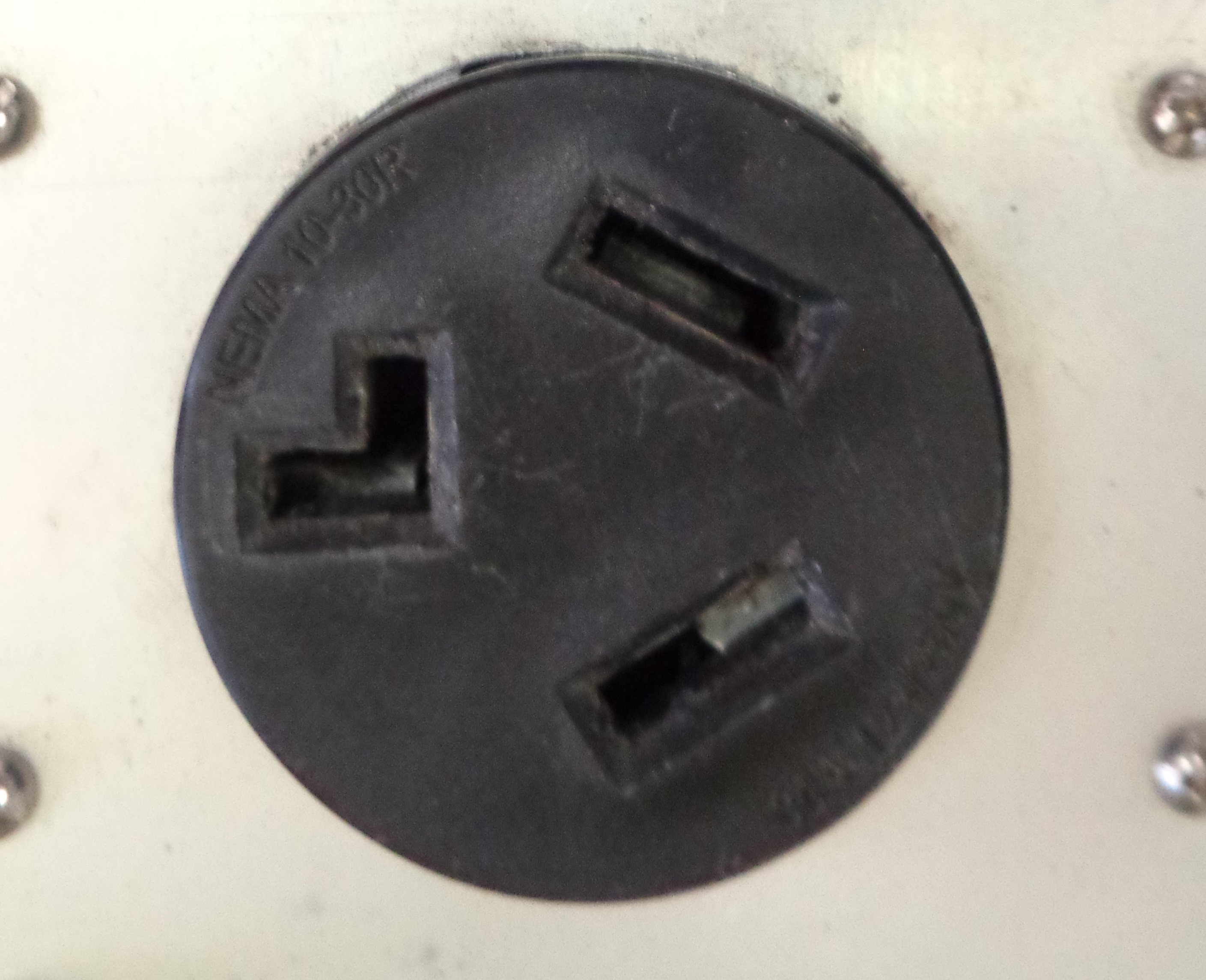 "I don't like asking people for things, so if I can do it myself, that's the mindset I have." Nathan  Blecharczyk, co-founder and chief strategy officer of Airbnb
Buying a used dryer is a great way to save money, but often you find that the plug and outlet do not match.  Here is how to make this a quick and simple fix. All you need is a replacement plug ($5 at the Habitat ReStore) and a screwdriver or wrench tool.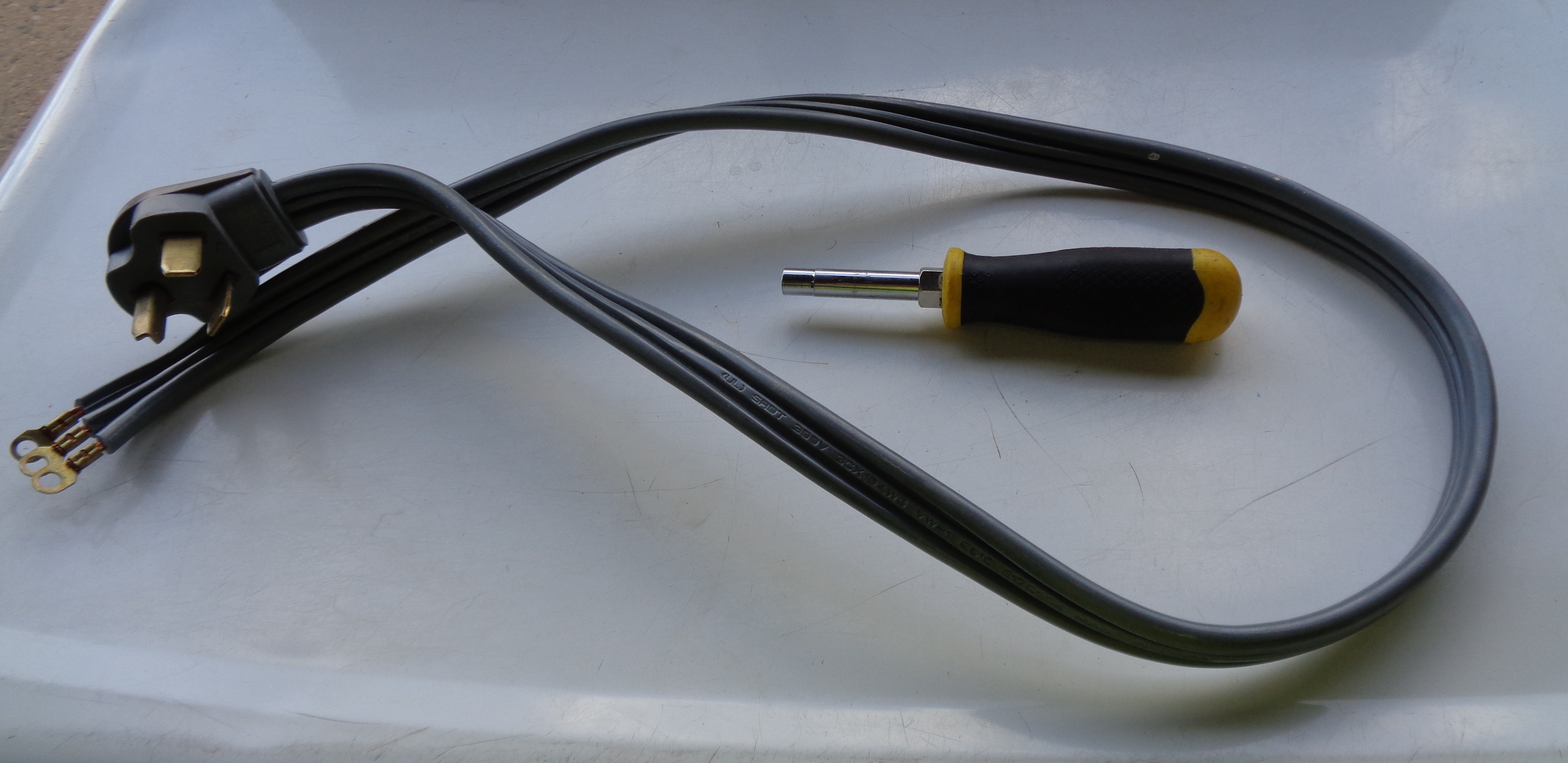 On the back of the appliance, locate the plug attachment.         Remove the plate covering the plug attachments.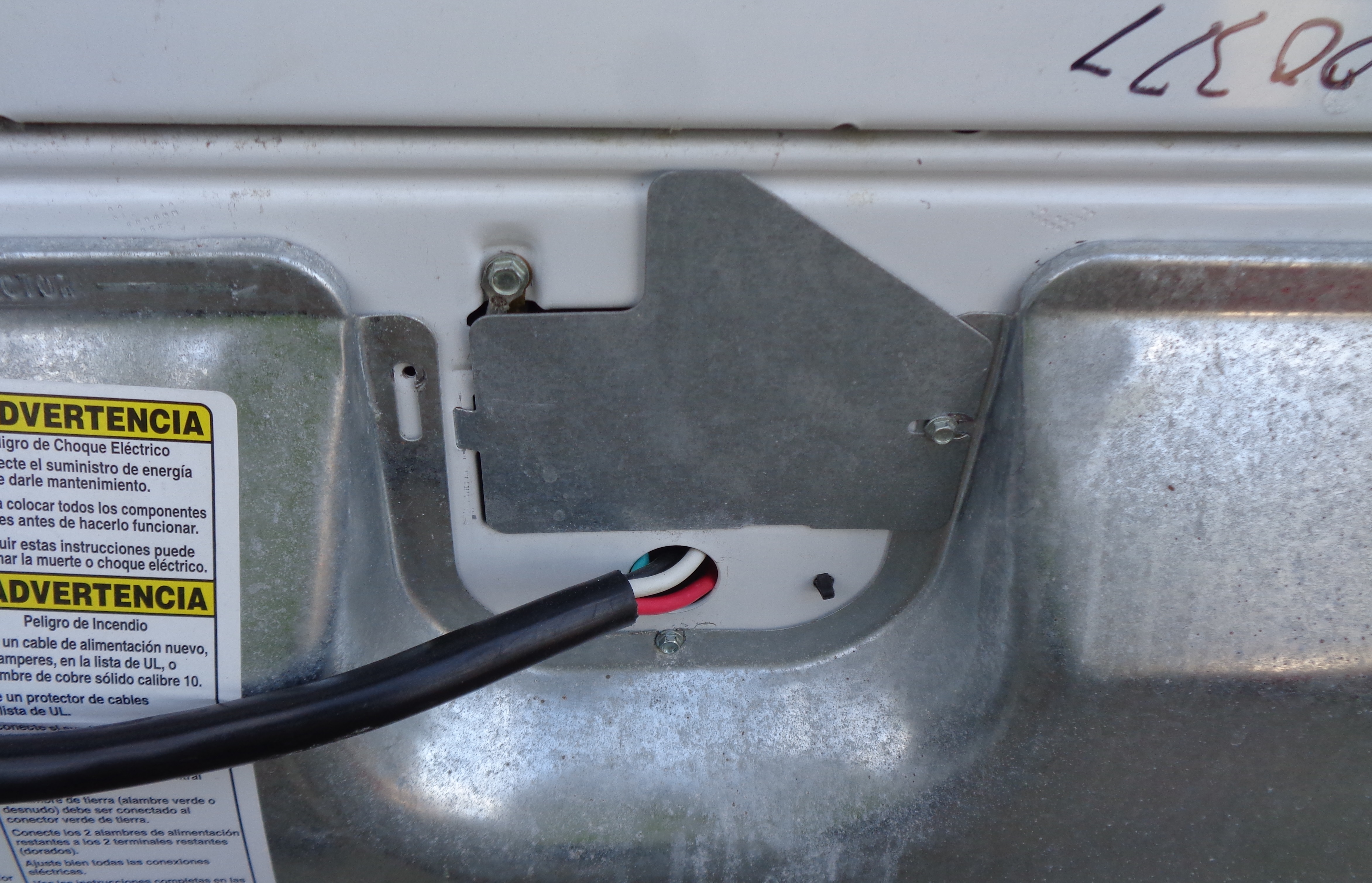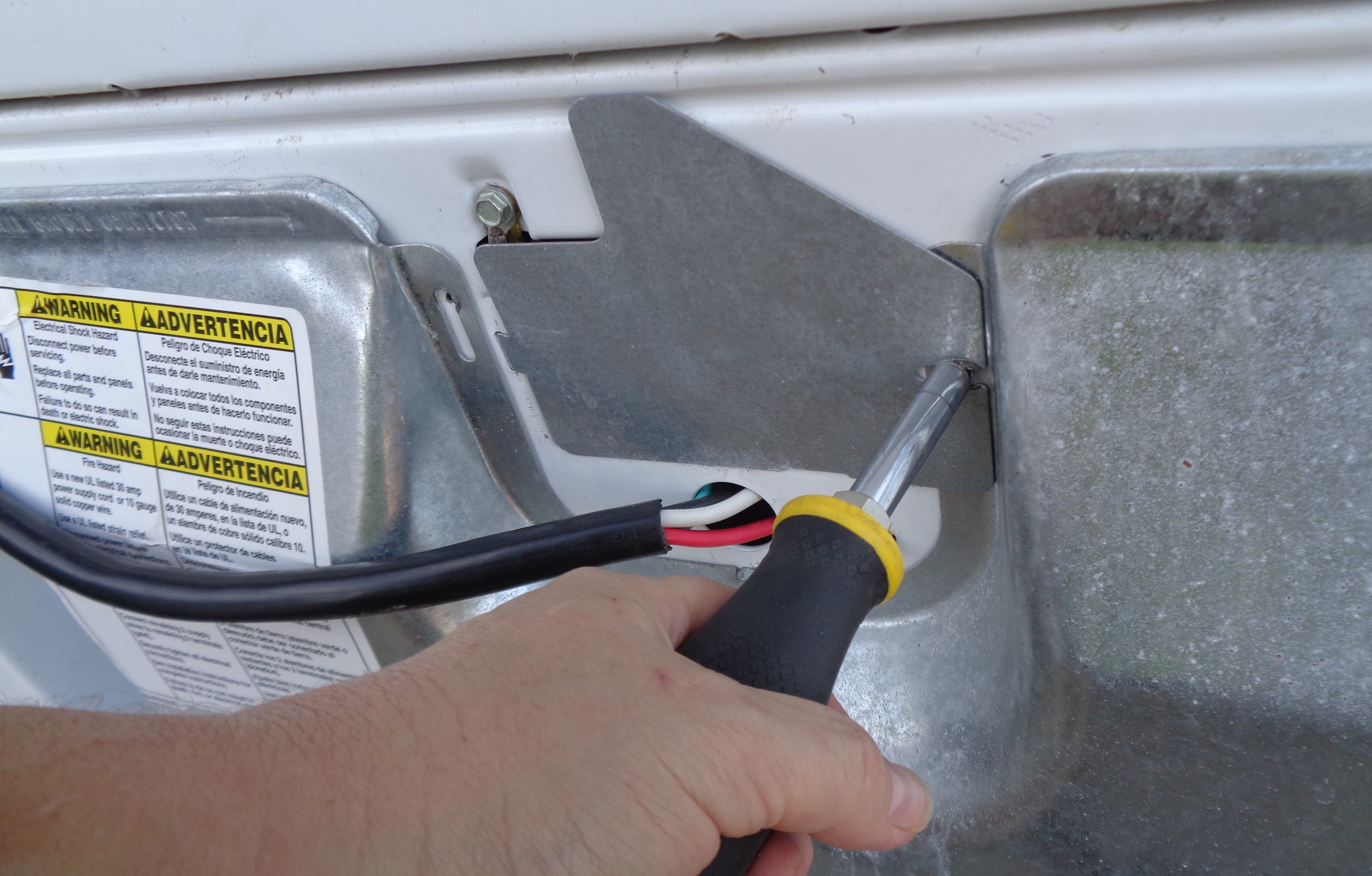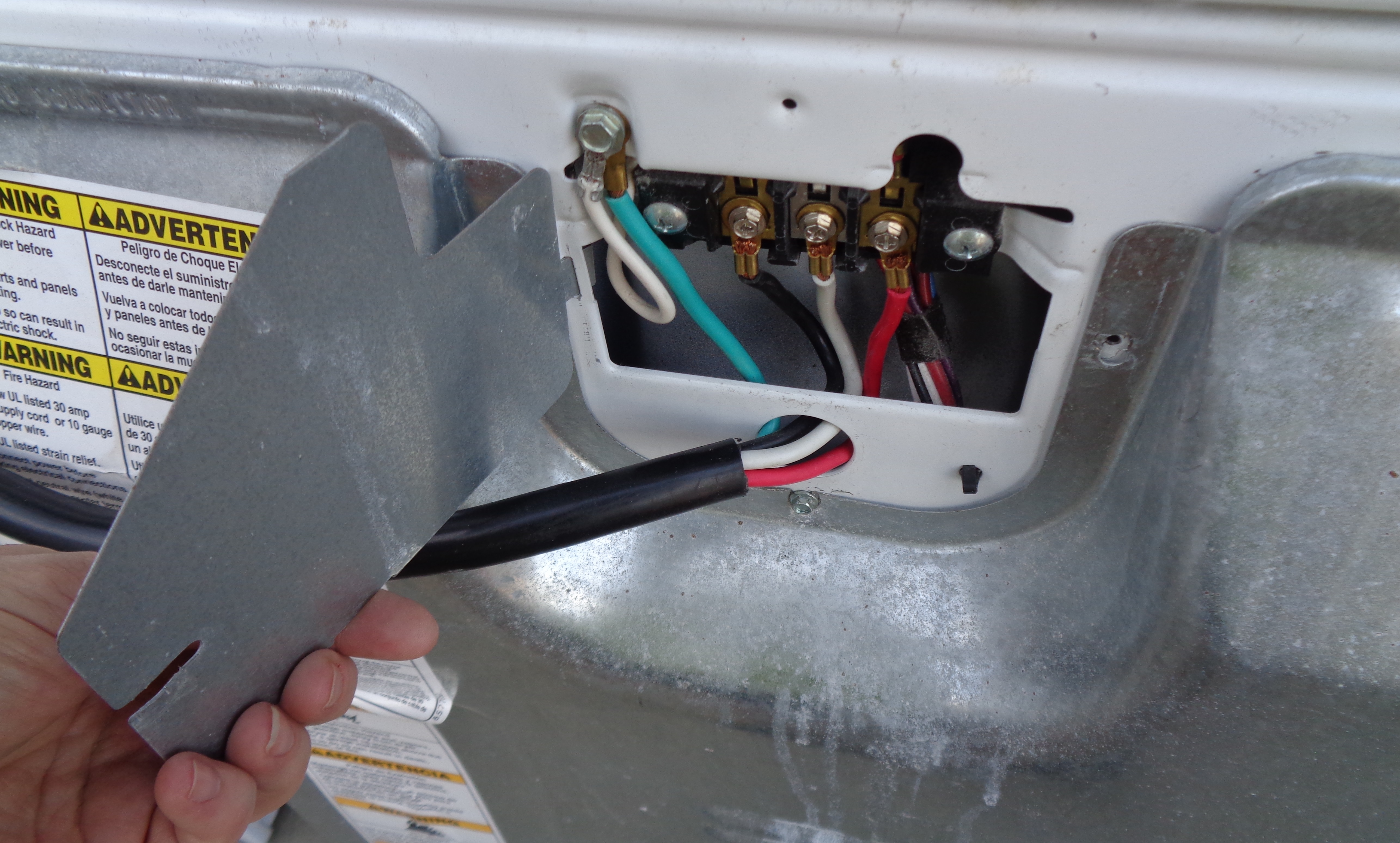 As you can see the four-prong plug has four lead wires.          Disconnect each wire, making sure you do not lose the screws.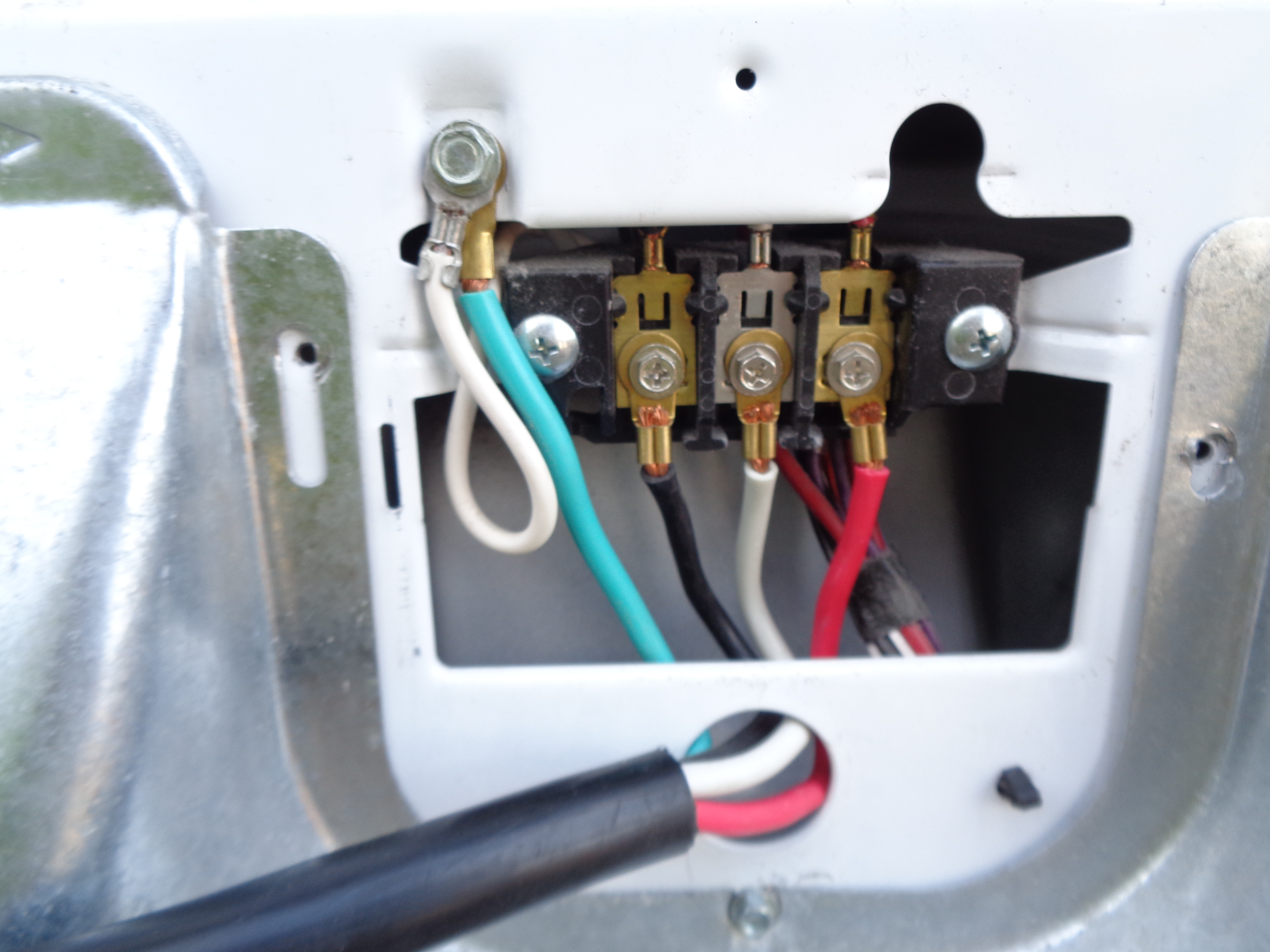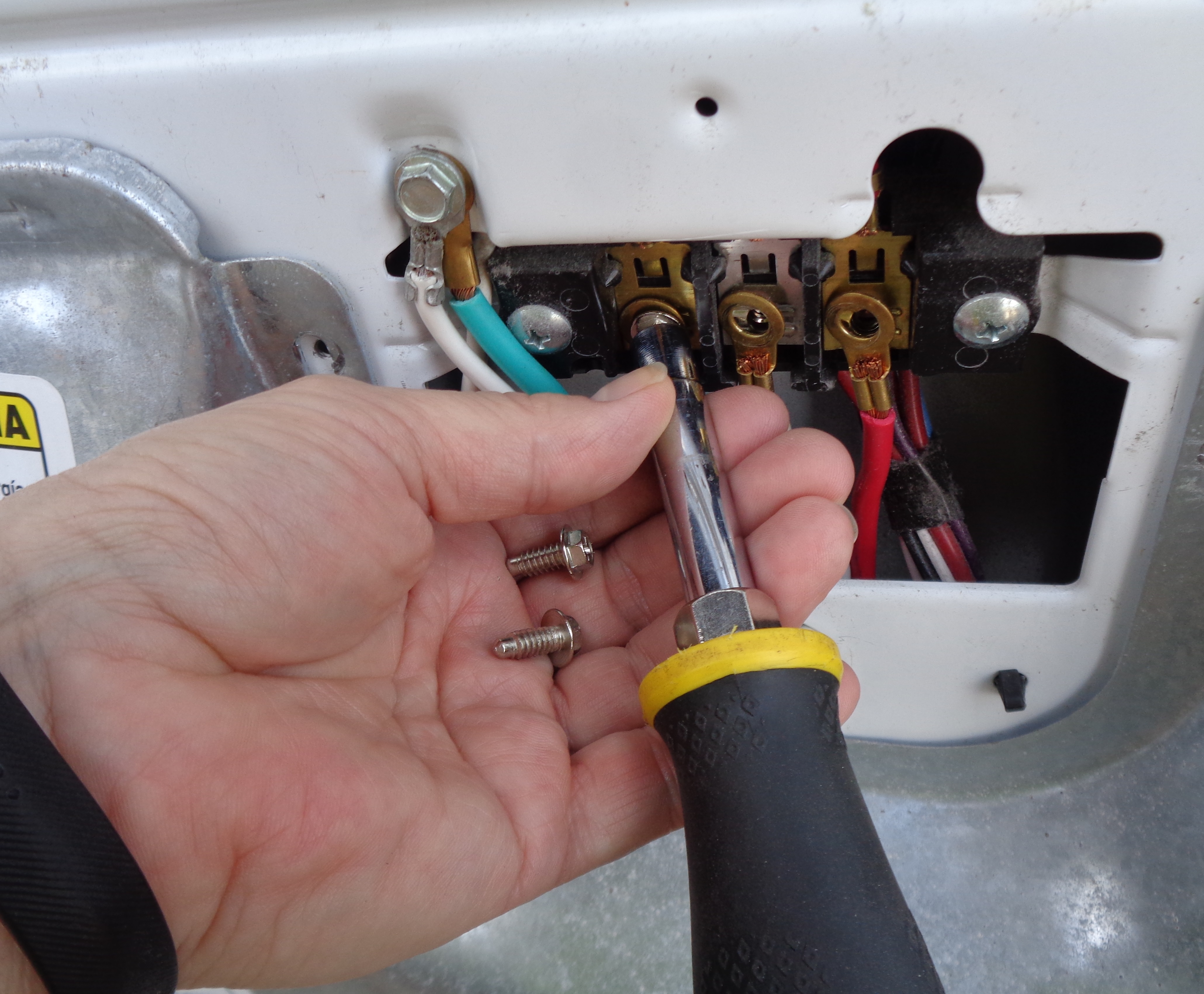 Then disconnect the grounding wire (the green wire) and reconnect the white grounding wire in the machine.  You do not need to connect any other grounding wire with the three-prong plug which does not have a grounding wire.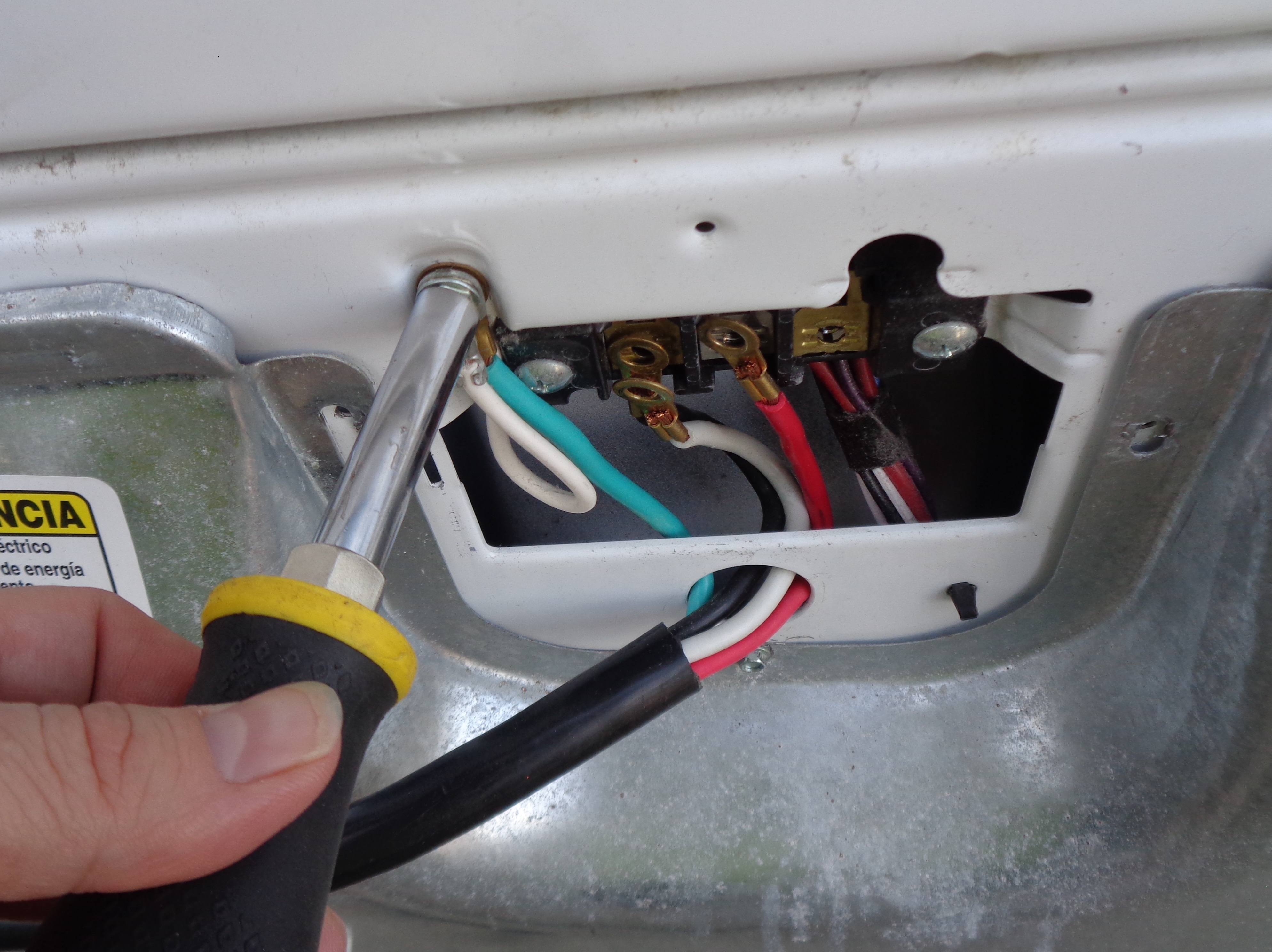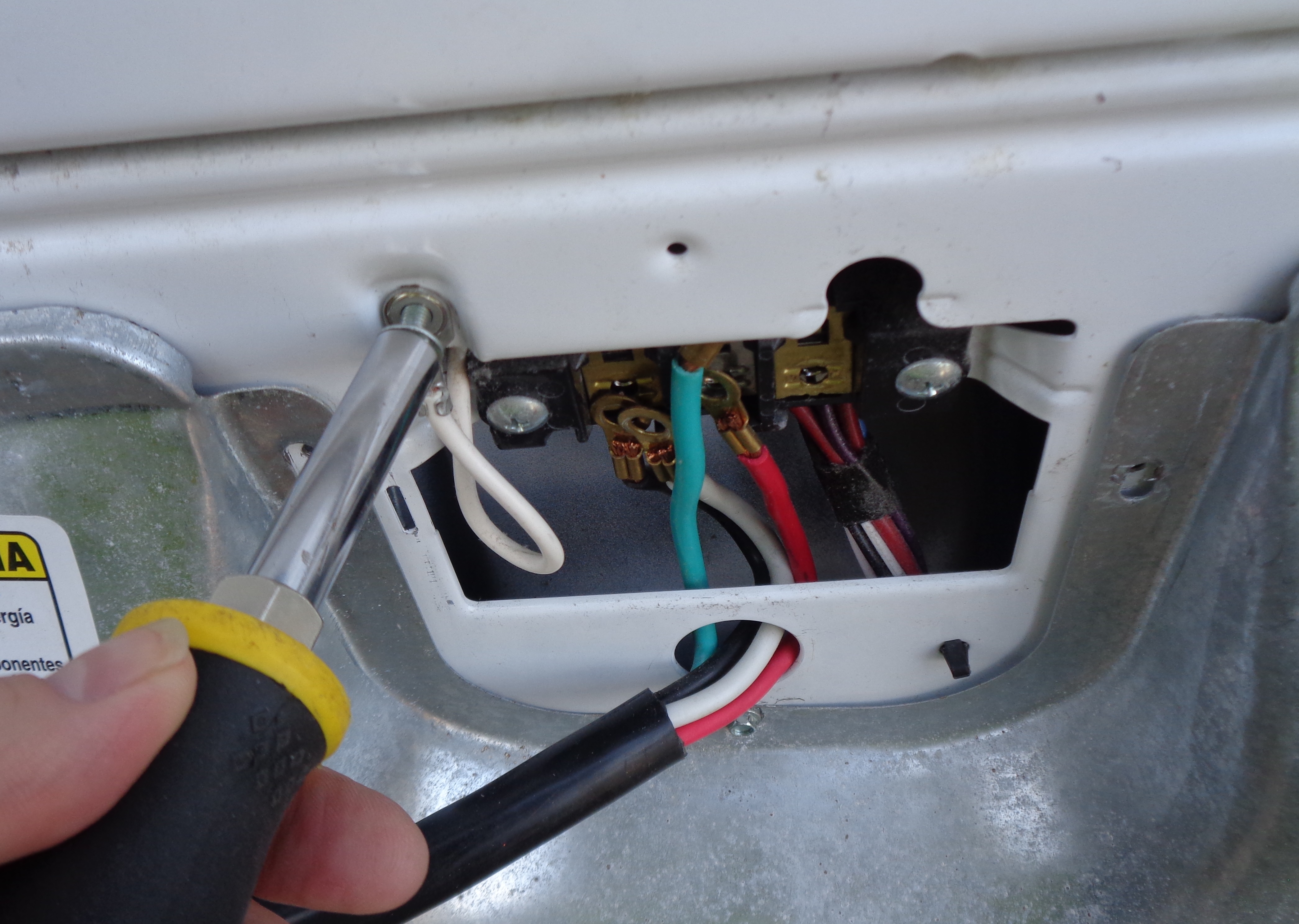 Once you have removed the original plug, you can thread the leads to the new plug into the opening, make sure to line up the connectors with the holes provided. Then simply screw each lead to its connection with the saved screws.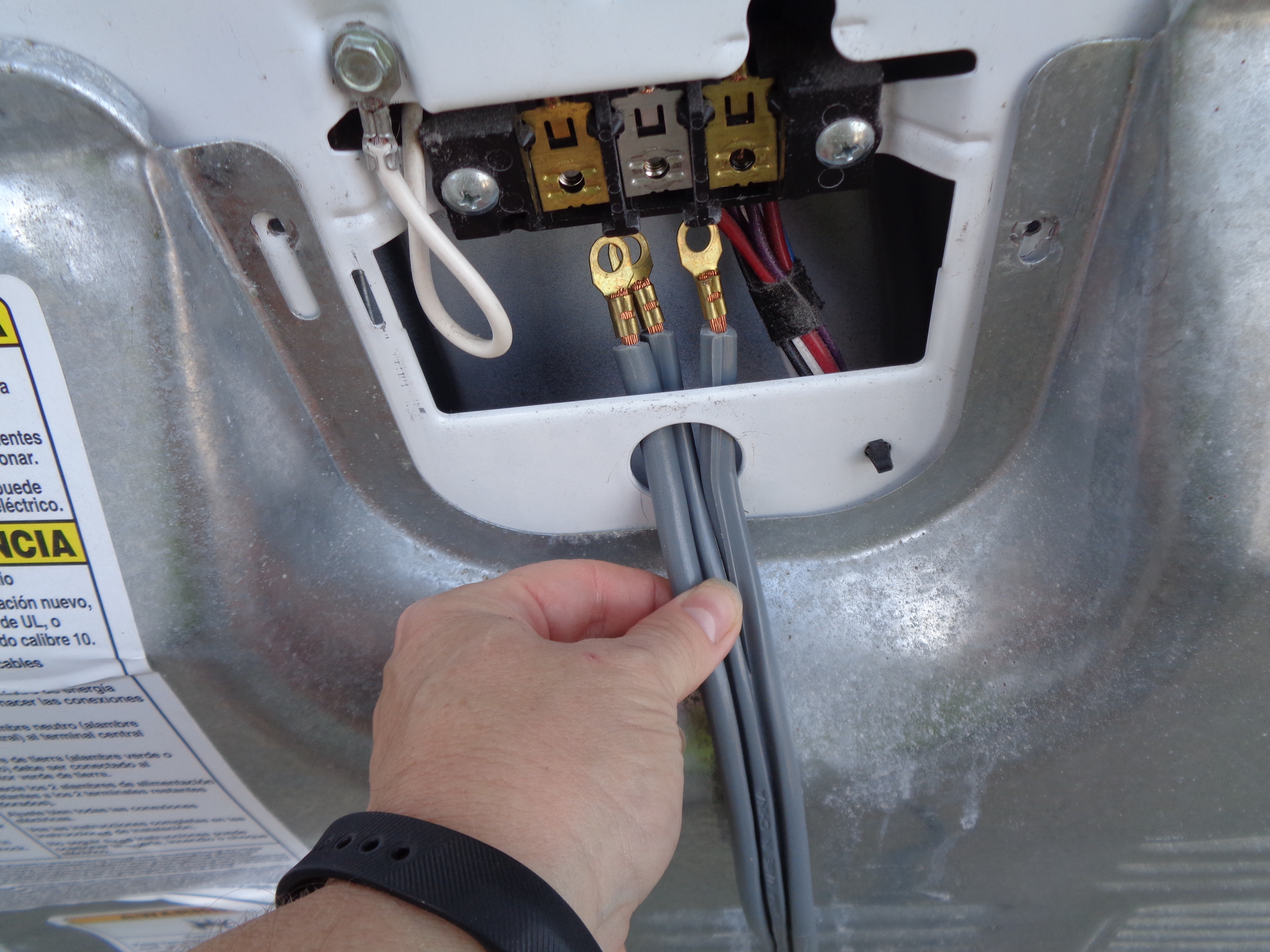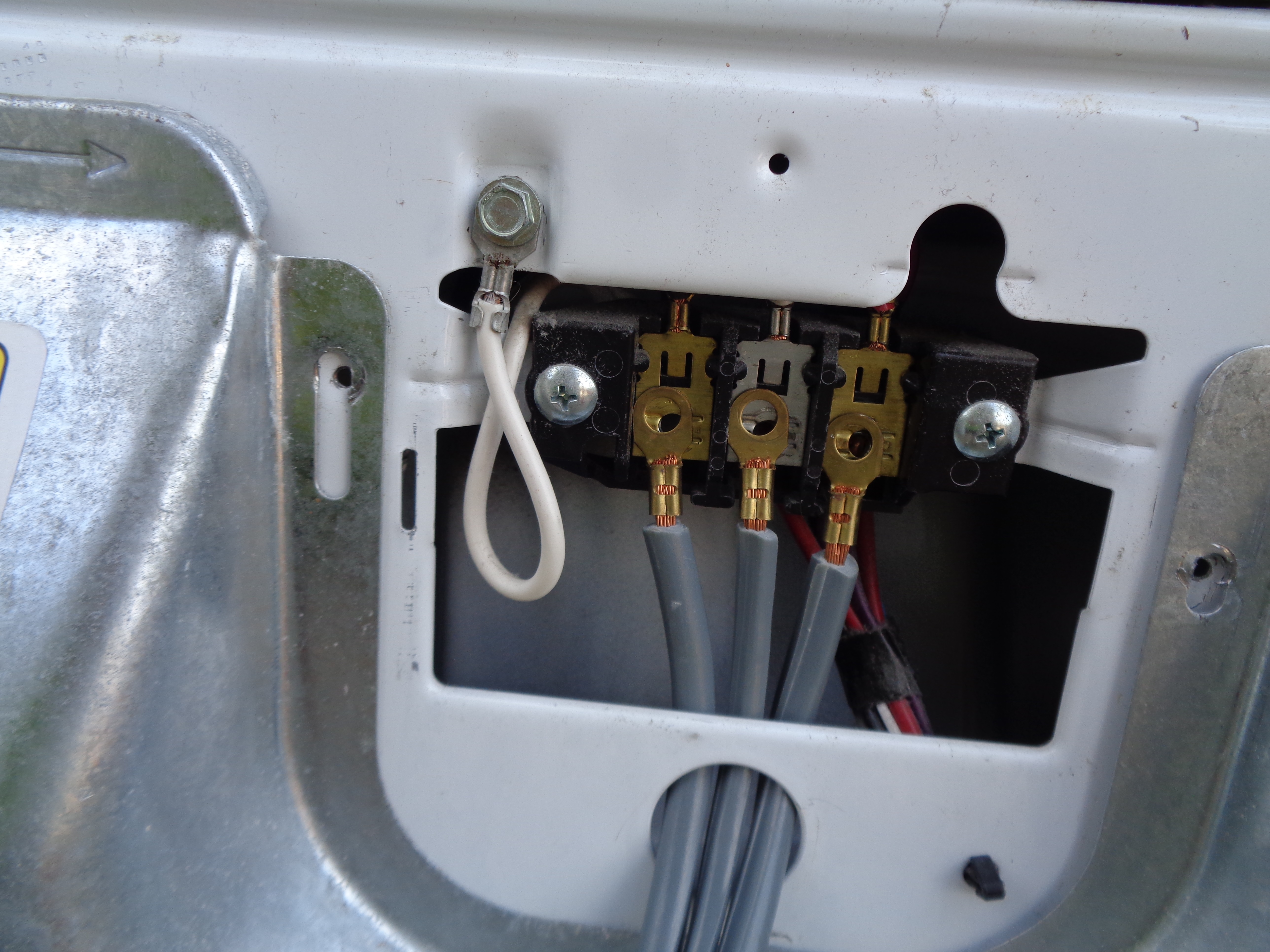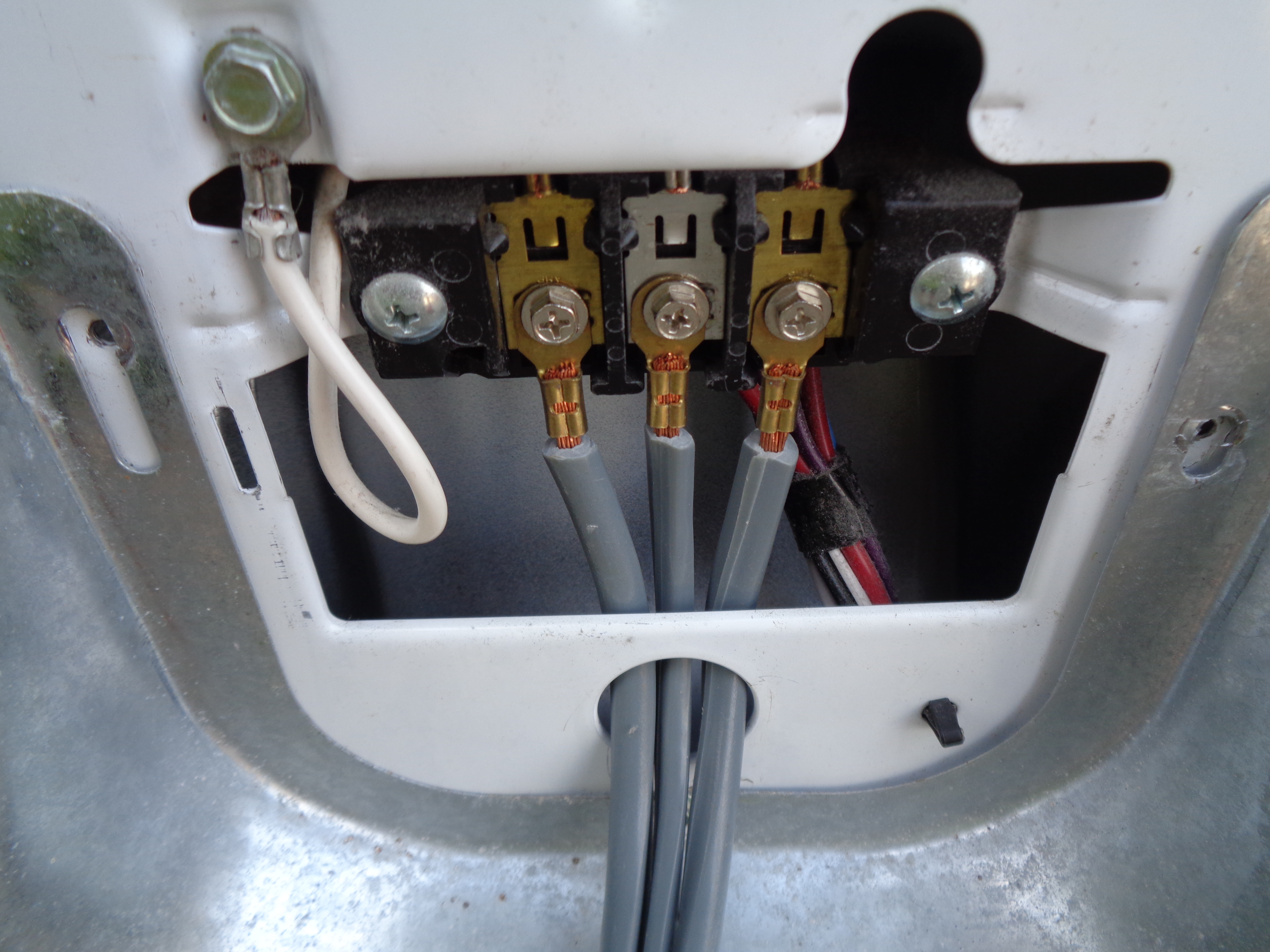 Once you are done replace the cover plate, and you are ready to go.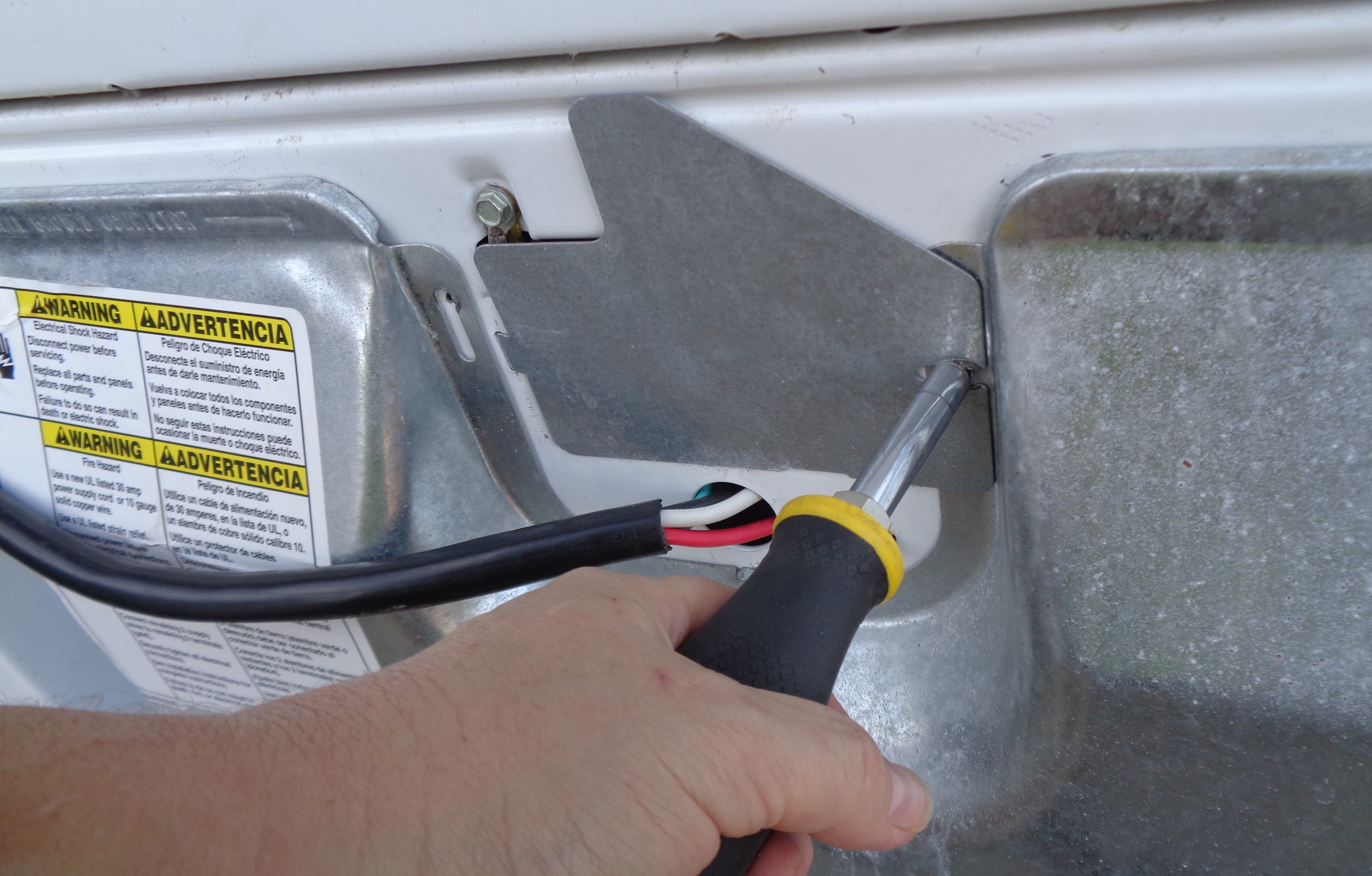 Of course, you can make this substitution the opposite direction, from a three-prong plug to a four-prong plug.  Just look for the grounding screw, it may be in a different location (to the side as in the pictures above or behind as in the picture below). Then connect the fourth, grounding wire to that.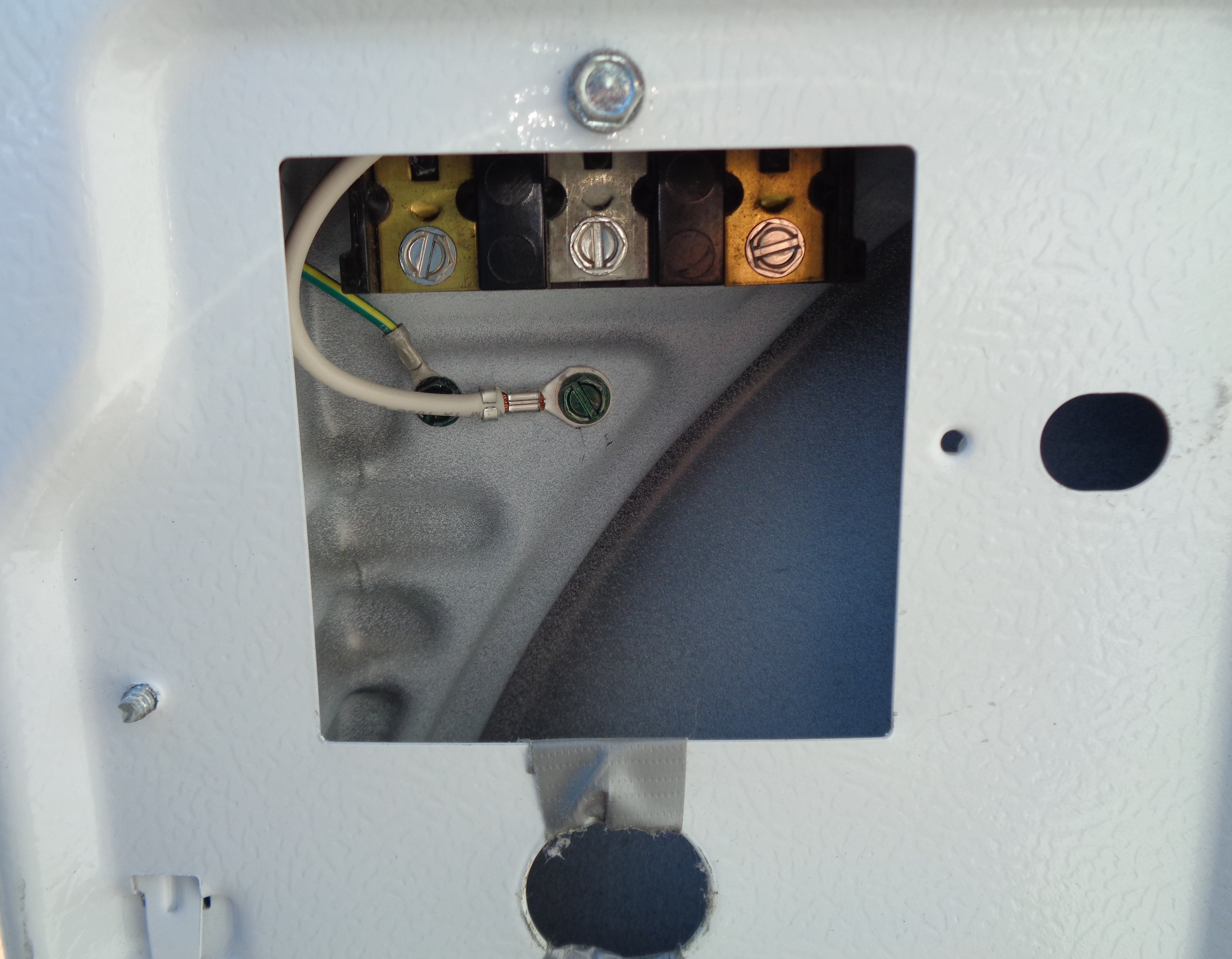 Then, as before, replace the cover plate and it's time for laundry.