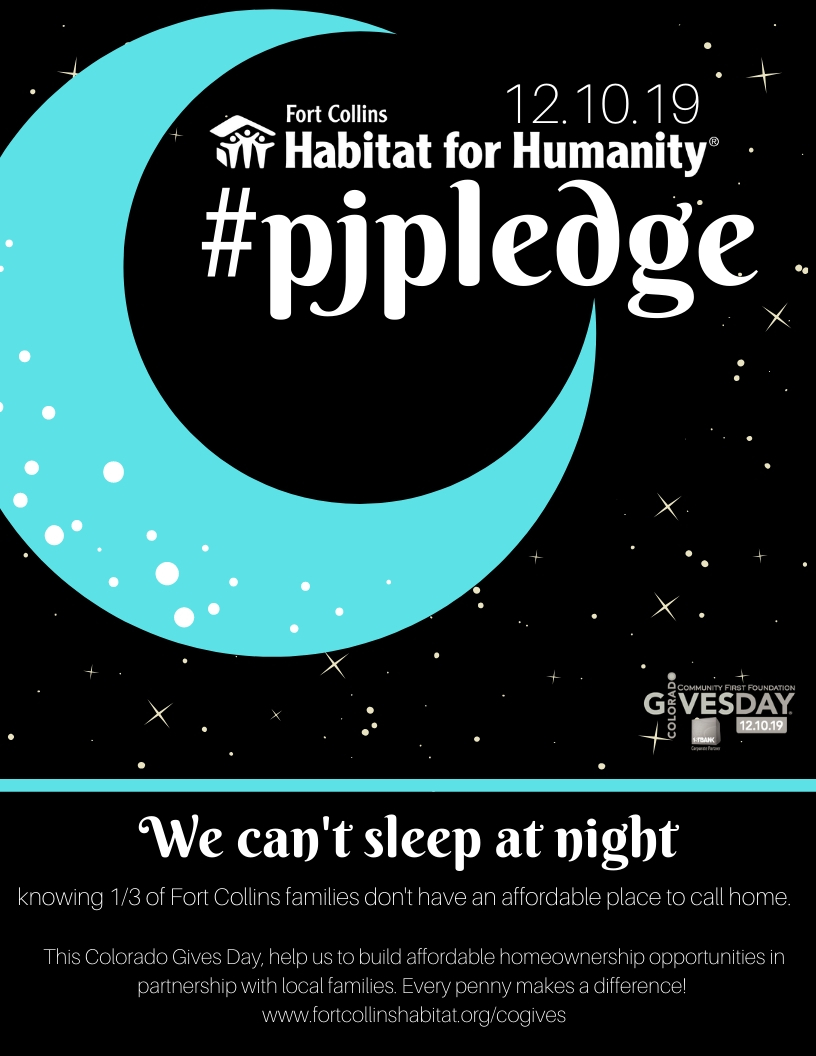 Support our PJ Pledge this Colorado Gives Day!
Colorado Gives Day is an annual fundraiser aimed at increasing philanthropic support for Colorado nonprofits. This initiative was started in 2010, when studies showed that Coloradoans were big on volunteering, but not as big on donating. This special date aimed to change that, and it has! In the years since it started, CO Gives Day has raised?$296,697,558 for Colorado nonprofits.?
Here at Habitat, we add some extra fun by donning our pajamas on Colorado Gives Day to show that we believe everyone should have a safe place to sleep at night. You can support our affiliate on Colorado Gives day by scheduling your year-end gift online, or taking the PJ Pledge yourself!?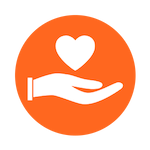 MAKE A DONATION
Starting November 1st, you can schedule your CO Gives Day donation online. Every penny makes a difference and helps us to make HOME possible for local families.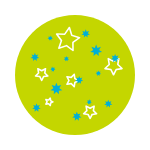 TAKE THE PJ PLEDGE
We wear our pajamas on CO Gives Day to show that we can't sleep knowing a THIRD of Fort Collins families struggle to afford housing. Join us by snapping a PJ picture, and we may share it on our social media!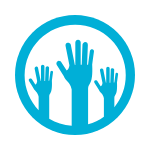 LEARN MORE ABOUT CO GIVES
Learn about how this philanthropic day of giving got started, and how it's impacted nonprofits across Colorado!