Collegiate Challenge: Alternative Break Program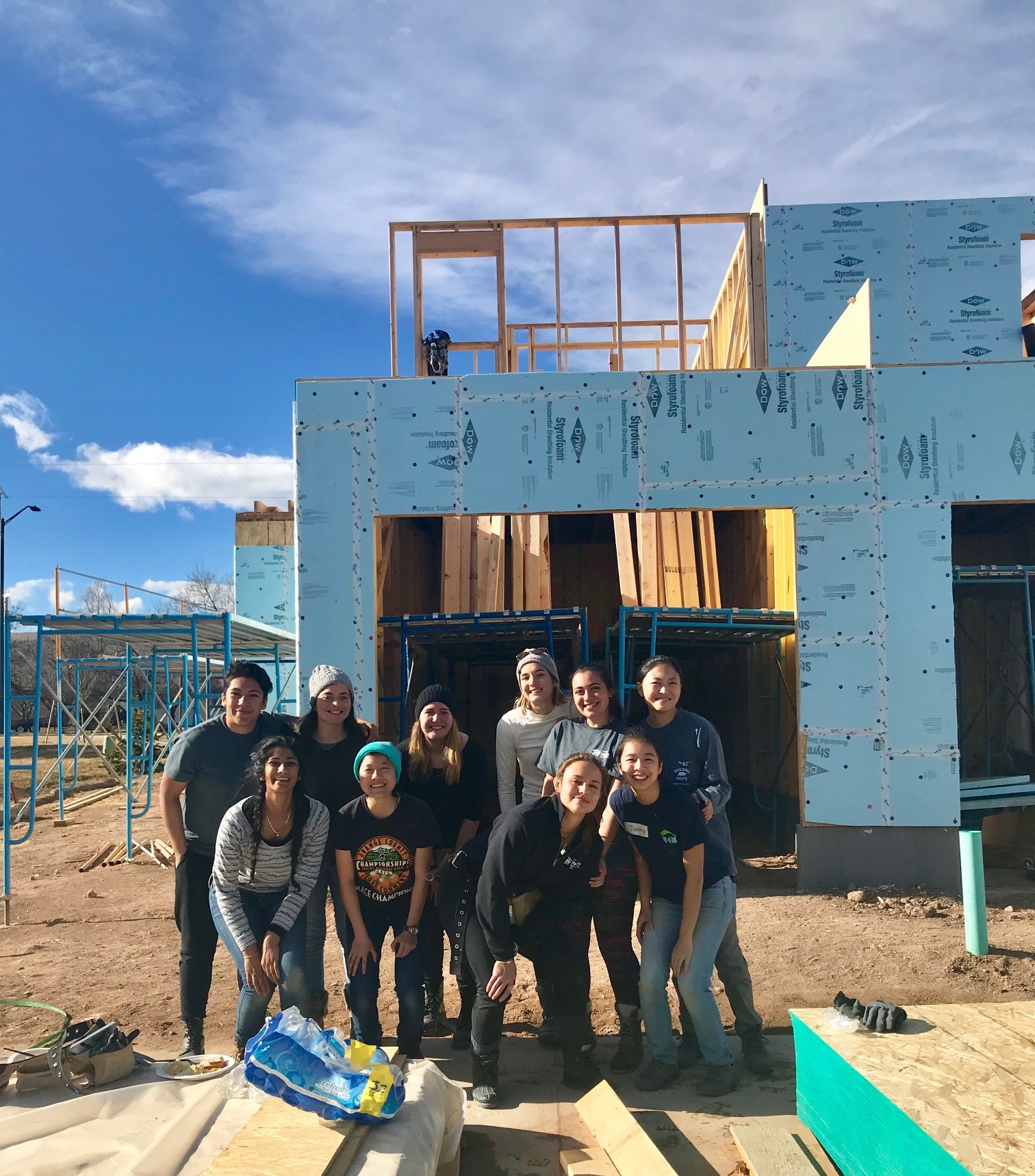 Collegiate Challenge is an alternative break program where students from around the country donate their time and treasure to Habitat affiliates. This will be our third year hosting Collegiate Challenge teams in Fort Collins, and it is truly an amazing program to be a part of. 
Not only do the students travel to our beautiful city, but they participate in a week-long build AND contribute money toward our mission. 
So far we've hosted Claremont McKenna College (CA), Oklahoma State University, UC Berkeley (above) and we will host three more teams this spring: University of Connecticut, Commonwealth Schools and University of Missouri. 
Please join us in welcoming the teams to Fort Collins. 
If you are interested in participating in Collegiate Challenge, or would like to support the teams we are hosting, please contact Alex at 970-488-2609.