With new information and protocols being put into place each day, we take our role in reducing the spread of COVID-19 (Coronavirus) very seriously. As a result, we have made some changes to our operations across the board. We will be using this page as a means of updating and communicating with our Habitat supporters, so please check back if you have questions. We always appreciate your
financial support
as we continue to build and serve families through this time.
*All dates listed are intended to be a re-evaluation tool– timelines may extend based on safety concerns. Current changes include: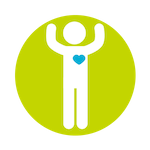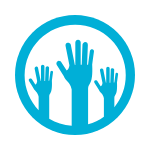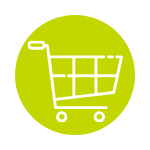 VOLUNTEERS
We have decided to cancel all volunteer shifts through 4/30/20*. This includes all opportunities at the construction site, ReStore, administrative office, and for court-ordered community service. We are closely monitoring the COVID-19 situation and will re-evaluate and change or update procedures if necessary on 4/30.
APPLICATIONS
As we wait to see how this virus impacts our programs, we have made the decision to postpone our current homeowner selection round. We are optimistic that selection will take place, we just don't know the timing so we believe it's a matter of "when", not "if."
For the most up-to-date information on selection and all other changes, please check this page or follow us on Facebook. FAQs below. 
SHOPPING
The ReStore will be closed to the public through 4/30/20*. This closure means we will also not be accepting item donations or doing pick-ups. Please do not leave items in our parking lot during our closure–this is considered dumping and is illegal.
There will be opportunities to shop and/or support the store, however, so please follow our ReStore Facebook page for updates.
Additional Resources:
Support Our Mission:
Despite the changes, we are committed to continuing to build and serve our current and future Habitat homebuyers, and a donation in any amount can help us in that effort.
Habitat Applicant FAQ:
We have temporarily paused our application process.
Q: Can I still turn in my application?
A: Because our application requires recent financial information (such as the last three months of bank statements) we are asking that you do NOT complete your application at this time. However, since we do intend on selecting families in the future, you can look at the application requirements and prepare any of those non-time sensitive pieces in the interim.
Q: Will application orientations still take place?
A: Orientations will not take place as originally scheduled. When we announce the new timeline for applications, we will also announce the new orientation times and locations.
Q: Who do I contact with questions?