Liz's- DIY:
A Re-use story.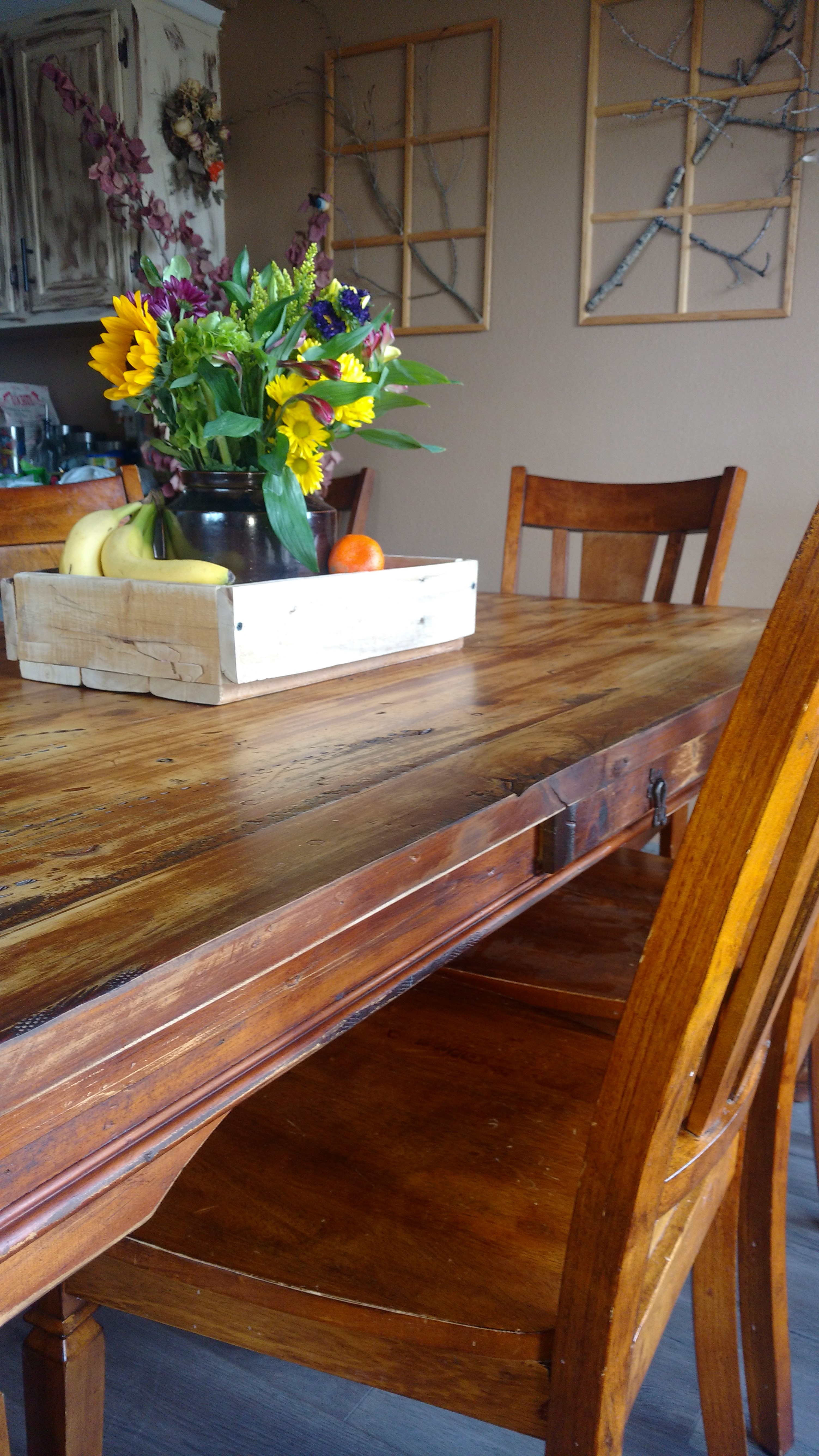 Liz, a ReStore customer, kindly shared her DIY story with us.
Liz bought a table at the ReStore and she gave it a new life.
Below is her description of the process: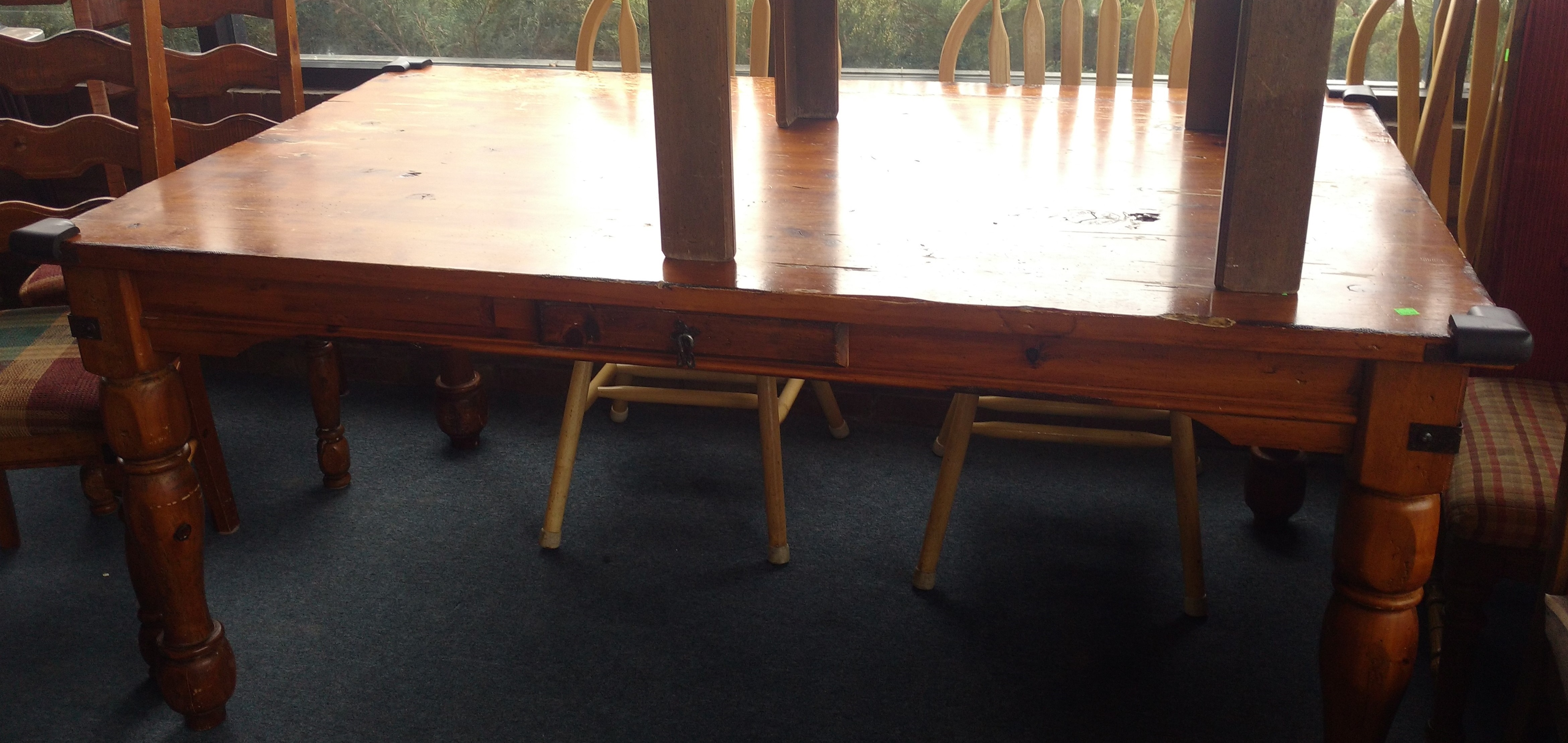 I saw this table sitting there and fell in love!
I had to drive up from Laramie another day to pick it up.
I chose a Monday (the ReStore is closed on Monday) thank
goodness a store employee was there and kind enough to get
me my table on his day off!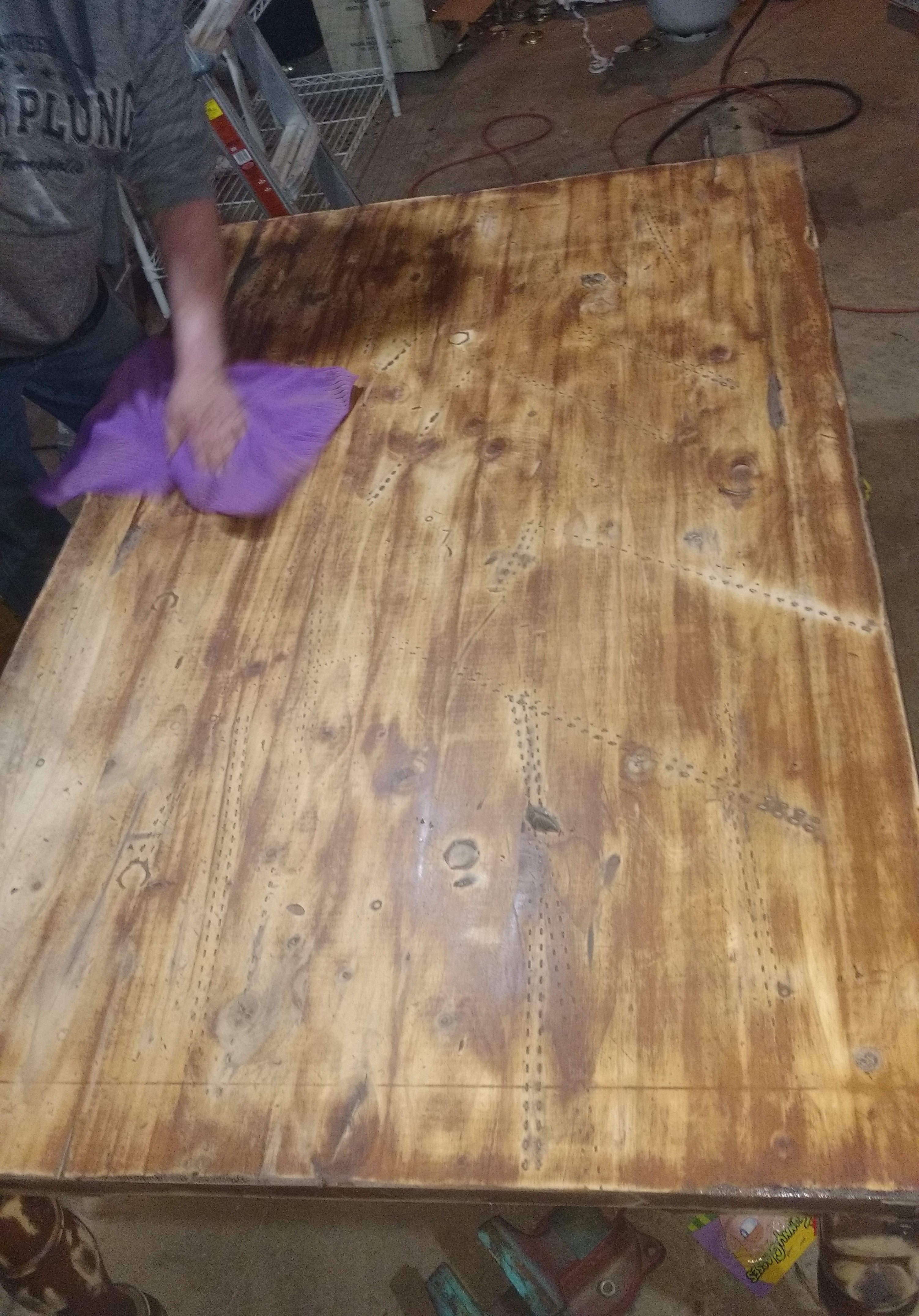 After I got home it didn't take me long to get started.
I sanded it down and brought out its natural beauty.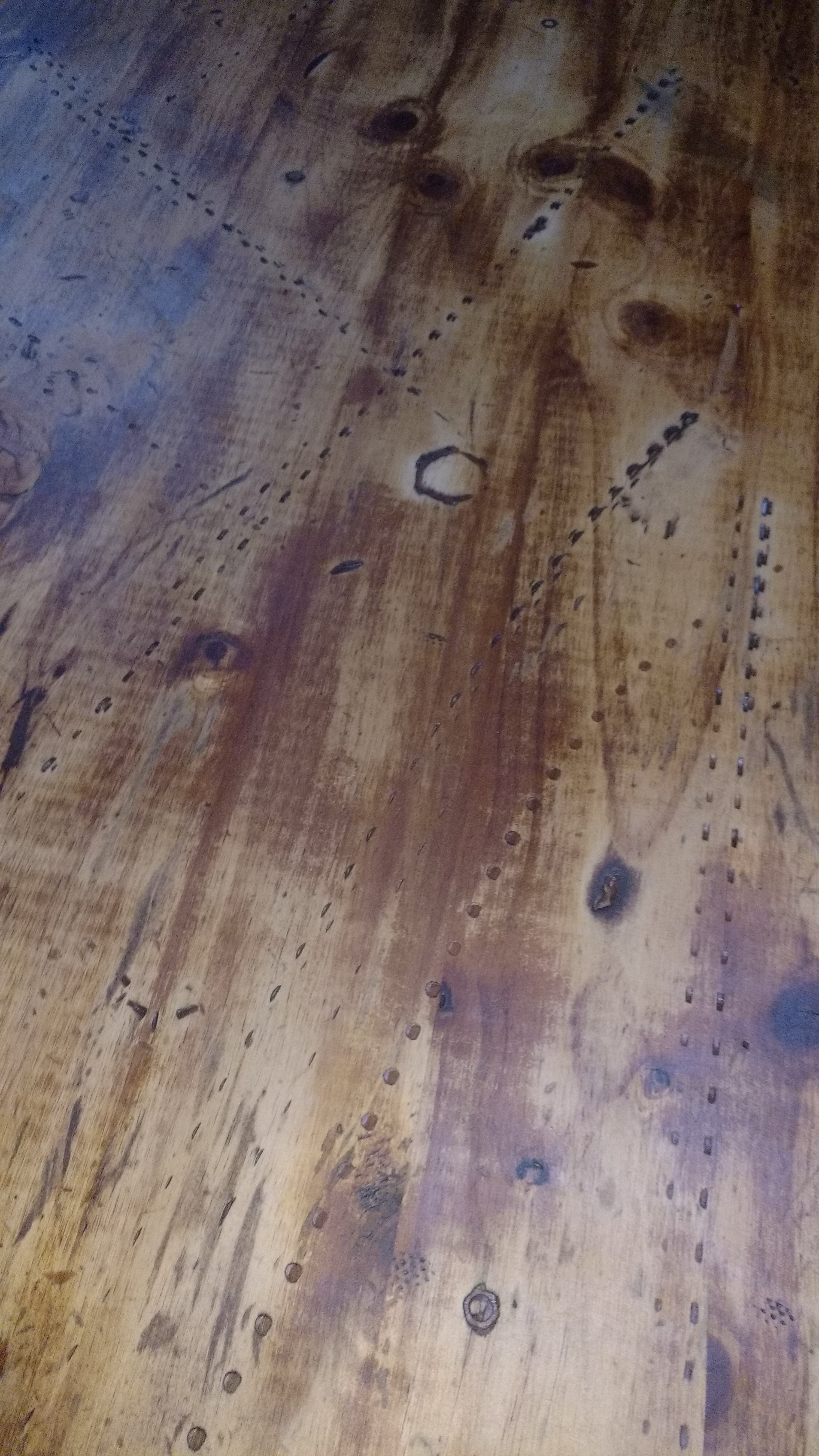 Distressed it a little more.
Added some stain and more sanding.
Two different coats of that.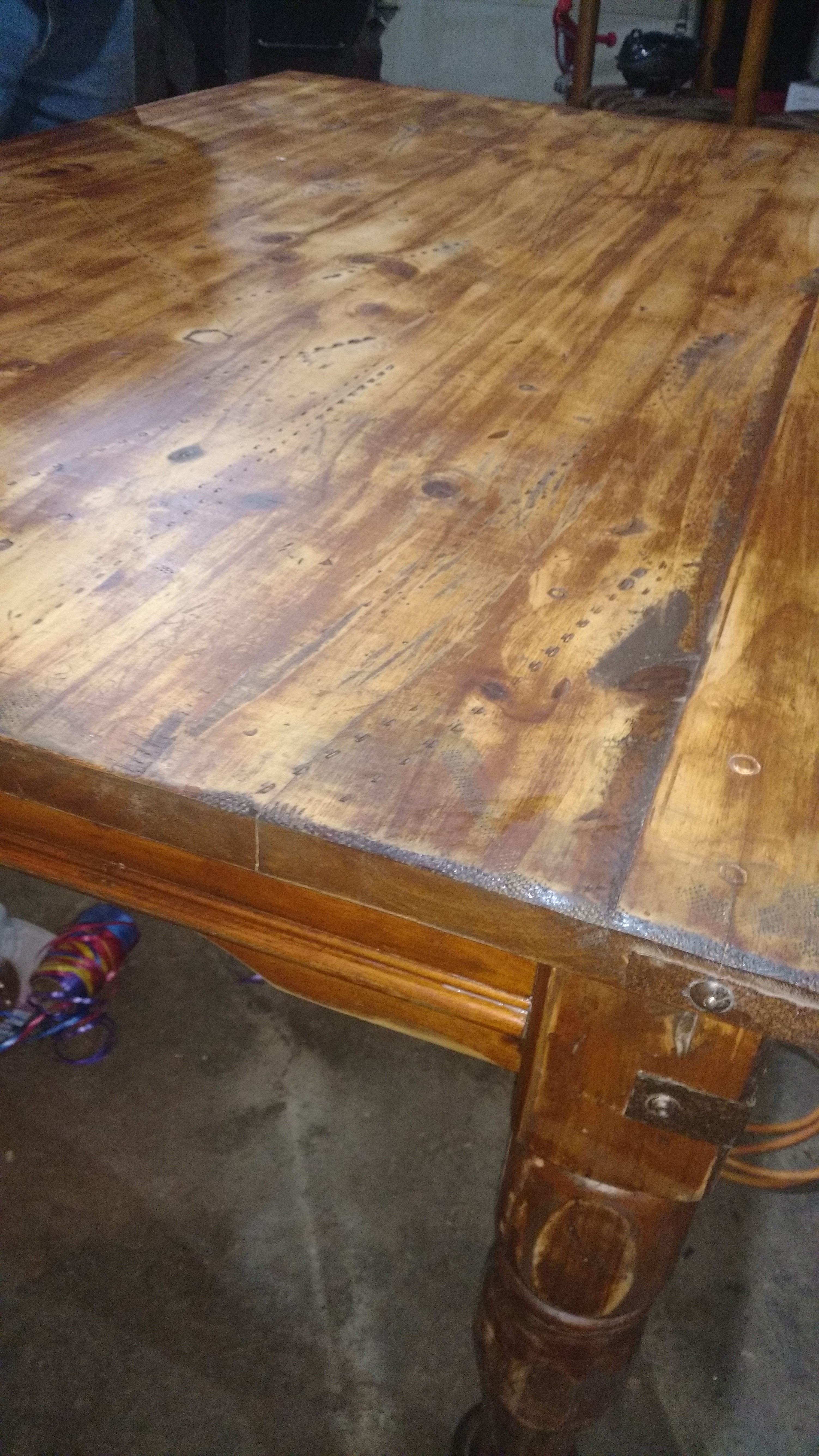 I then covered it with 5 coats of wax. Buffed to a shine.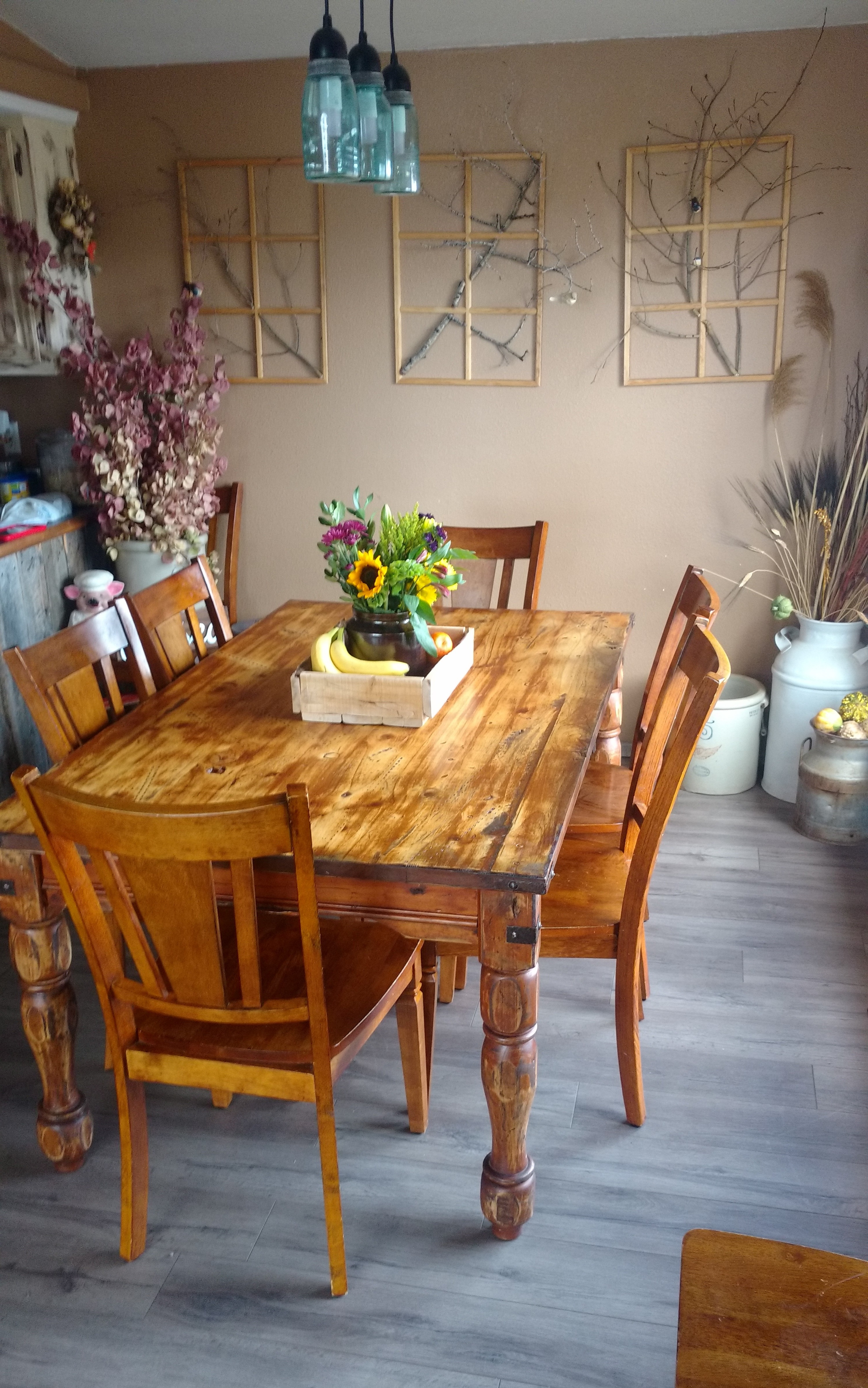 Got lucky and found matching chairs,
and now I have the most unique, beautiful kitchen table!