Disaster Recovery- Sebring, FL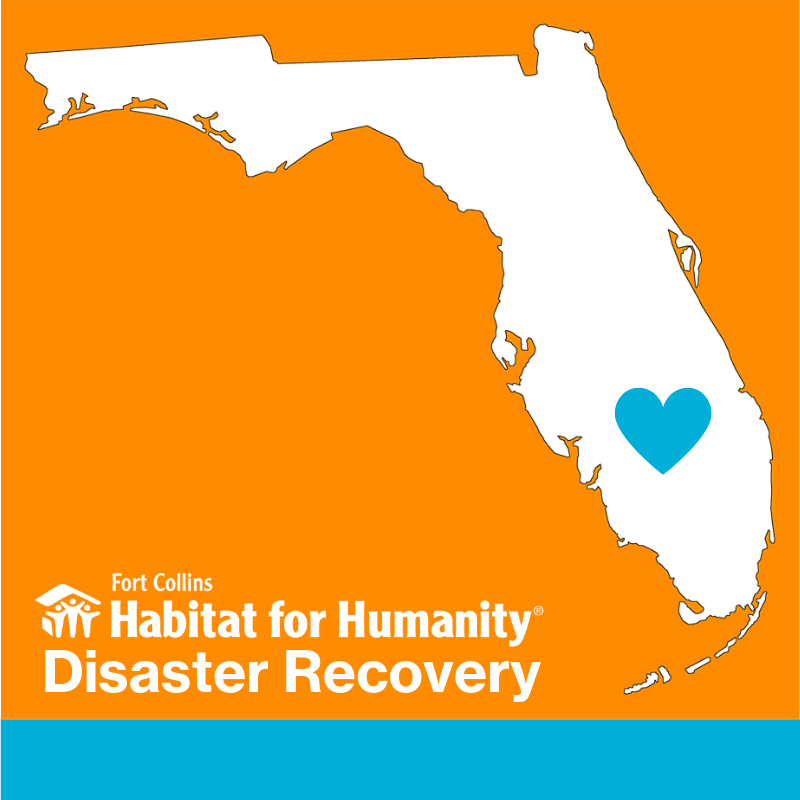 In 2019 and early 2020, Fort Collins Habitat hopes to lead multiple teams to offer disaster recovery to the Habitat affiliate impacted by Hurrican Irma. The Sebring, Florida location was one of the hardest hit areas with over 13,000 homes damaged and 144 homes completely demolished. 
If you're interested in taking part on one of these trips, we'd love to chat more with you! Our affiliate has several trained staff leaders who are able to lead volunteer teams, we just need YOUR help to fill them!
Our trained staff members hope to lead multiple teams of volunteers (8-16 people per team) on one-week trips to build Habitat for Humanity homes in Sebring, Florida for families who were directly affected by Hurricane Irma. 32% of people under the age of 18 already lived below the poverty line there before the hurricane ripped through their community in 2017. A team from First Presbyterian Church is going in February and we're inviting you to go on a future trip with us later in 2019 and the first half of 2020.
Please contact Erika Nossokoff, Faith & Global Engagement Director, if you're interested in being part of a team or already have a group of people who'd like to go: 
ENossokoff@FortCollinsHabitat.org 970-288-2606