If you want to put your Christian faith into action to help build a home for Natasha's family, this build is for you! Her family's home is sponsored by a group of churches who are each contributing funds and volunteers to help make her prayer of homeownership a reality. Thanks to Habitat's #1 partner, Thrivent Financial, every dollar donated up to $105,000 is doubled! Watch this video to learn more about Natasha and this Faith Build.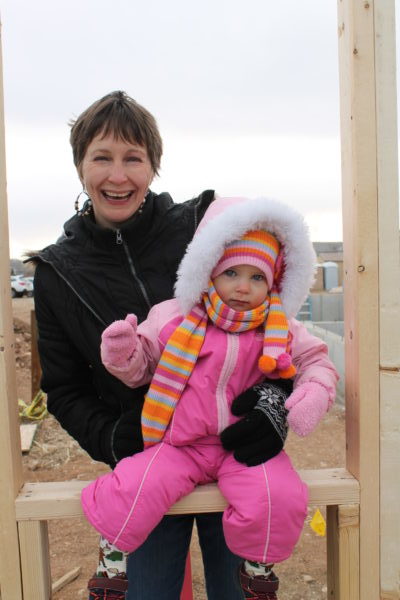 Want to be a Faith Builder? You can:
1. Donate any amount, knowing that your gift will be doubled! You can donate through your church or click here to give online, choose your amount, and designate "Thrivent Stone Soup 2019."
2. Volunteer with your church to build at the construction site or ReStore, or provide a meal to the volunteers. Contact Erika Nossokoff, Faith & Global Engagement Director, to find out if/when your church is volunteering.
3. Tour the build site and/or invite Natasha to speak at your church. Contact Erika Nossokoff for more details.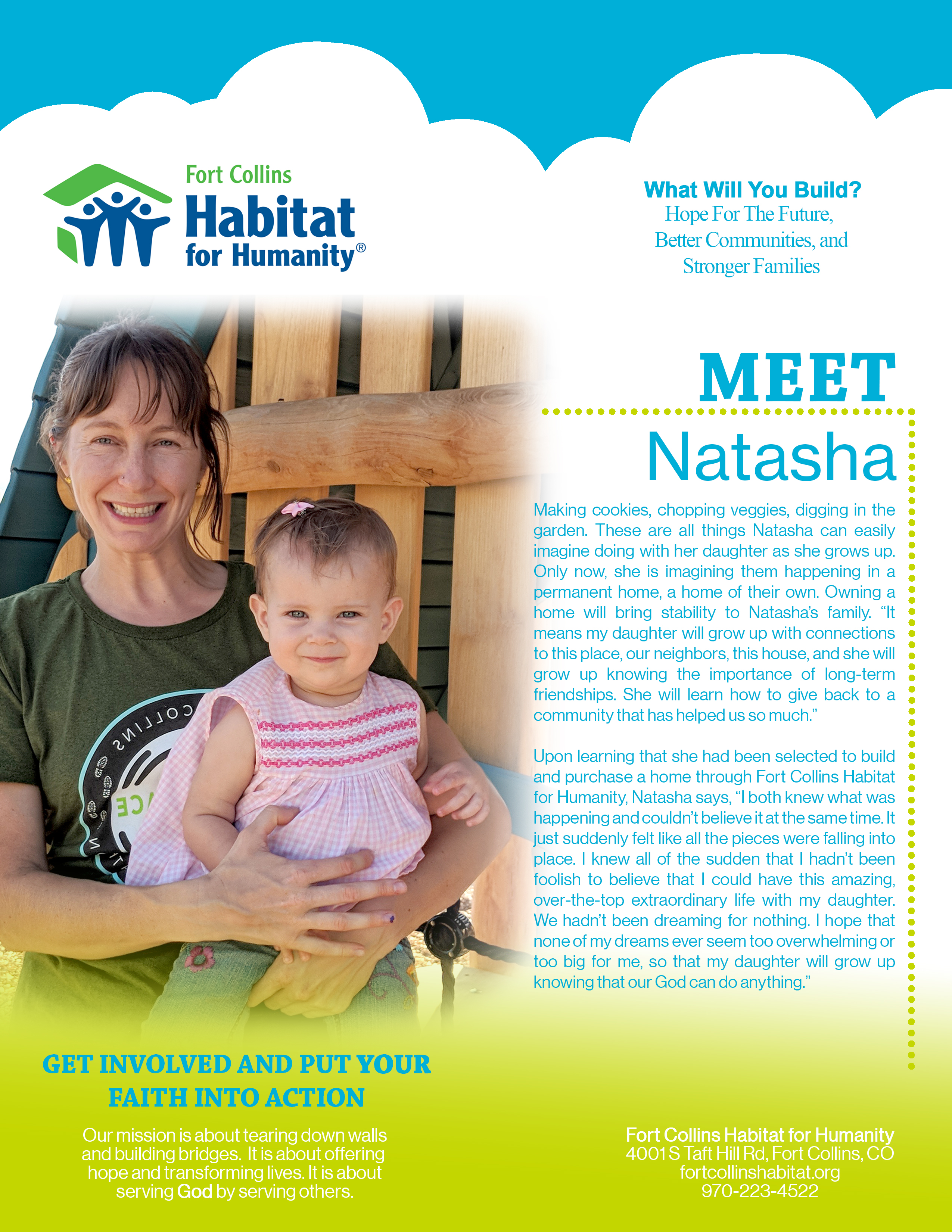 Meet Natasha and her daughter! They are so excited to be on the journey toward homeownership.