If you want to put your faith into action to help build a home for Iman's family, this build is for you! Her family's home is sponsored by variety of faith communities that are each contributing funds and volunteers to help make her prayer of homeownership a reality. Thanks to Our Saviour's Lutheran Church, as part of the FoCoLu network of local Lutheran churches, every dollar donated up to $50,000 is doubled! Watch the video below to learn more about Iman and this Multi-Faith Build.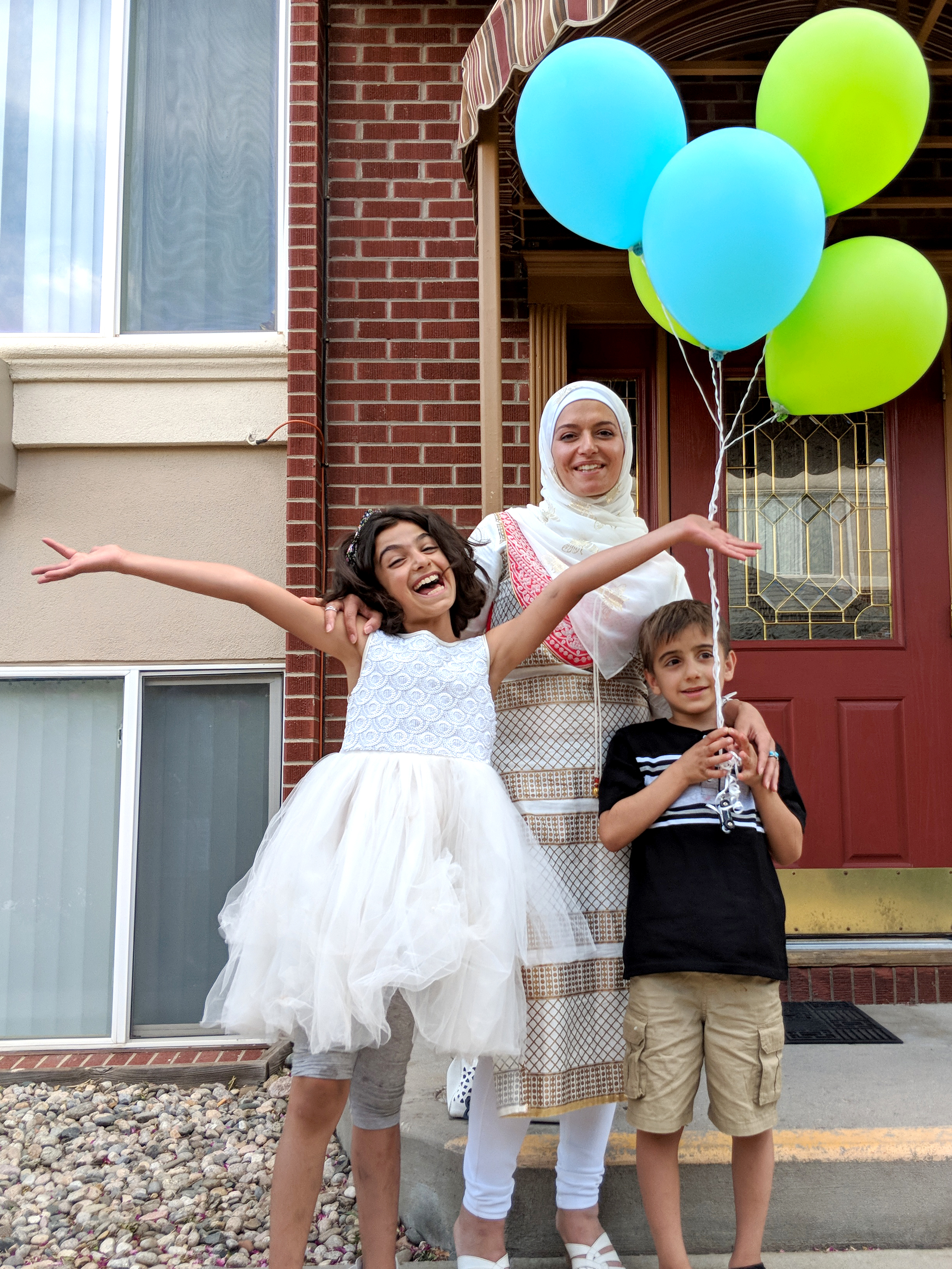 Want to be a Multi-Faith Builder? You can:
 

Donate any amount, knowing that your gift will be doubled! You can donate through your church or by

clicking here. Choose your amount, and designate "FoCoLu Multi-Faith Build 2019."


Volunteer with your faith community to build at the construction site or ReStore, or provide a meal to the volunteers. Contact

Erika Nossokoff

, Faith & Global Engagement Director, to find out if/when your congregation is volunteering.

Tour the build site and/or invite Iman to speak at your church. Contact

Erika Nossokoff

, Faith & Global Engagement Director, for more details.
THANK YOU TO OUR SPONSORS!
Church Anchor Sponsor: FoCoLu (Fort Collins Lutherans)
Sky Ranch Lutheran Camp
Lutheran Campus Ministry
Our Saviour's Lutheran Church
Shepherd of the Hills Lutheran Church
Spirit of Joy Lutheran Church
Trinity Lutheran Church
Fort Collins Interfaith Council
Foothills Unitarian Church
Heart of the Rockies Christian Church
Plymouth Congregational Church UCC
St. Paul's Episcopal Church
Temple or Hadash
The Islamic Center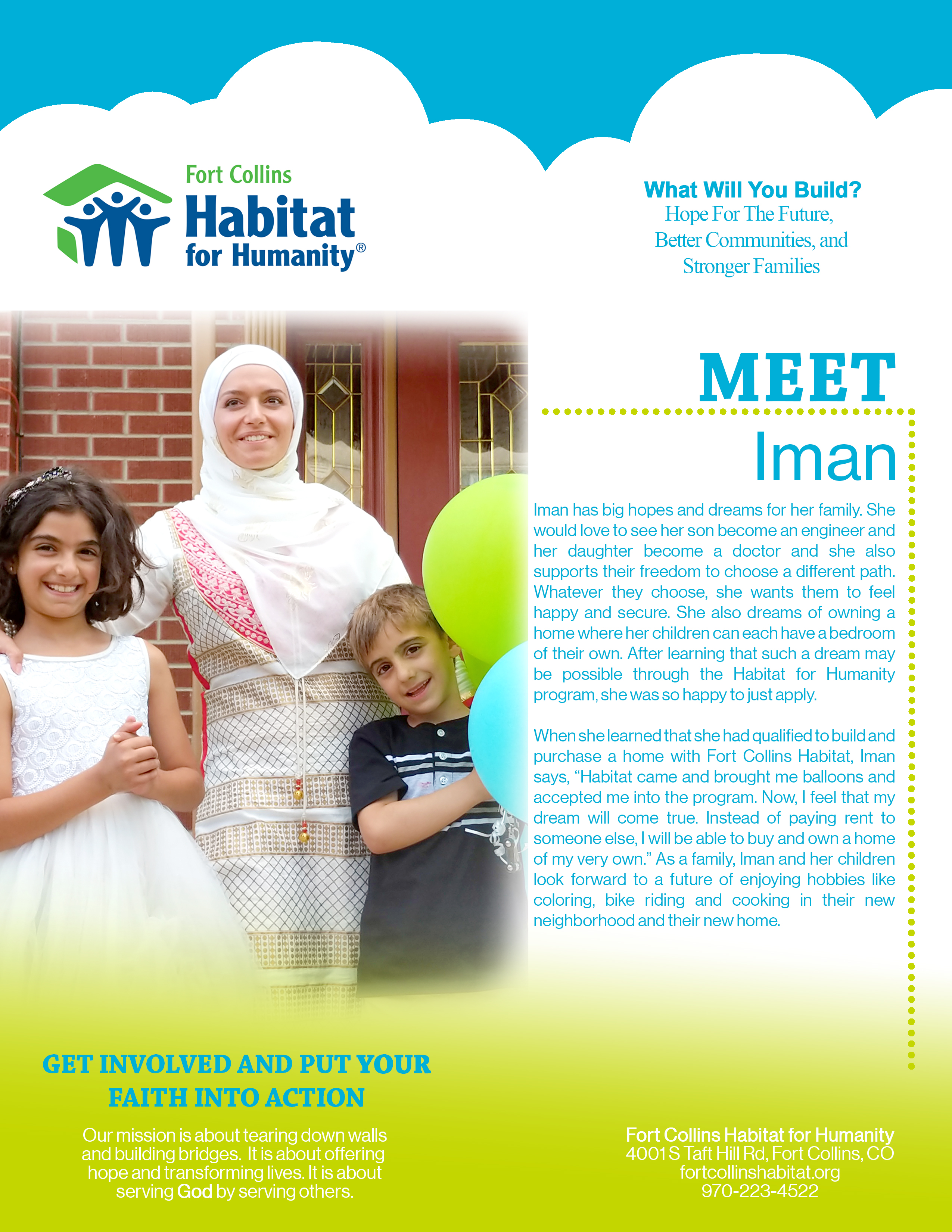 Meet Iman and her two children! They are so excited to be on the journey toward homeownership.