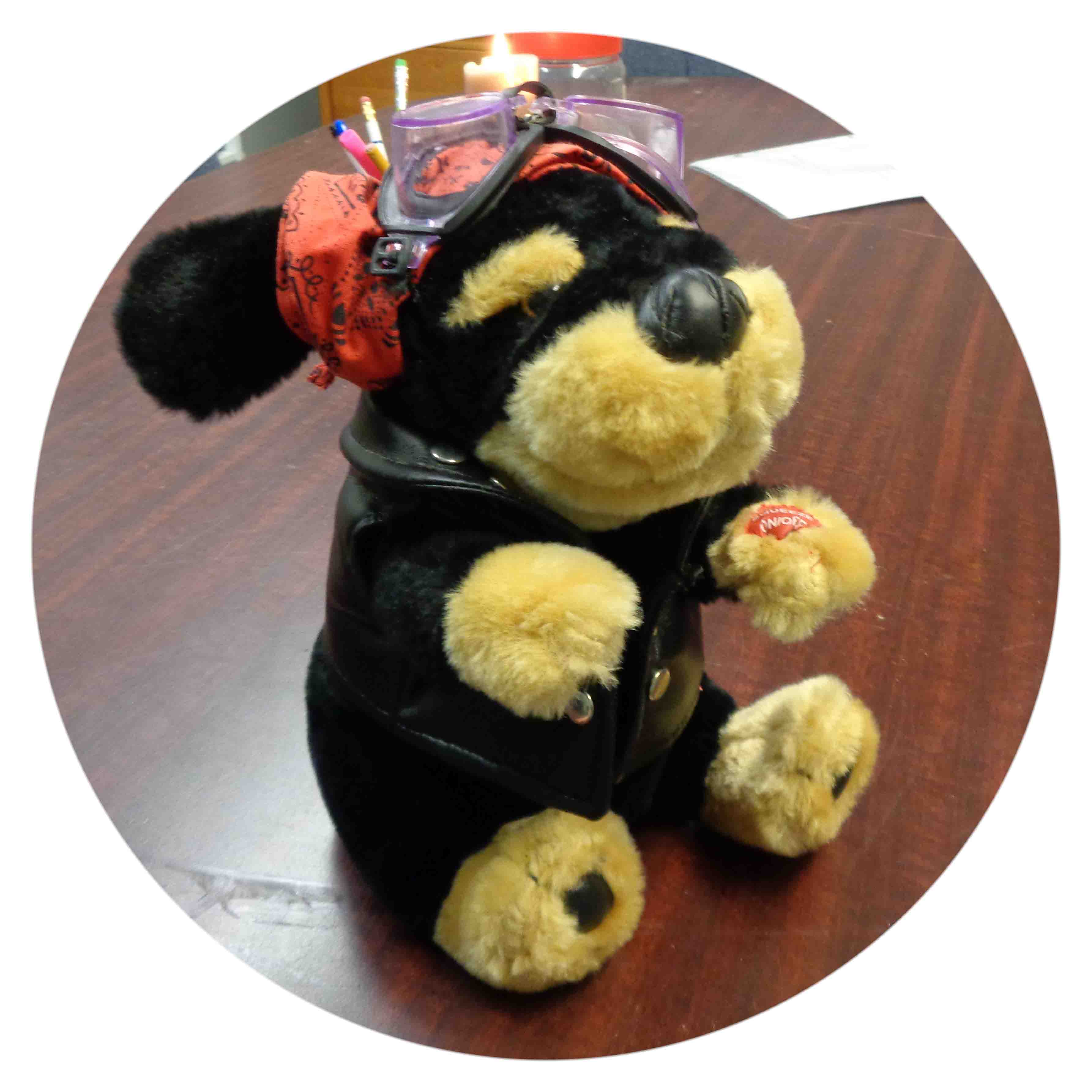 Rae, Blogger, Fort Collins, CO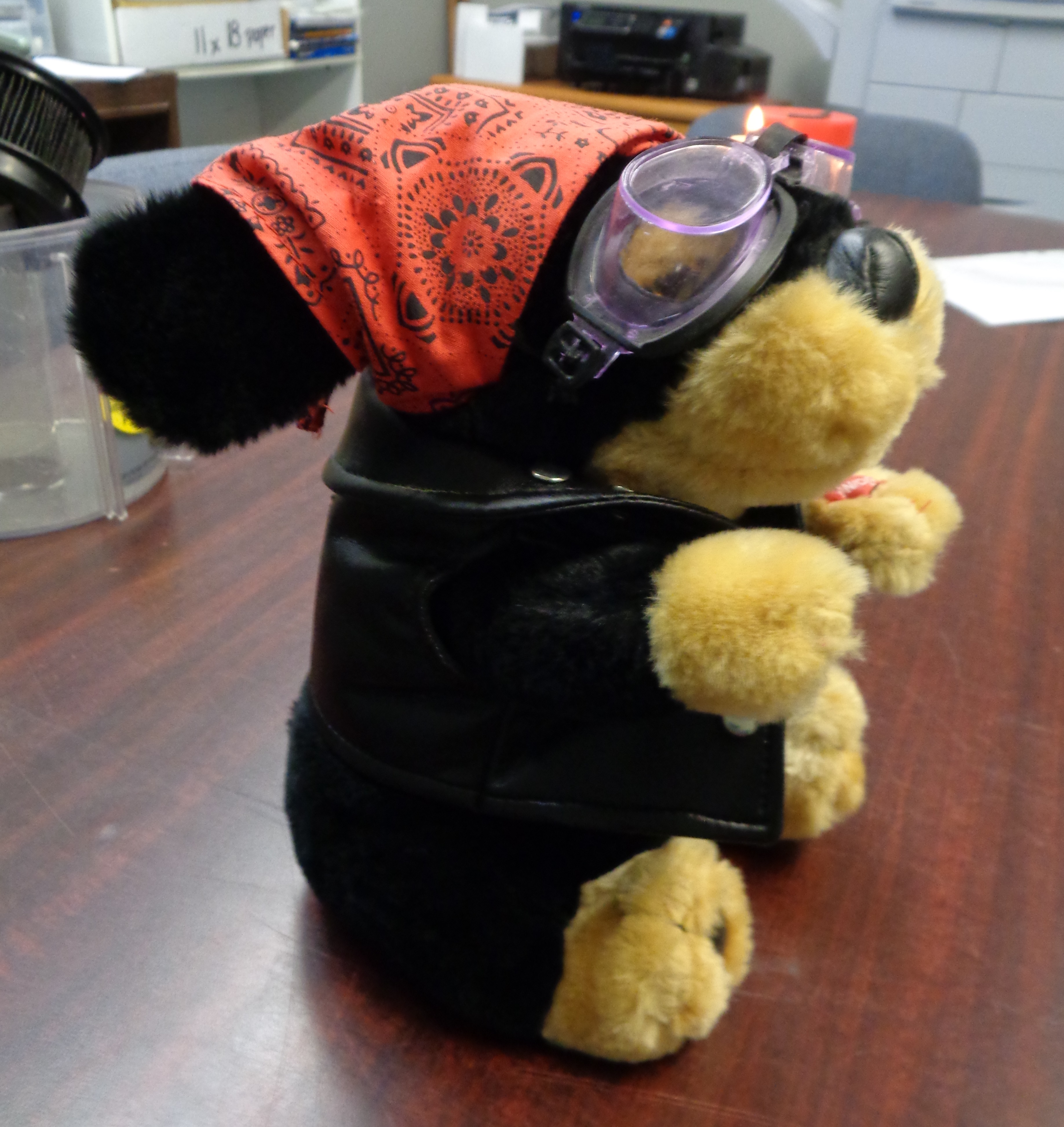 Meet Pooccini, or Poochi for short. Our new prize picking pup. Every week this opera singing, biker pup will pick the best items the store has to offer and I will highlight his picks..
Poochi is ready for anything! He wants to ride out and find the best donations for the ReStore.
"Poochi's Picks will make you wag your tail" ~Poochi
It's his first day at the ReStore and Poochi has already found something he loves.  Look what he found! It is a 54″ 3D TV from Samsung for only $400. It has four sets of glasses with it so he doesn't have to watch alone.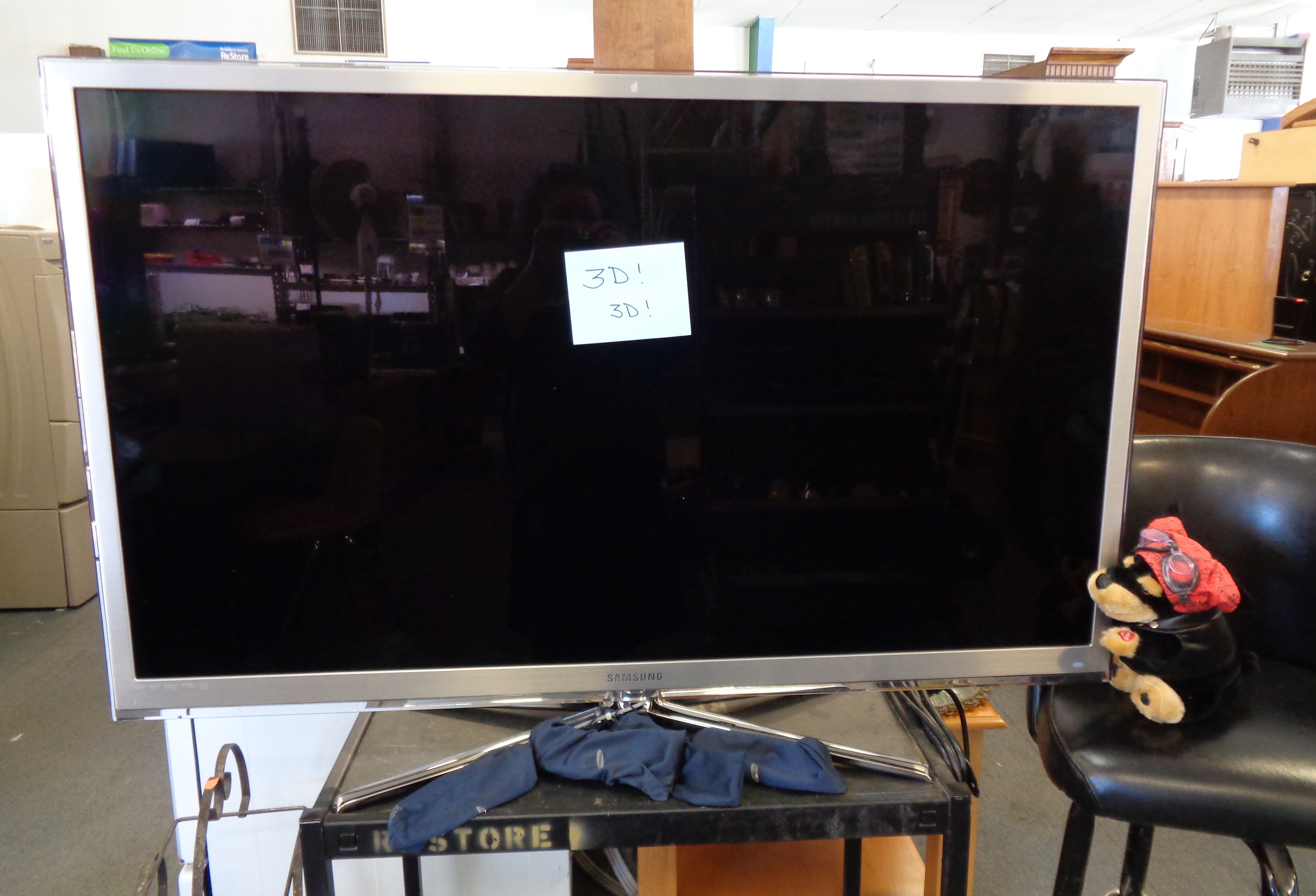 Poochi loves this deal so much he had to give it a hug.
Poochi has his glasses on and he's ready to watch the dog show in 3D.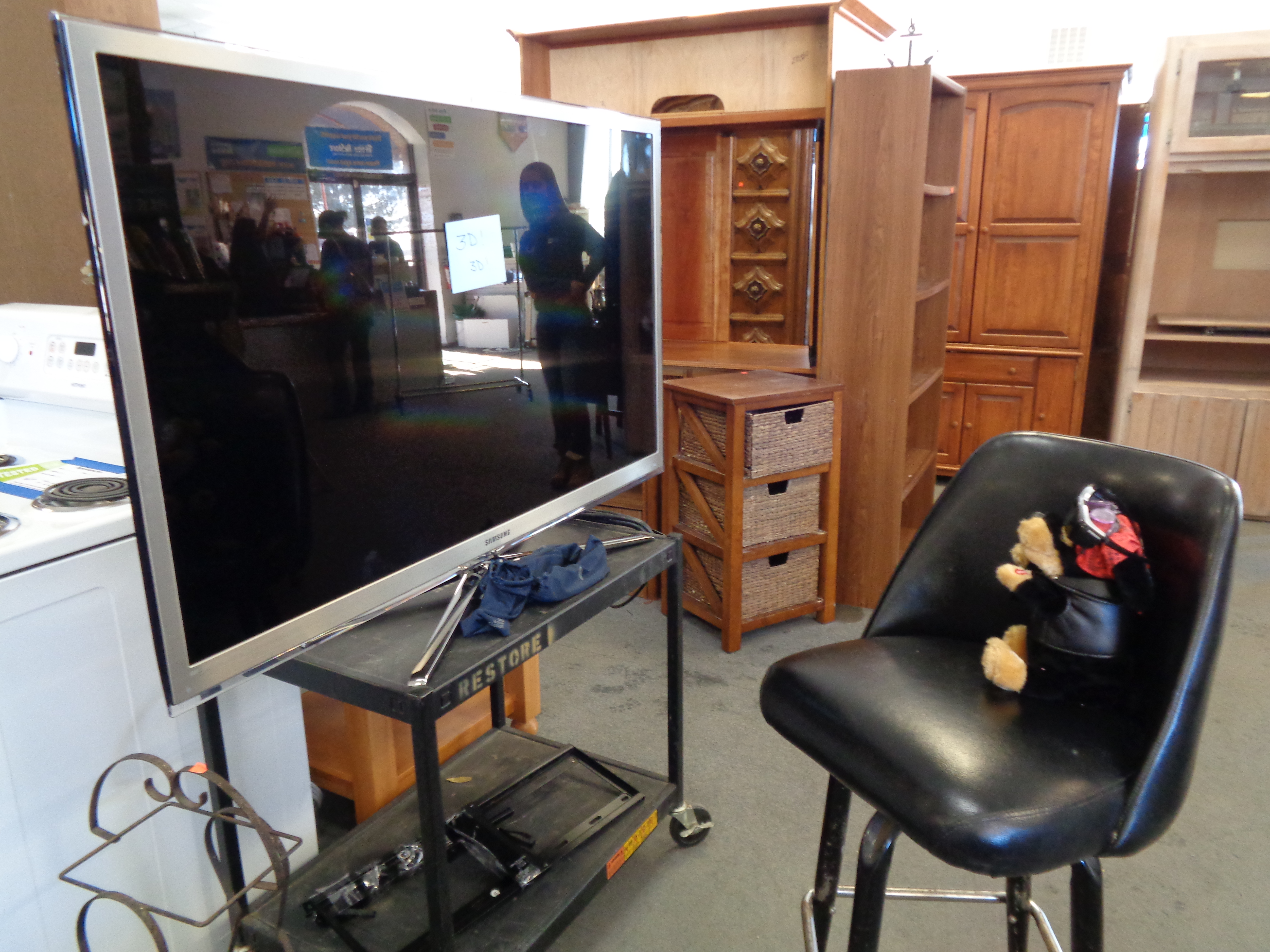 Poochi needs friends to watch with him, come on and join in!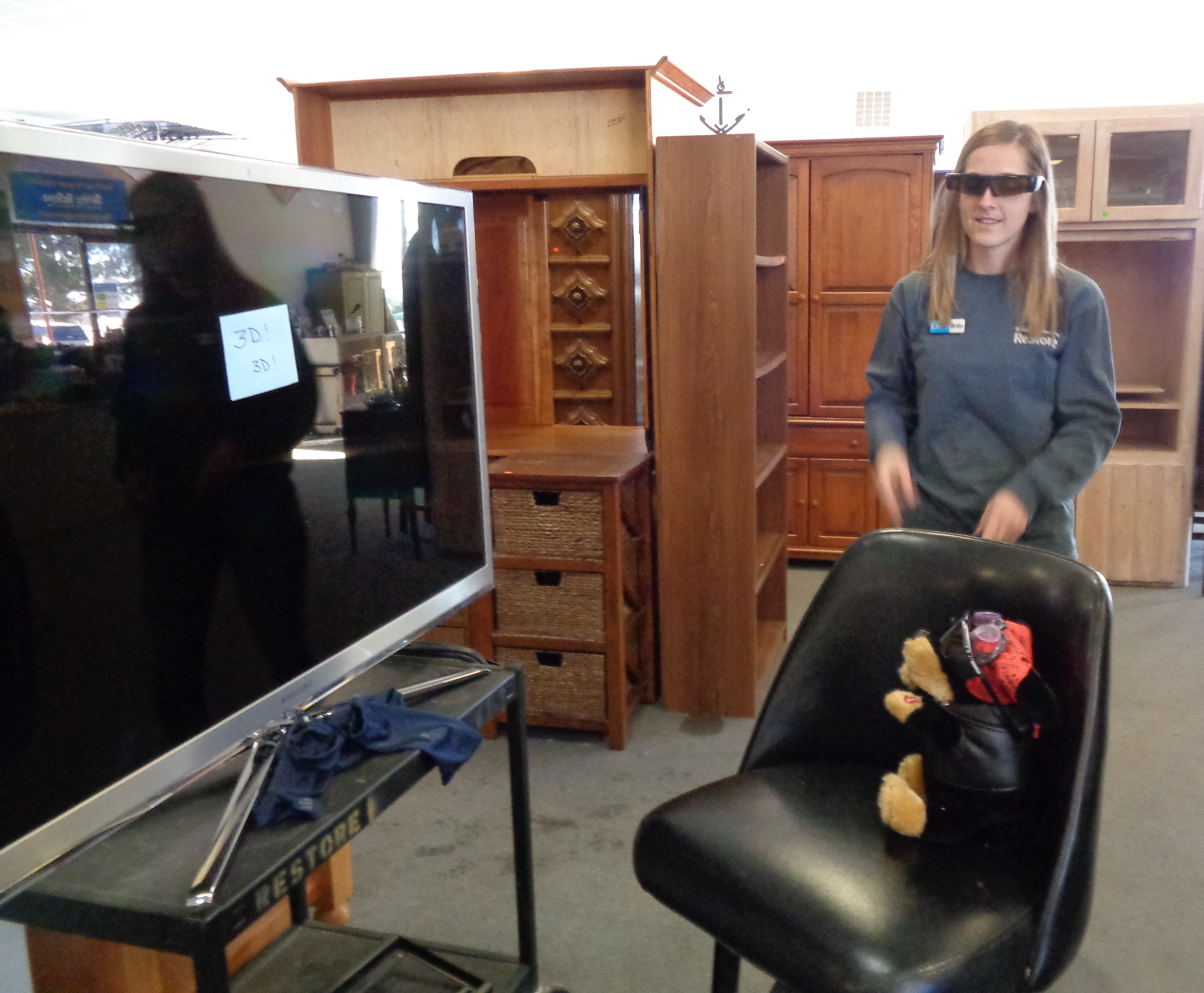 Everyone enjoying the show with Poochi! It's good to have friends watch with you.