Front Range and Habitat Partner for STEM Learning.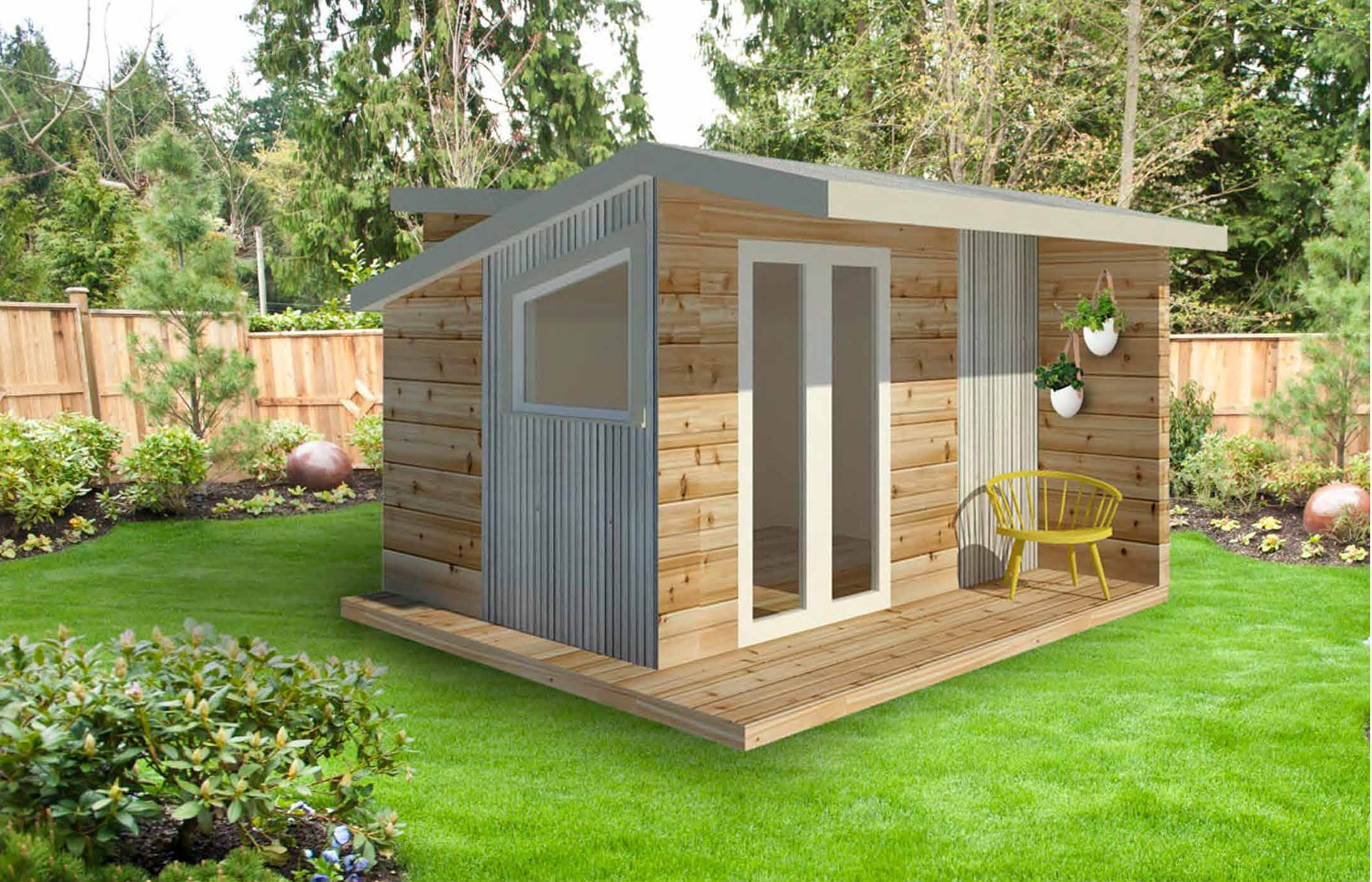 This one-of-a-kind shed was designed and built by students at Front Range Community College, and will be available for purchase with all proceeds benefiting Habitat.
Fort Collins Habitat for Humanity is delighted to partner for a second year with Front Range Community College's Architectural Engineering and Construction Technology class for their custom shed project. The FRCC students have spent the semester designing and building a shed that will be used as a fundraiser for Fort Collins Habitat for Humanity.
This year's shed (pictured above) will retail for $5,000– a steal for the one-of-a-kind, dynamic design.
Students were given parameters for their design to ensure that it fit city code and wouldn't require additional permitting, but they were also given creative room to customize their designs before presenting their ideas to the Habitat staff. After giving feedback, the staff chose one design to move forward with, which will be completed this month and available for purchase.
"This really is an excellent opportunity for students to get real-world experience working with clients and building to a sellable standard. Not only do they get to learn and apply construction and design skills, but the implementation of those skills will result in a positive ripple effect when Habitat sells the shed to raise funds for their work." Jaime Hahn, Program Director.
"[The Habitat parntership] provides extra motivation to build something great. It was a challenge to design something dynamic that any buyer could use for whatever purpose they wanted, but I hoped this allowed for a greater customer base and, in turn, funds raised for Habitat."
– Ann-Helen Wirtz, student and shed design lead.
"As a non-profit home builder, this partnership was a great fit for our organization. I love the fact that we can help provide real-world educational opportunities for local students, and of course the fundraising element helps us to keep our mission financed."  Kristin Candella, Executive Director of Fort Collins Habitat for Humanity.
The shed will be completed on April 30, but can be purchased ahead of time if desired. Habitat staff can arrange for a tour of the shed on campus and, if purchased before the end of the semester, it will be delivered and assembled by the students at no additional cost.
If it doesn't sell early, the shed will be moved to the ReStore yard, awaiting its future home. At that time, transportation and assembly may become the responsibility of the buyer–so if you're interested, don't hesitate to inquire.
Any questions regarding the shed can be directed to Alex at 970-488-2609 or via email.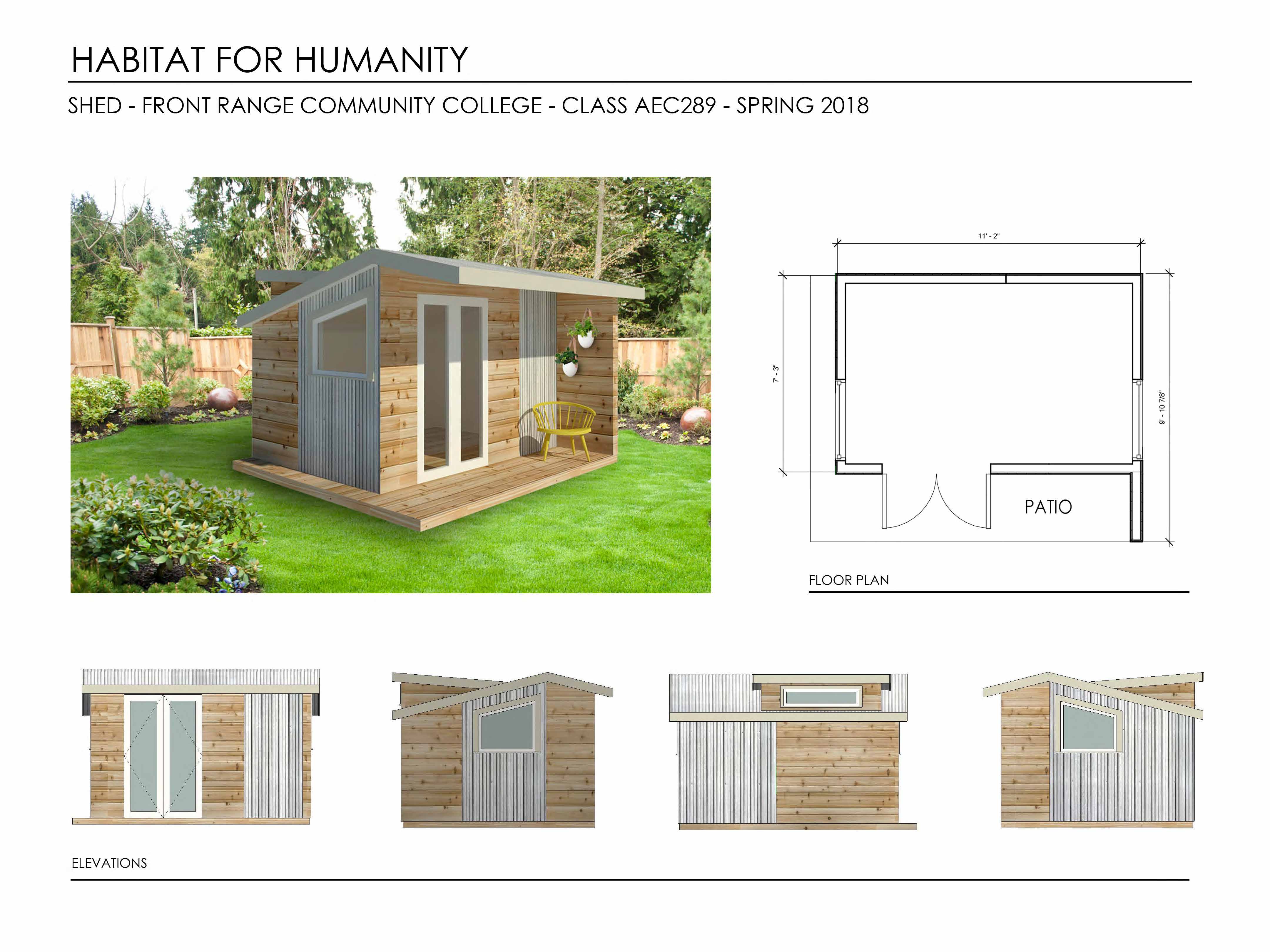 Shed design specifics are shown above.