Rae, Blogger, Fort Collins, CO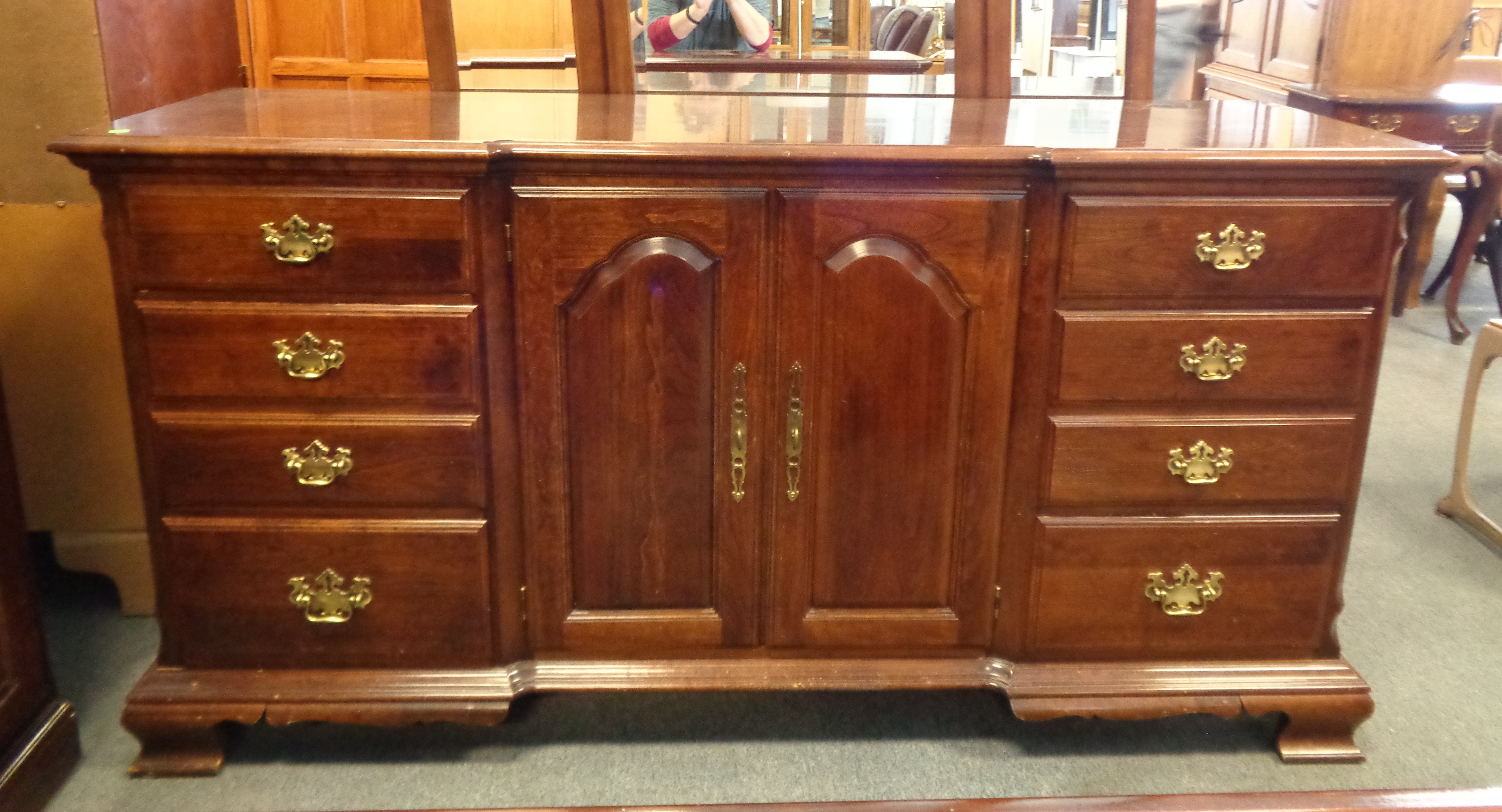 How do you know if this is a good buy or not?
Are you an experienced thrifter?  Or are you new to resale?  Either way, here are some tips to help you make sure your next wood furniture purchase is a real bargain.
Here at the ReStore we get a huge variety of donations.  The quality of these donations can vary widely.  When you are shopping for wood furniture pieces there are a few things that you can look for to ensure that the quality of your purchase is exactly what you want.
Compare these two pictures of cherry wood dressers.  They both look similar, but one is priced cheaper, why?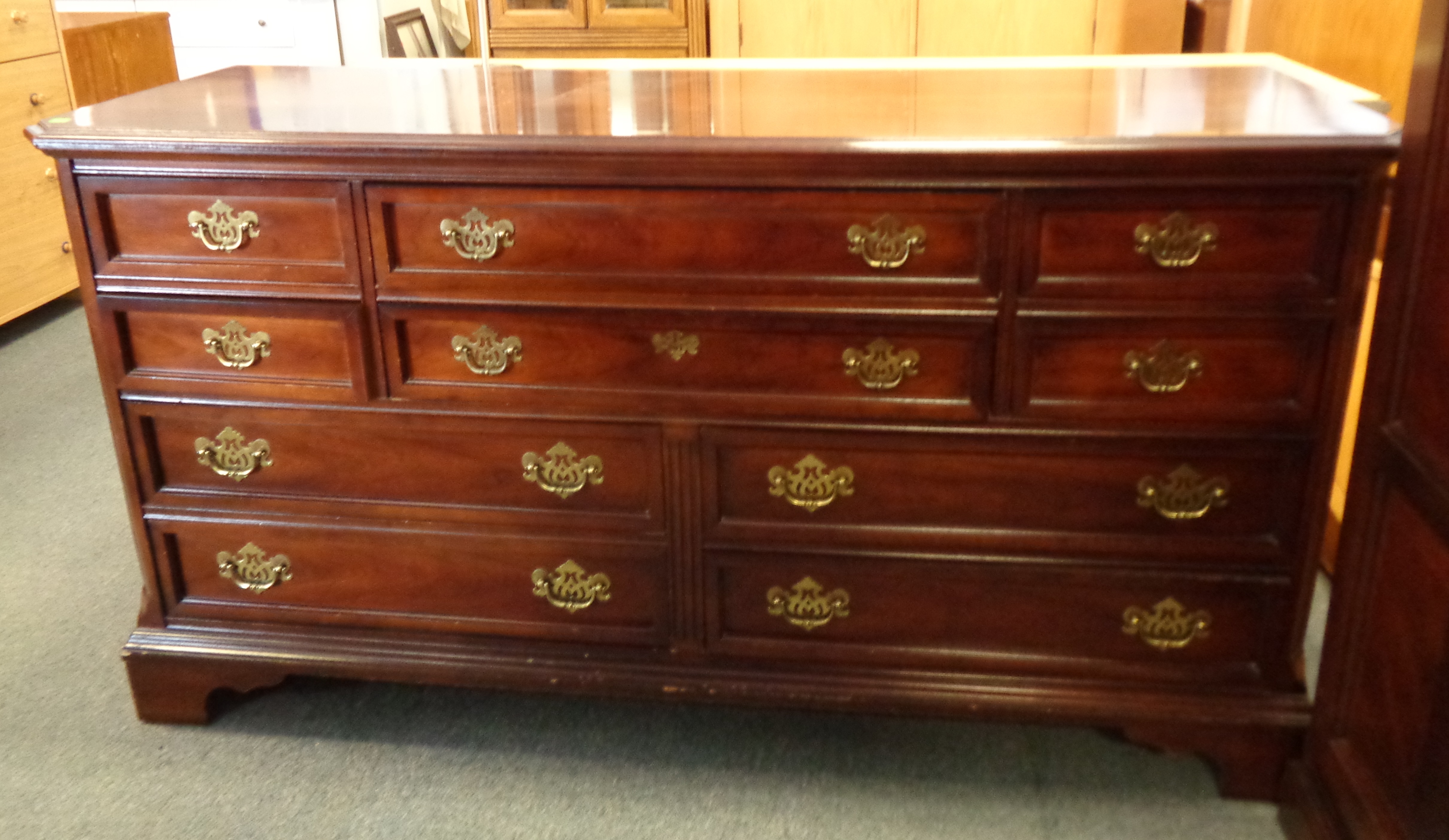 This cherry dresser looks good at first glance.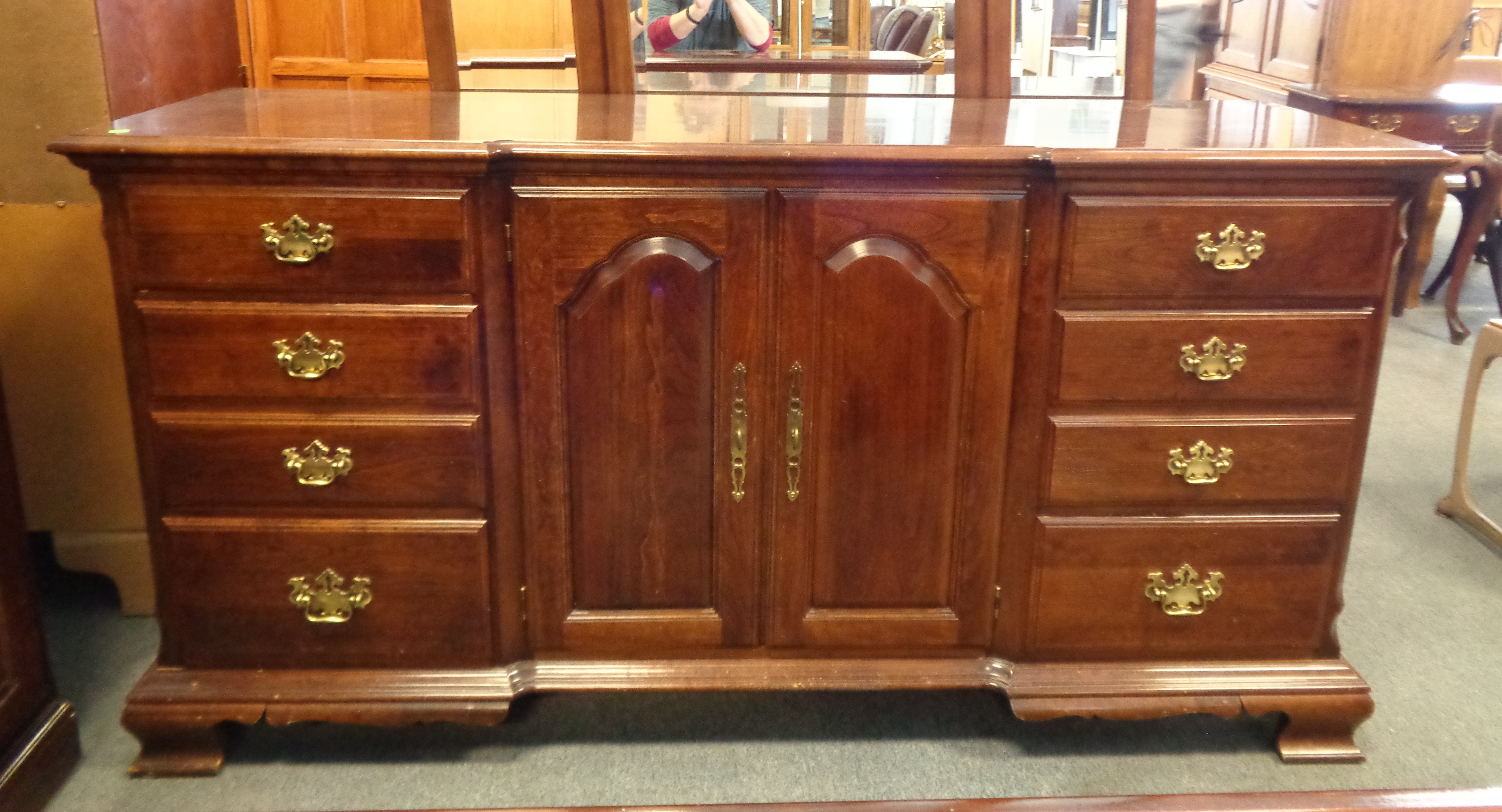 The style and color of these two dressers is very similar, but if you look closer you will find there are several differences.
Let's have a look at the drawers!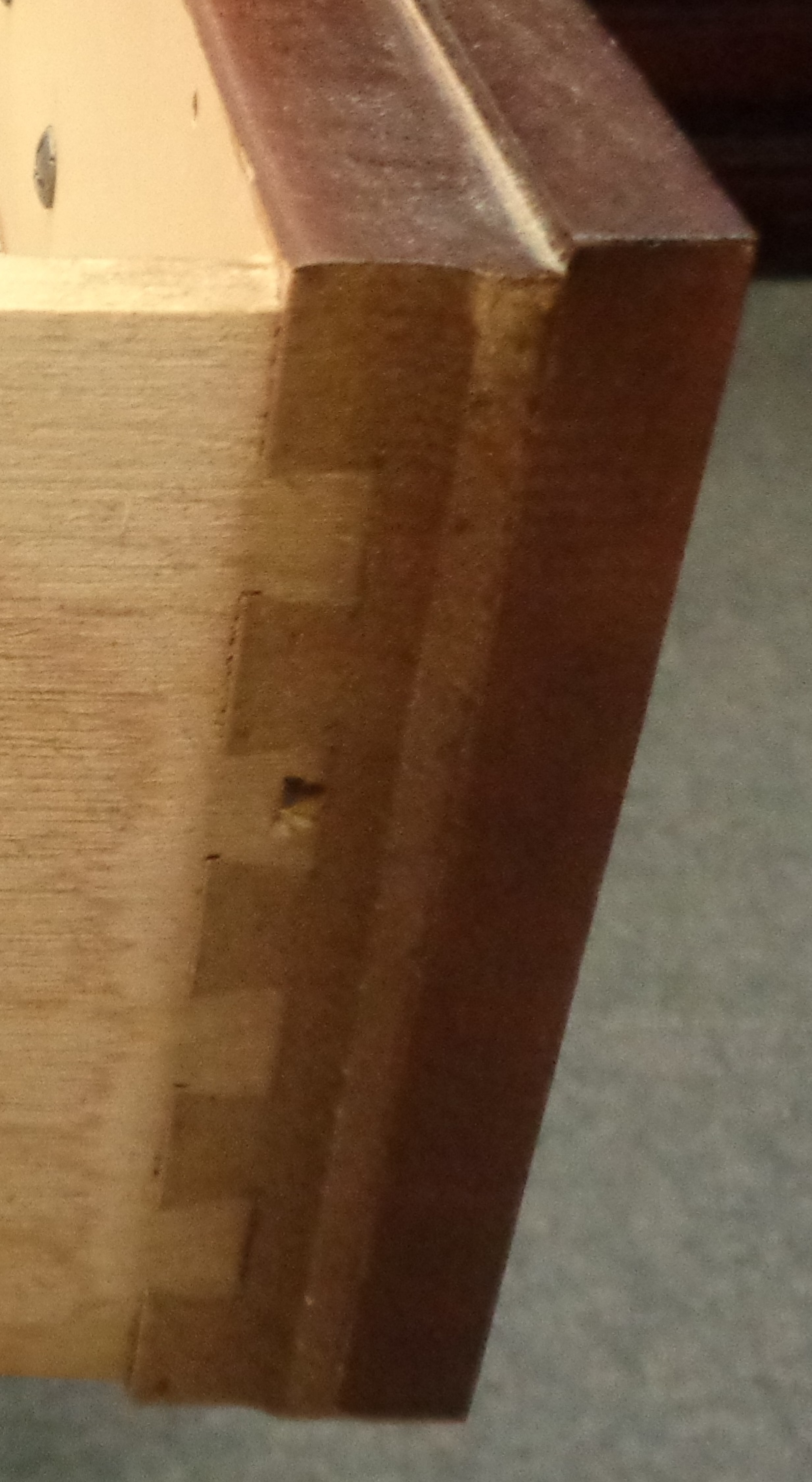 As you can see, when you look at the inside of the drawer in the first dresser, the face of the drawer is not one piece.  Also, the drawer front material is not all wood, the second layer is particle board and the sides of the drawer are made with a rougher grade plywood.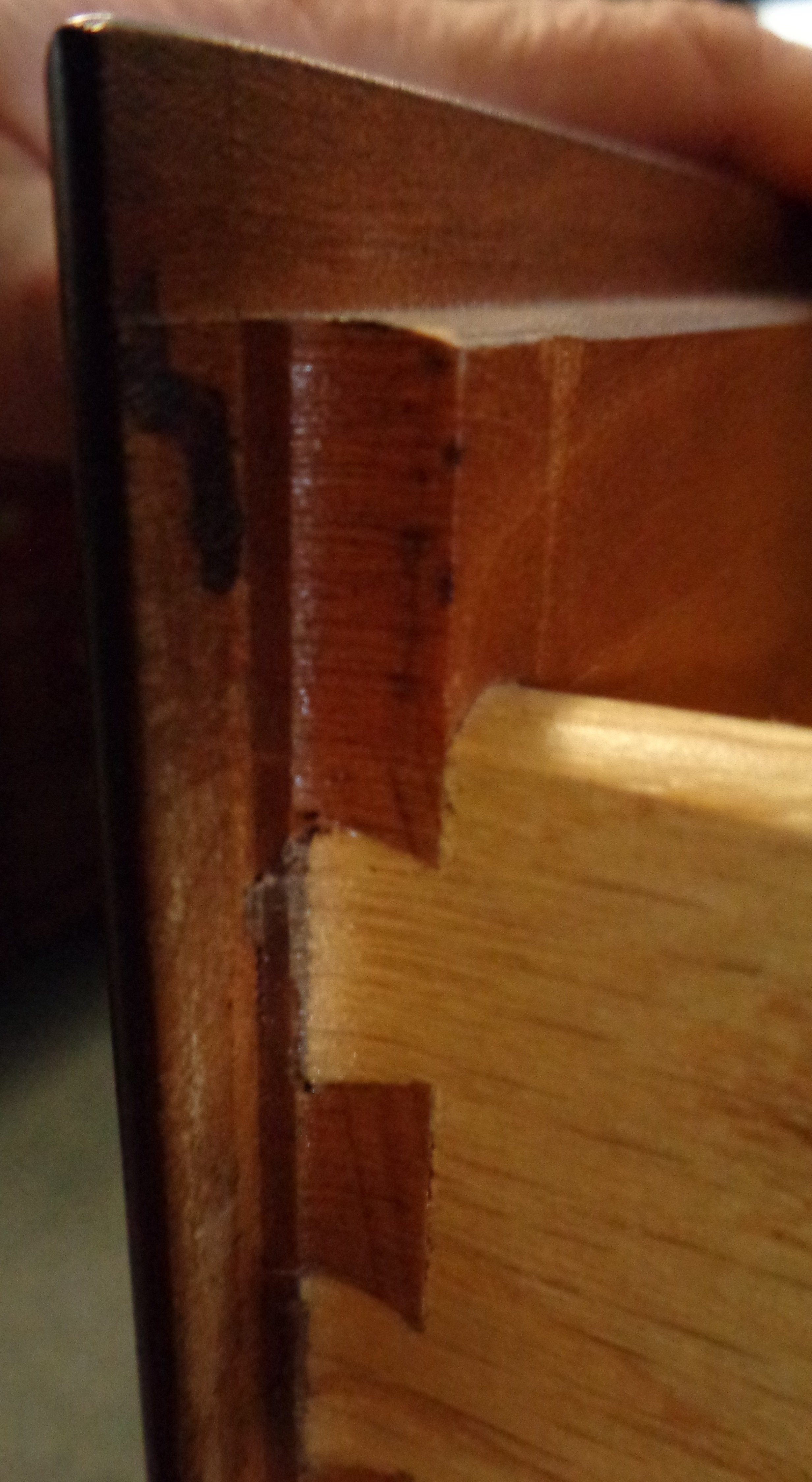 In contrast, when you look at the inside of the drawer in the second dresser, you can see that the entire front face is all one piece of wood.  There is no particle board involved and the quality of the plywood used on the drawer sides is much finer.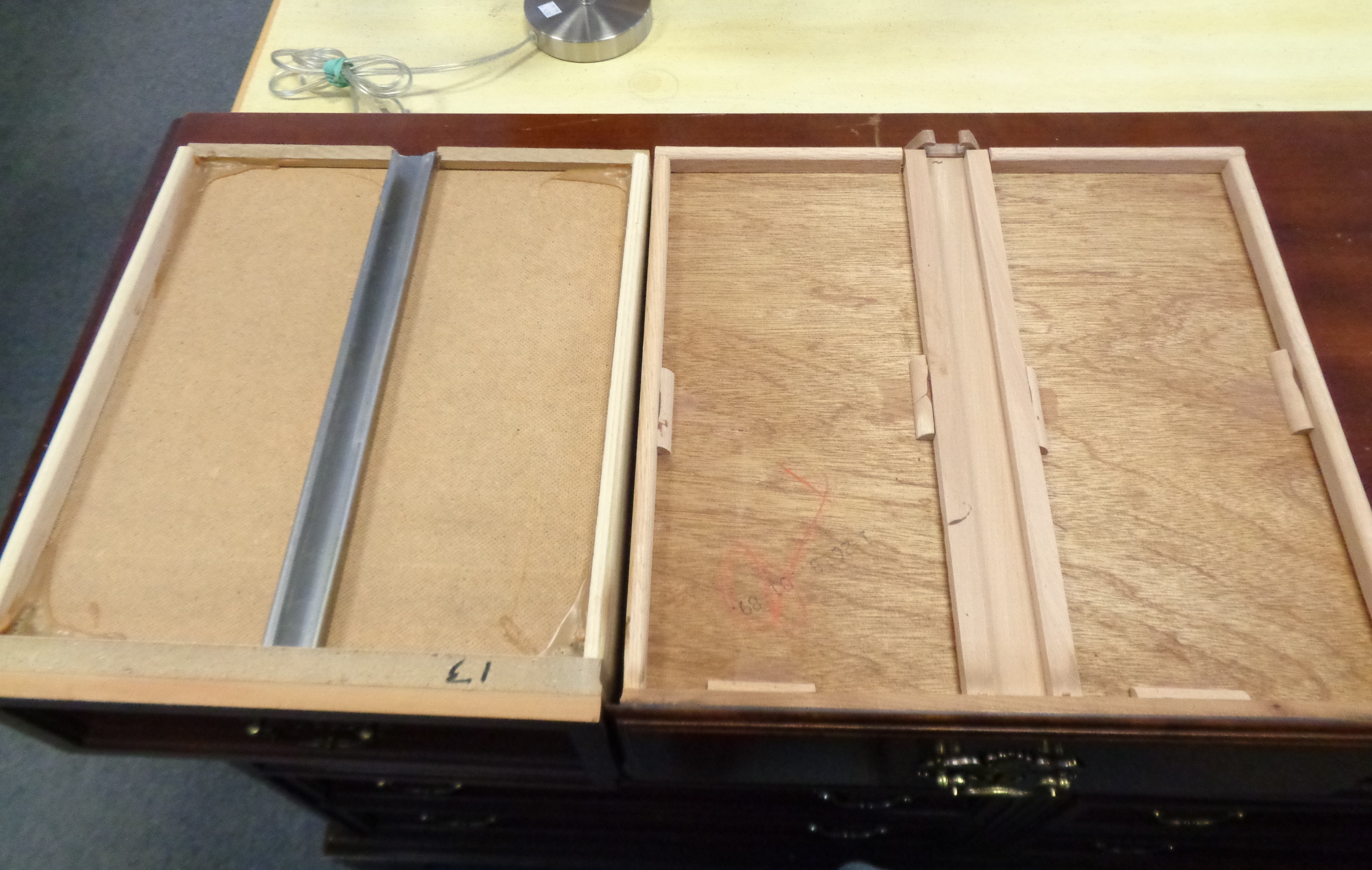 One easy way to check if a piece is good quality or not is to pull out the drawer and look at the bottom or check the back of the piece.  As you can see the first drawer is not all wood.  This is a good indication that the overall quality of the piece is not very high.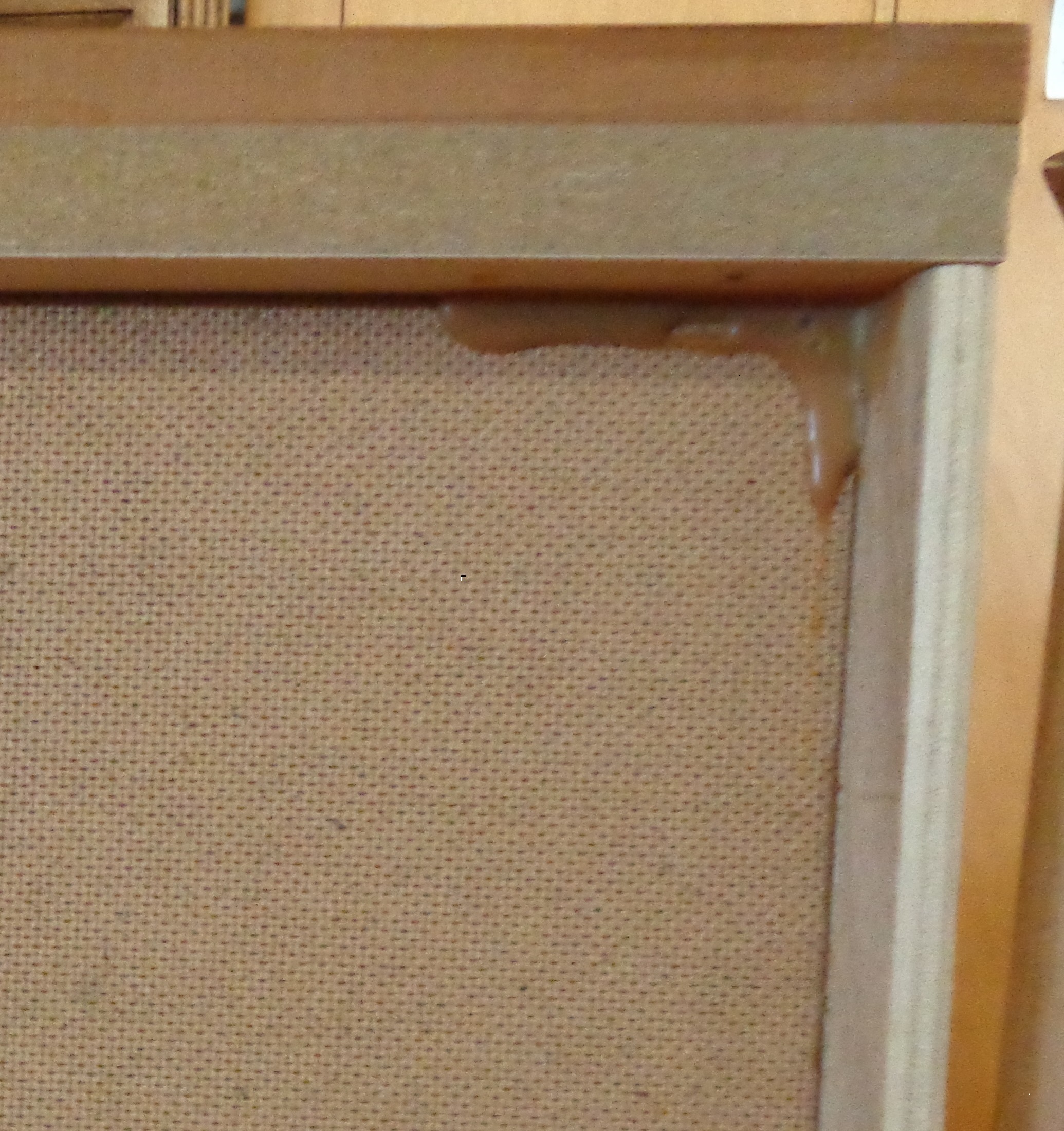 If you look at the bottom of the drawer from the first dresser you can clearly see that it is not made of wood, but particle board, sometimes these pieces are even made of cardboard.  Another factor is the glue.  You can easily see that glue is all that is holding the floor of the drawer in the drawer box.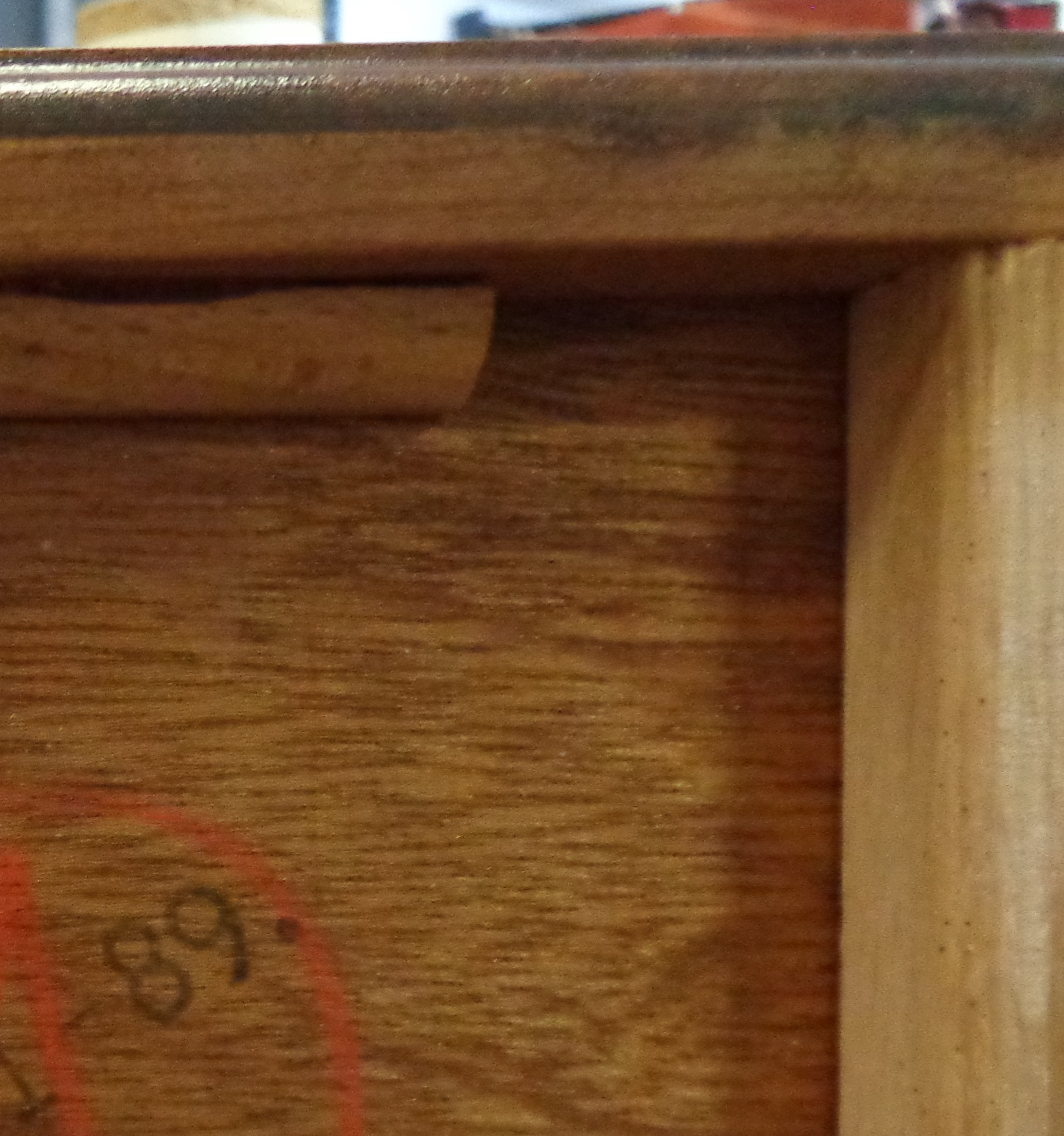 In contrast, you can see that the second dresser drawer is made of all wood.  There is a wood wedge holding the drawer bottom in place and all of the wood is fitted tightly.  There is no particle board anywhere.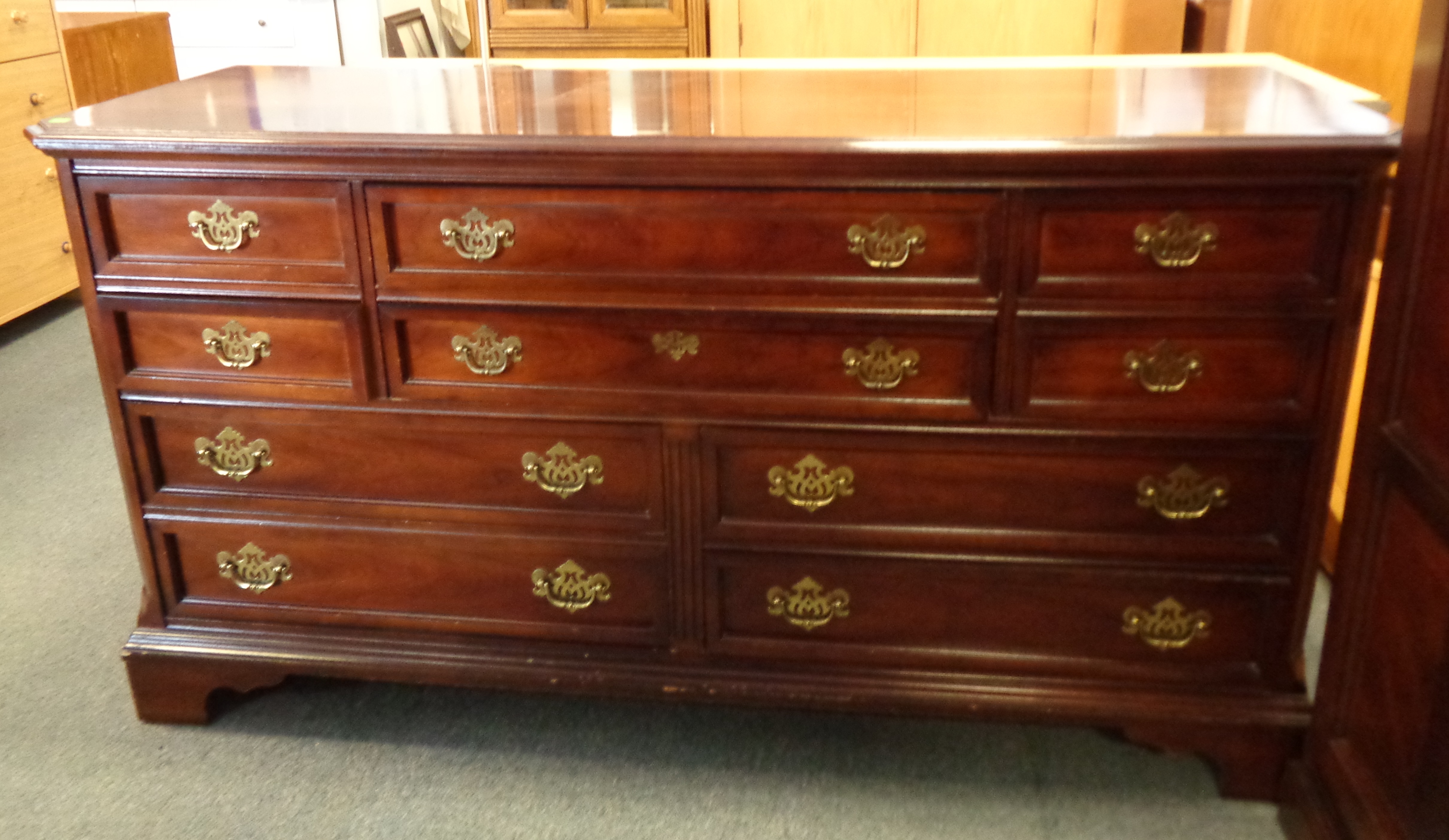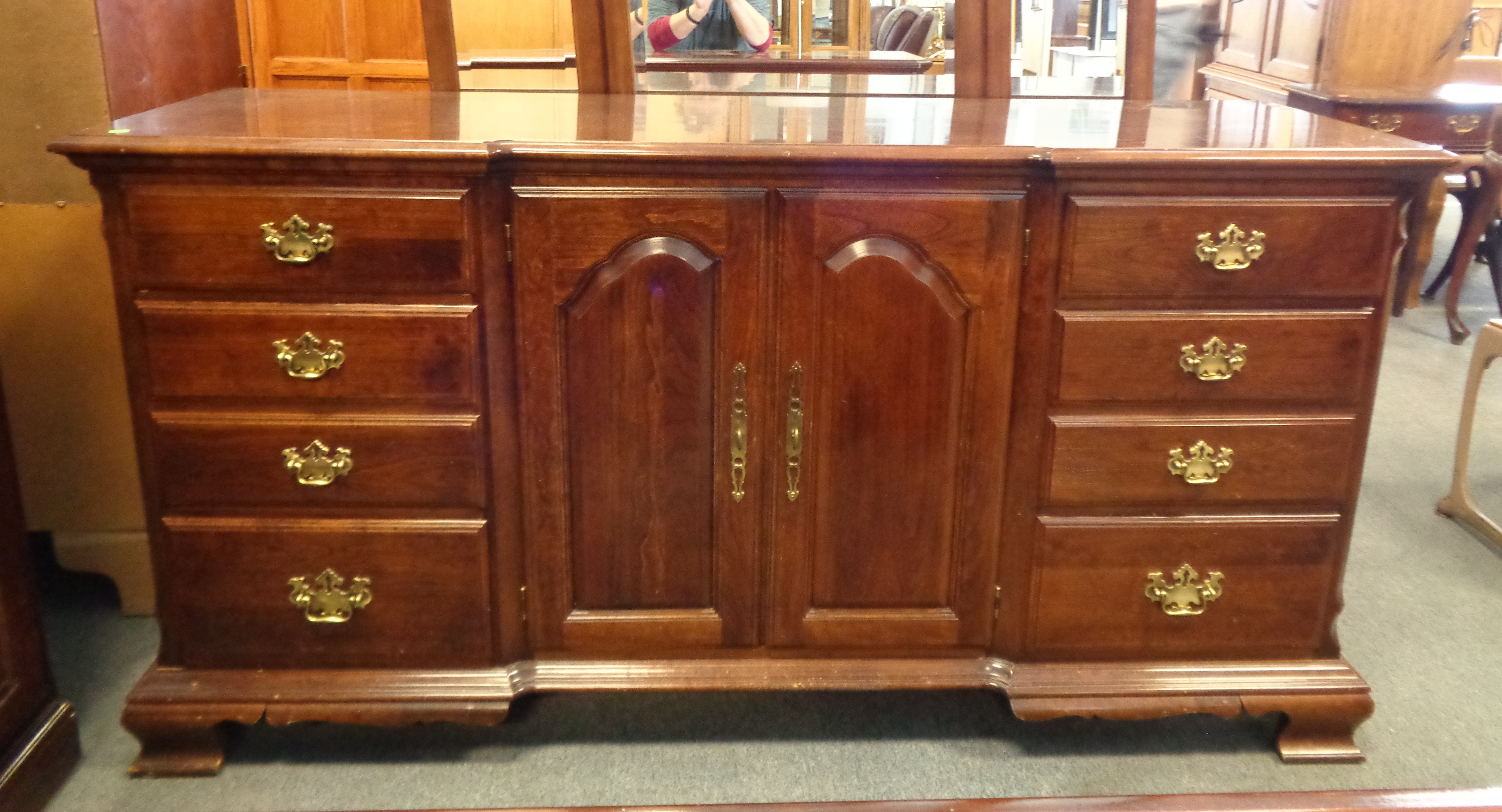 So, at first glance, even side by side, these dressers seem very similar.  They are made in the same style and are generally the same wood type
(Cherry). But after closer inspection it is clear that the one on the right is a much higher quality dresser and will last a lifetime if treated well.  The dresser on the left in contrast is made largely of particle board and will begin to break apart over time as it is used.