Update on Harmony Cottages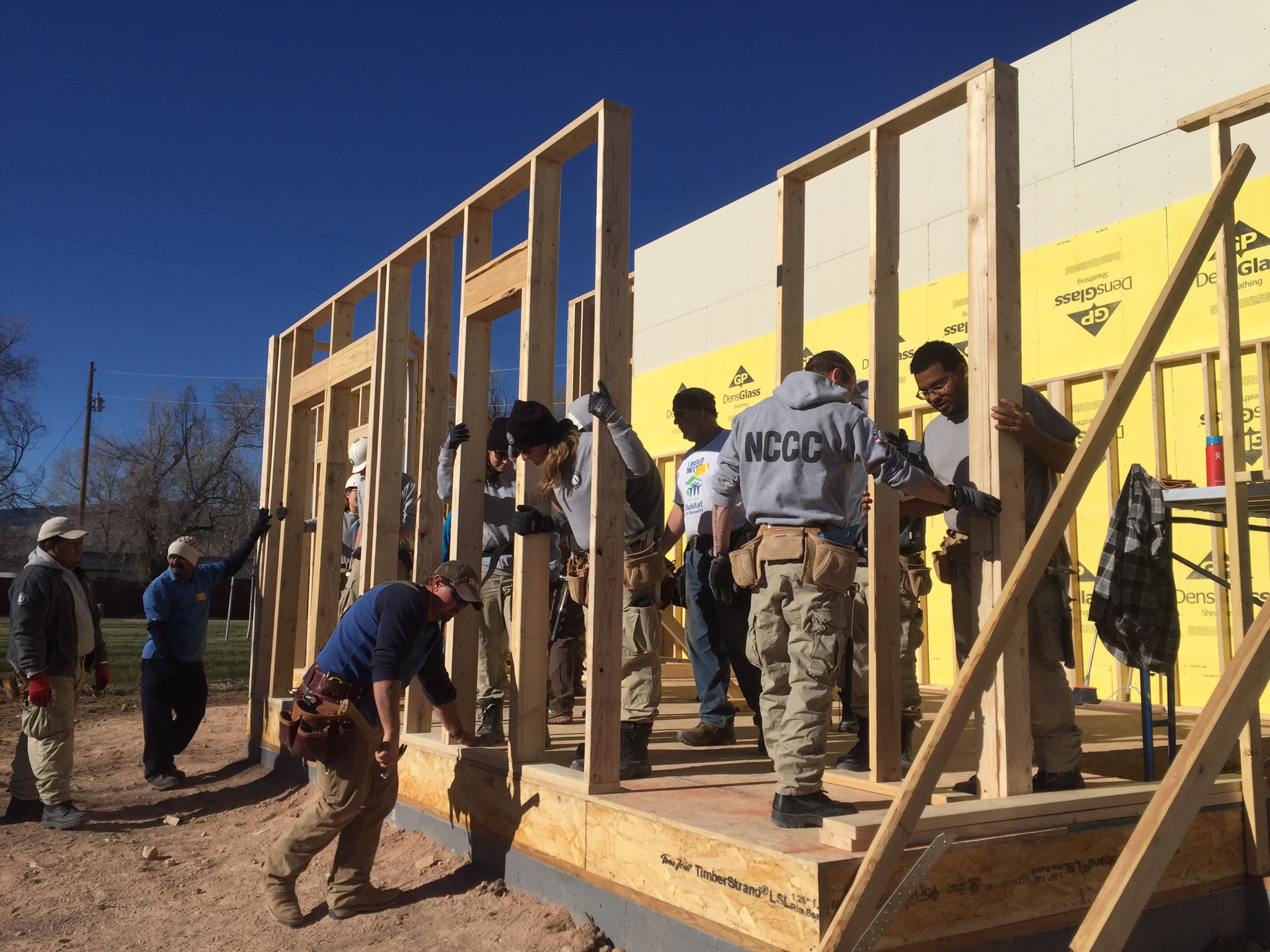 Latest Update:
Thanks to a great volunteer schedule filled with AmeriCorp members, regular volunteers and community partners, the first duplex at Harmony is moving along quickly.
The first half of the duplex is Andi and Aaron's house, sponsored by FoCoLu. The second story is framed and blue boarded, with house wrap coming just in time to beat the winter weather.
The second half is our 2018 Women Build home, where Tamao will live with her son. Her first floor is framed and boarded, and the fire wall has been installed between the attached homes. We're excited to continue building throughout the winter time so that both families can celebrate Christmas 2018 in their Habitat homes.
Project Overview:
Fort Collins Habitat for Humanity is excited to introduce our community to Harmony Cottages, our largest housing development to date! This new neighborhood is located on the southeast corner of Taft Hill Road and Harmony Road and consists of 48 homes, which translates to reliable and affordable housing for approximately 144 people.
Harmony Cottages will not only provide homes, but it will also provide a beautiful and safe community for its residents. Families can enjoy green open spaces, a playground, courtyard areas, white picket fences and more.
One of the most unique aspects of Harmony Cottages is its commitment to environmental sustainability. Thanks to New Belgium Brewery, the City of Fort Collins Utilities Department and Namaste Solar, we are proud to install rooftop solar panels on nine of the Harmony Cottage homes. This unique partnership will make solar energy an affordable reality for our future residents.
Thank you to everyone who is turning the vision of Harmony Cottages into a reality. We look forward to continuing to update our community on the development's progress!