We Build Breakfast Raises $50,000!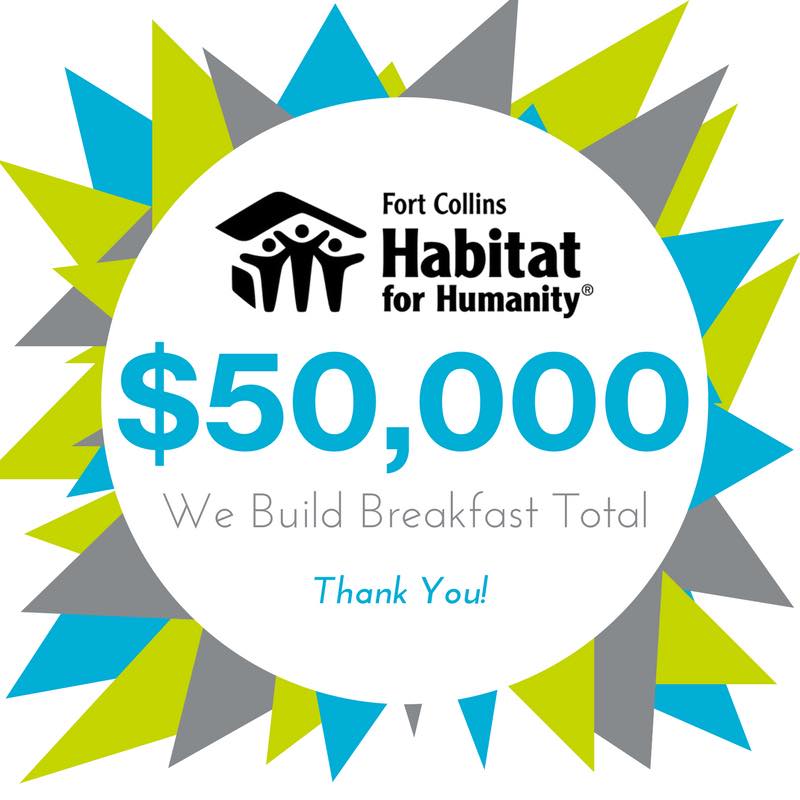 Fort Collins Habitat for Humanity would like to sincerely thank everyone who attended and donated at the We Build Breakfast at Poudre High School on Nov. 15. We are pleased to announce that the breakfast raised $50,000 for Harmony Cottages!
This annual breakfast celebrated our ongoing partnership with Poudre High School and gathered the community for a morning of giving and learning about Habitat's impact in the community.
For the fourth year in a row, Fort Collins Habitat has worked with Geometry in Construction students in grades 9-11 to build a Habitat home in the parking lot of Poudre High School. Not only does this class provide students with valuable, real-world math and construction experience, but it also teaches them the power of standing behind one's community.
The breakfast included a powerful presentation by keynote speaker Jim Davidson, a Mount Everest summit climber. His words rung so true as Habitat continues on our personal Mount Everest journey – the development of Harmony Cottages.
Thank you for supporting Habitat!