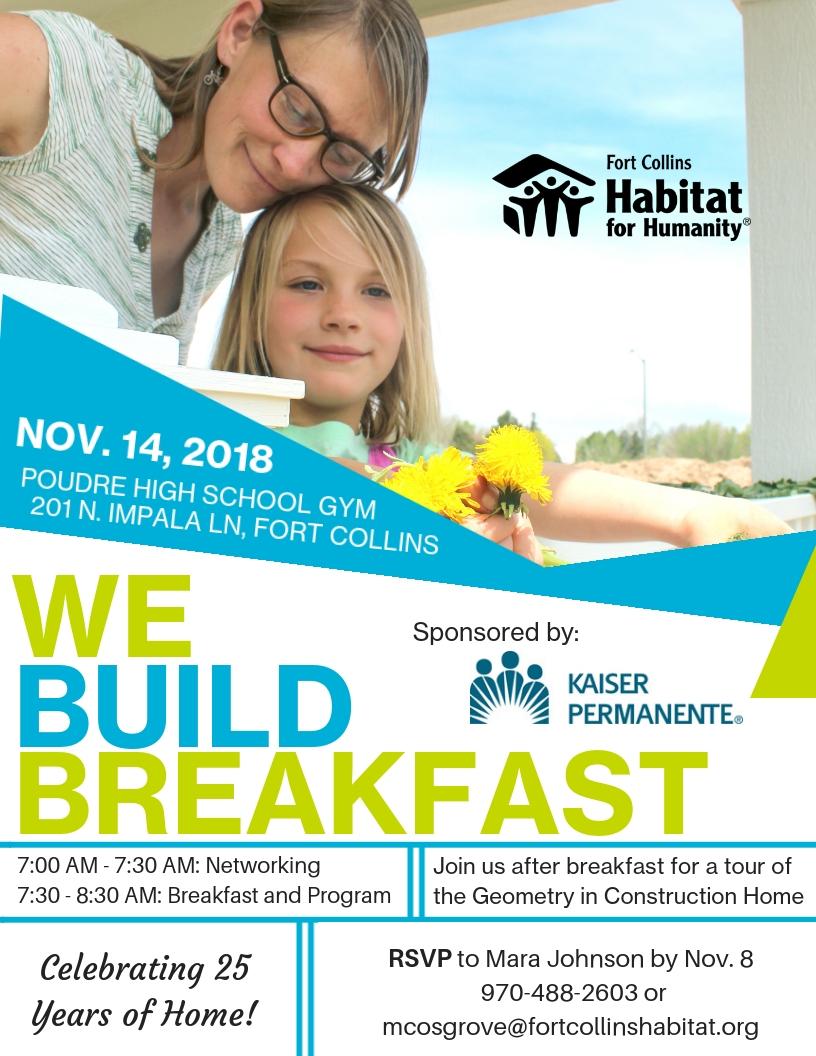 Join Us!
We are excited to host our fourth annual We Build Breakfast on Wednesday, November 14th. This will be a special event as we commemorate our 25th Anniversary and highlight the impact we've made in that time, including an unprecedented dollar for dollar matching gift opportunity!
The one hour program will focus on Habitat's latest project, the Harmony Cottages, as well as how our organization creates STEM Learning opportunities with the Poudre High School Geometry in Construction program. The event will conclude with an opportunity to tour the latest home built by PHS students.
Event is free to attend, but guests must RSVP by November 8th.
If you'd like to join us or host a table, reserve your spot by contacting Mara at 970-488-2603 or via email at mjohnson@fortcollinshabitat.org.
Please see invite above for more information.