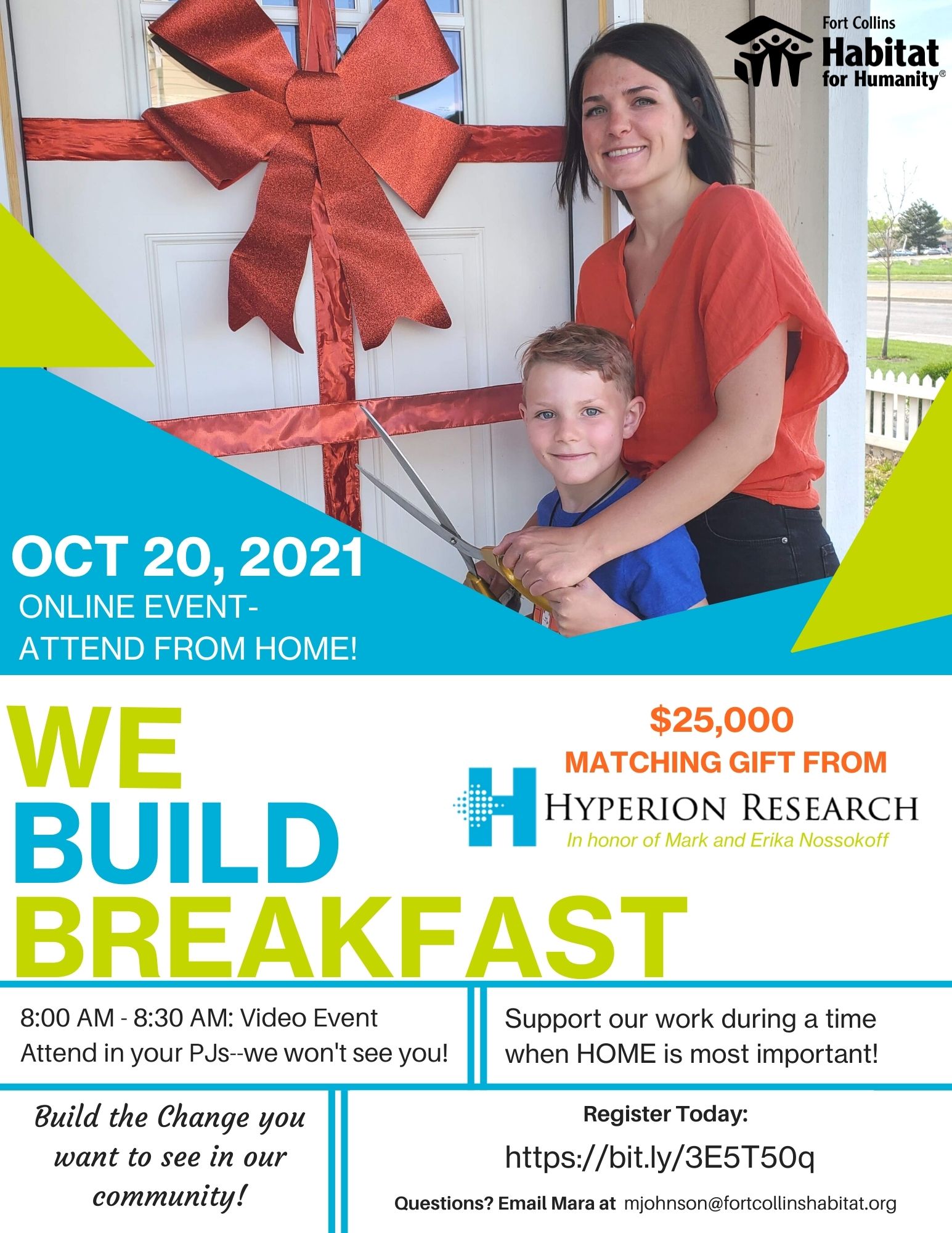 You're Invited to our 2021
(virtual) We Build Breakfast!
The importance of HOME has been made clear, and though we can't gather in the Poudre High School gym for breakfast, we still need your support! This year, we are excited to once again run "We Build from Home"– a virtual video event that you can attend from anywhere you have internet access. We'll keep it short, sweet, and to the point (30 minutes or less) but your donation will still have the same impact on the lives of local families.
All event proceeds will help us to build homes at the Harmony Cottages neighborhood, and donations will be matched up to $25,000 by Hyperion Research in honor of Mark and Erika Nossokoff.
This free event is sure to inspire you and we'd love to have you attend "live."
Check out the links below for more details, or contact Mara with questions at mjohnson@fortcollinshabitat.org or 970-488-2603.
HOST A VIRTUAL TABLE
Help us to raise funds by inviting your contacts to join you for this event. It will be short, sweet, and viewable from home!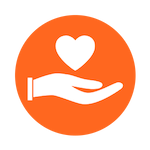 BECOME AN EVENT SPONSOR
Your business can support our mission while getting additional perks and marketing!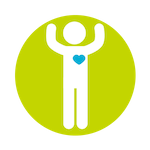 REGISTER AS AN INDIVIDUAL
Whether you're attending solo or coming as part of a virtual "table" you can claim your spot today!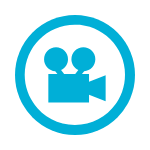 WATCH THE EVENT LIVE
We'll link to our event page where you can tune in on Wednesday, October 20th at 8am for the live premiere!