Winter 2019: Trip Reflections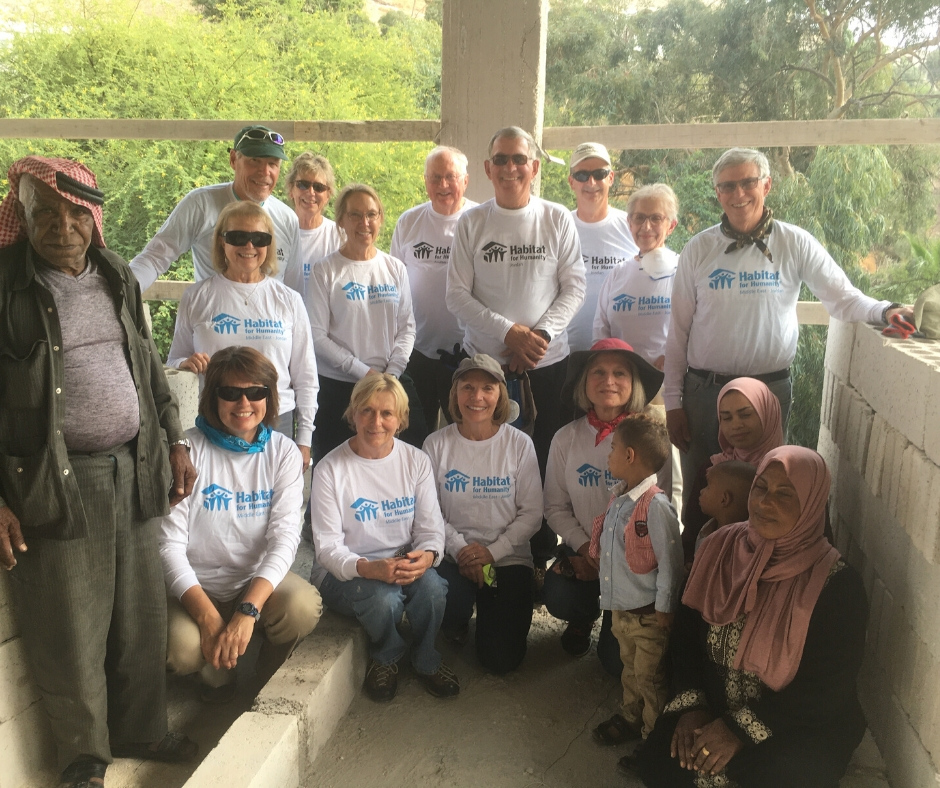 Erika's team built in Jordan in November 2019
Kristin's team built in Sebring, Florida in November 2019.
Jordan Recap:?
by Erika Nossokoff
Our local affiliate took a team of 13 people in November on a life-transforming trip to build a Habitat home in Jordan. With concrete blocks, mortar, rebar (and lots of sweat!), they built a sturdy home with and for a hardworking Jordanian family of four.
It?s common for families in the majority world to live on the same property, and this family?s new home was literally built above their parents? Habitat home! The team was very grateful that the concrete blocks had already been hauled up to the third floor.
Thanks to Thrivent Builds Worldwide for supporting the team, donating $8,000 to Habitat Jordan and impacting the family.
But it wasn?t all work and no play. Our team enjoyed a tour of Jordan and then spent a week building.?Their fun included floating in the Dead Sea, visiting Petra, riding camels in Wadi-Rum and touching the Jordan River where Jesus was baptized.
If you're interested in going on a future global Habitat for Humanity trip, please contact me via email or at 970-488-2606.
Erika is the Faith and Global Engagement Director with Fort Collins Habitat for Humanity.
?
?
Sebring Recap:
by Alex Statham-Lardner
When Hurricane Irma struck in 2017, the small city of Sebring, Florida was one of the most impacted cities with over 13,000 homes damaged and 150 totally demolished in the storm. Their local Habitat affiliate, Highlands County Habitat, joined the "Habitat Hammers Back" program to provide homeownership opportunities to families whose homes were lost or ruined by Irma.?
Our team set out to work building a home for a single mother and her children. We were fortunate to bring some of the Colorado weather with us and enjoyed relatively cool days on the jobsite. One task that was really impactful for our team was the installation of hurricane clips on the home. For a family that lost their housing due to a hurricane, being trusted to install such a precious piece of the home was really meaningful to our team.?
The Highlands County staff were all amazing, and we were proud to accomplish window and door installation, drywall prep, and more in our five-day adventure.?
When we weren't on the construction site, we were enjoying delicious sea food at local restaurants and taking an air boat tour through the back swamps of Sebring–we even managed to see a few alligators despite the chilly weather. All in all, it was an amazing trip with an amazing team!?
Alex is the Communications and Youth Engagement Director with Fort Collins Habitat for Humanity.
?
?