Women Build is a nationwide program through Habitat for Humanity that encourages local women to break the stigma that "women can't build." Here in Fort Collins, we take it a step farther, and women are not only volunteers on the site, but also individually contribute to fund the home. Our 2017 build will be the 9th Women Build home in Fort Collins, but we still need your help to make it a reality!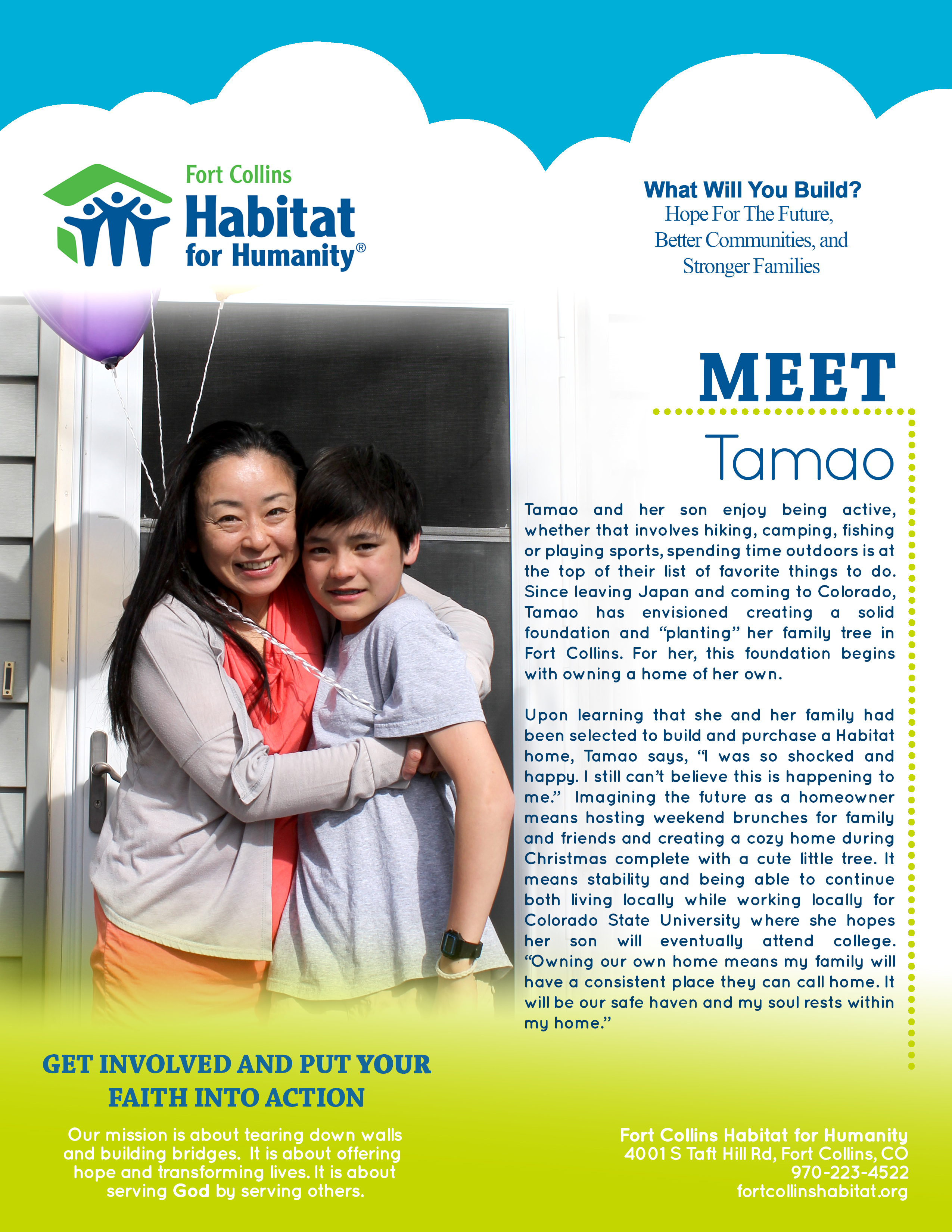 Want to be a Women Builder? Here are a few ways you can get started!
1. Donate to the 2017 Women Build campaign. 
2. Become a fundraising leader by creating your own team.
3. Register as a volunteer to help us build the home.
4. Stay up to date with Women Build happenings by liking our Women Build Facebook page. 
2017 Happenings:
We love to involve our Women Builders in every step of the process. Photos below are from events that have taken place this year including the Stud Painting and Ground Blessing party, Power Tools Clinic, as well as the Women Build DIY Day at the ReStore! 
Our 2017 Partner Family is Tamao and her son!