Women Build is a nationwide program through Habitat for Humanity that encourages local women to break the stigma that "women can't build." Here in Fort Collins, we take it a step farther, and women are not only volunteers on the site, but also individually contribute to fund the home. Our 2018 build will be the 9th Women Build home in Fort Collins, but we still need your help to make it a reality!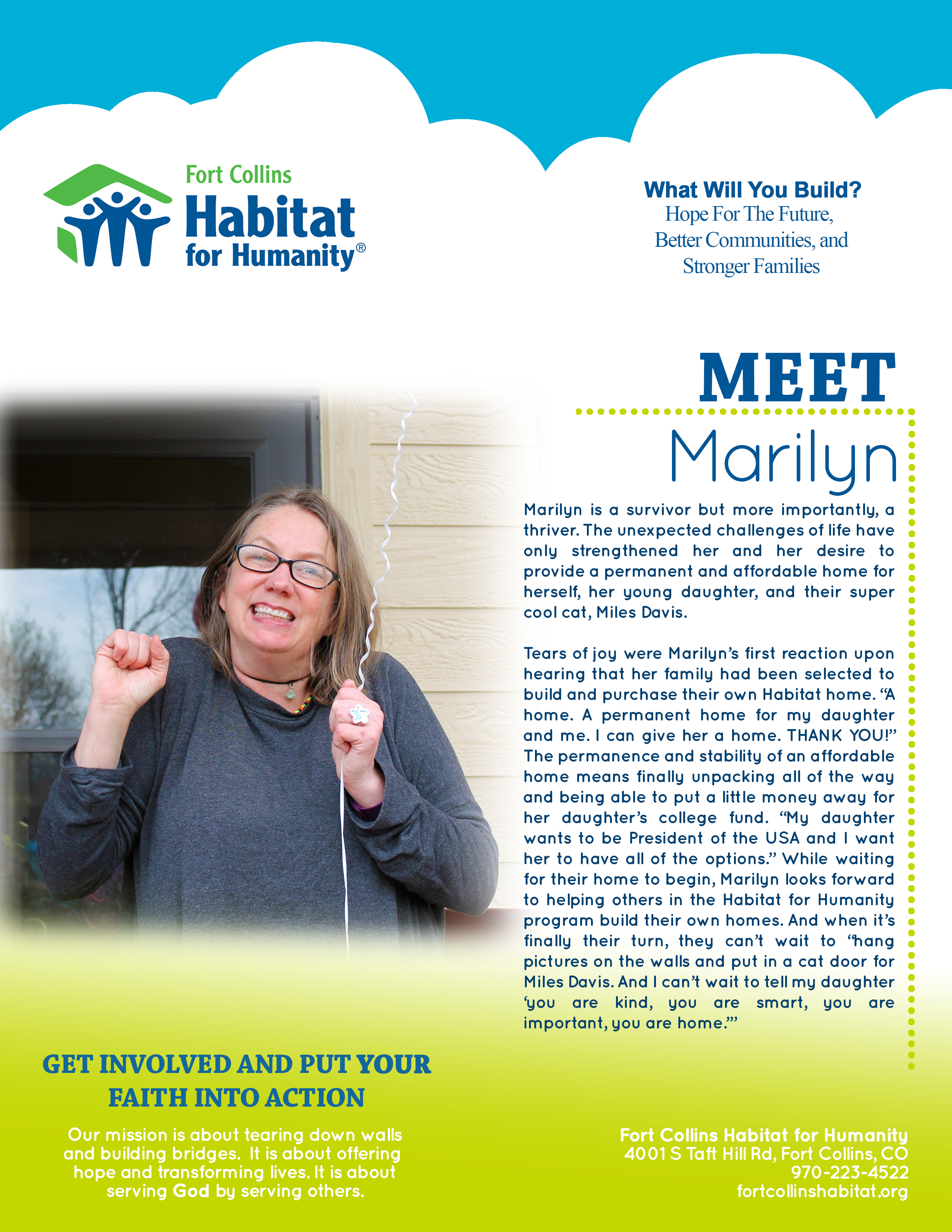 Build with our 2018 Partner Family, Marilyn and her daughter.
Want to be a Women Builder? Here are
a few ways you can get started!
1. Donate to the 2018 Women Build campaign.

2. Register as a volunteer to help us build the home. We have build days reserved during Fort Collins Women Build week for our Women Builders– Tuesday, May 22nd and Thursday, May 24th.
3. Join us for one of our Women Build week events (more details below.) Planning on coming? Please email or call Mara to claim your spot at mcosgrove@fortcollinshabitat.org or 970-488-2603.
4.Stay up to date with Women Build happenings by liking our Women Build Facebook page. 
2018 Women Build Week:
We're excited to host Fort Collins Women Build Week May 19th-24th and we have lots of great activities planned. Check out the graphic below to see our calendar.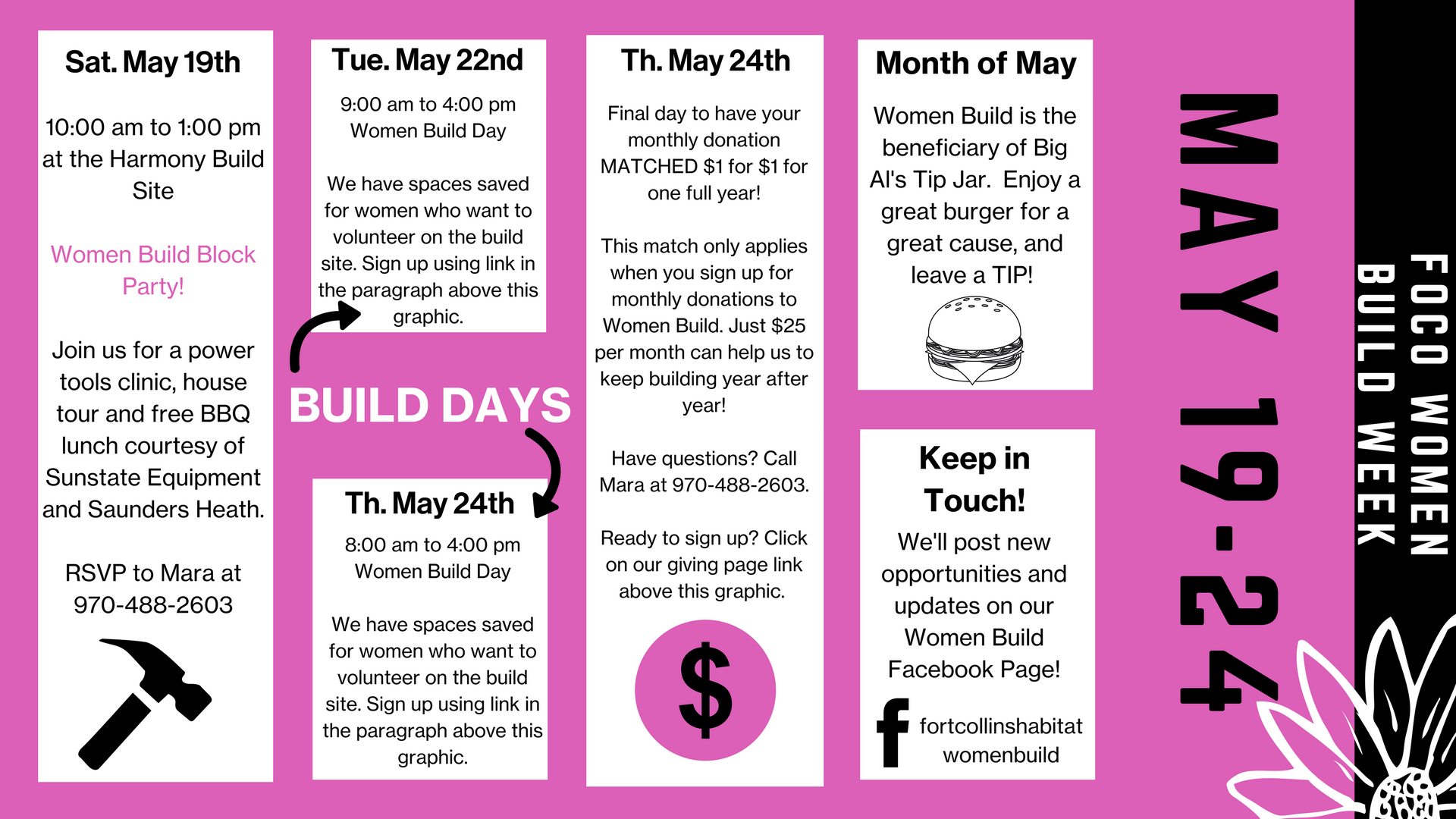 Women Build Happenings
We love to involve our Women Builders in every step of the process. Photos below are from events that have taken place so far this year.