Item Donation Information
Thanks for considering the Fort Collins ReStore as you look to donate your household items. We offer a couple of different options to make the donation process convenient for you. Please note that we have guidelines surrounding item donations, and all items will need to be checked by a staff member before being accepted.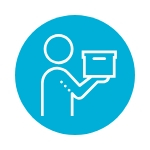 You are welcome to bring your items to the ReStore during donation hours. We will inspect your items, and if we can accept them, we can provide you with a donation receipt! Donation Hours: Tues-Sat: 10 am – 4 pm
Schedule a Pick-Up Online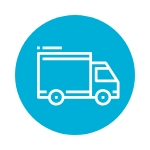 Let us come to you! Now you can schedule a time for your donations to be picked-up directly from your home. Please note that some fees* may apply, and donations to cover gas and travel time are appreciated!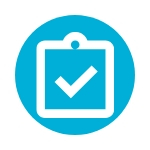 Donations are what make the ReStore successful, but there are some items that we are unable to take. You can view our donation guidelines below. Still unsure? Give us a call at 970-488-2700 and we'll be happy to help you.
What do we sell?
Appliances – Refrigerators, Stoves, Washers, Dryers, Ovens, Microwaves
Furniture – Sofas, Futons, Recliners, Dressers, Hutches, Armoires, Tables, Chairs
Cabinets – Kitchen Cabinet Sets, Bathroom Cabinets, Vanities
Rugs – Area Rugs, Doormats, Runners
Building Materials – Brick, Stone, Lumber
Flooring – Tile, Hardwood, Laminate, VCT
Paint – Recycled GreenSheen Paint
Windows & Doors – Of All Shapes & Sizes
Plumbing Fixtures – Tubs, Toilets, Sinks
Bathroom Accessories – Faucets, Towel Holders, Dispensers
Tools & Hardware – Tools, Screws, Nuts, Bolts
Lighting – Floor Lamps, Chandeliers, Bulbs, Table Lamps
HVAC – Hot Water Heaters, AC units, Baseboard Heaters
And much more!